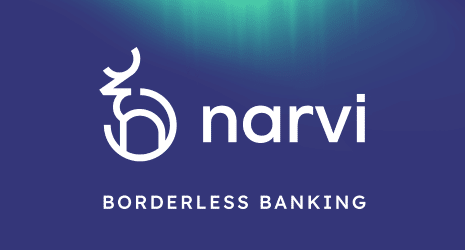 payment methods:
Visa/Mastercard
Prepaid Cards and Vouchers
Direct Bank
Crypto
payment services:
Payment facilitator
Multi-currency processing
Retail
About Narvi
Narvi Payments is a modern banking solution built for borderless businesses. Our digital-first experience offers a suite of Business banking and BaaS products, with personalized customer service. Our team has worked in payments and iGaming for over 7 years and it shows.
iGaming loves Narvi's:
Fast digital onboarding
Dedicated IBANs (SEPA & SWIFT)
Built-in crypto OTC desk
Our Products
1) Business Bank Account
Narvi's digital-first banking services is about simplifying banking. We provide dedicated IBANs which can be accessed via our online portal. You can add multiple users or manage groups of companies using our platform.
2) Banking as a Service.
Narvi builds its own technology and banking solution. We make this available via APIs. Using our API's you can built your own banking and payments solution, or incorporate payments into your applications or platforms.
3) Crypto OTC desk
We provide both Fiat and crypto services and hold licenses for both activities. We allow our clients to instantly convert crypto to fiat and also hold funds in both. We are the first regulated Banking solution provider that can provide both banking and crypto in the same platform.
We are an innovative tech company at heart
Narvi builds its own in-house Banking technology that is fully cloud-based with the highest level of security.
Our unique core banking solution allows us to be directly integrated into payment systems, allowing us to process payments faster and more accurately for our customers.
We build our banking portal and web app with the principle of Scandinavian design, Simple, easy to use and beautiful
Our modular approach to building means that you will see regular new product features added.
About Narvi
Narvi is about bringing Nordic trust and reliability to international banking. We are a team of entrepreneurs and seasoned professionals in the Fintech industry that are building the Banking services of the future. Our core team has worked for leading Fintechs such as Revolut and Klarna. Our tech team has built banking and payments infrastructure. These two core strengths help us built amazing, user friendly and compliant products which our customers love.