By offering affiliate marketing services focusing on SEO and Quality Product Offering, Game Lounge has become well known within the industry. They are now pushing heavily on sports betting, including esports, whilst still launching new sites regularly within the Online Casino space.
How did you first get into the affiliate space, and were you always focused on the iGaming sector?
I was introduced to the iGaming and Affiliate world in 2009. At the time I was working with a Corporate Service Provider and we got our first iGaming client who incidentally was a small affiliate company. Eventually, we increased our portfolio of iGaming clients, which included Licensed Operators, Game providers, and Affiliates. This diversified portfolio gave me an opportunity to familiarise myself with the whole value chain in the iGaming Industry.
In 2017 I joined Game Lounge Ltd as CFO and eighteen months later I was promoted to CEO, which gave me the opportunity to be more directly involved in operational aspect. I find Digital Marketing fascinating and in fact, before I joined Game Lounge, I used to dabble with my own affiliate sites, in the e-commerce space. This was a very important experience for me as it exposed me to all the intricacies of affiliate marketing, and I believe the knowledge I gained contributed to my move from the Finance side to the Operational side.
What makes your traffic proposition/traffic sites unique? What can you offer that others don't? Are there any exciting plans in the works that you can tell us
Our business model is based on SEO and Quality Product Offering. The bulk of our traffic is driven through organic search and this is the best type of traffic for conversion. When people use search engines they want to find a site that satisfactorily answers their query. Be it a list of the best online casinos, bonus offers, casino or game reviews, or 'how to' guides, we try to cover as many relevant queries as possible.
In other words, we identify the user intent and address it in a complete and reliable way in order to give maximum value to our visitors. This then translates to higher conversions for operators.
Our articles are written by professional content writers who write in their native language and who are experienced in the industry. We also support our written content with engaging graphic designs and videos. In fact, we have our very own Video Department which helps both the Content and Marketing team produce high-quality clips.
In such a competitive niche, I think that one of the biggest competitive advantages you can have is by being as innovative as possible.
One such innovative product we are currently working on is Slottracker. This is a free online software that allows users to track their online slots play across multiple brands. Players can then check all the tracked information on their dashboard, where they will see different stats, such as RTP on the games they played, number of spins, bet amounts etc.
It also helps users track their spending across multiple online casinos. Slottracker is essentially a Responsible Gaming tool that will help players manage their money better and have a clear picture of their gameplay.
We're all living through different times with Covid-19.   How has it affected your business, and how do you think it affects the iGaming sector in general?
In the short run, this situation did not really affect us much, for two reasons.
From an operational perspective, we were very quick to adapt at working from home and the workflow continued as normal. This is a testament to the professionalism and dedication of the personnel we have here at Game Lounge.
With regards to the financial results, most of our income to date is generated from online Casino and not so much from sports betting. The cancellation of sporting events, therefore, did not impact us at all in this sense.
Obviously the longer this situation carries on, the larger the negative impact will be on most businesses and industries. iGaming is no exception. Sports betting operators have obviously taken the brunt of the impact, while Poker, E-sports betting and lotteries, on the other hand, seem to have benefited from this.
Have you found that the iGaming sector is busier at the moment due to lockdown driving growth opportunities with people at home?
Online Casinos seem to have remained stable. From my observation, it seemed that in the beginning of the lockdowns, people staying at home tended to play more to entertain themselves, however as time passed the trend returned back to normal.
We also need to keep in mind the preventive measures implemented by Governments in certain countries to safeguard players and promote responsible gaming in these difficult times.
How do you work with iGaming brands? What are your main traffic-driving channels? What have you seen delivers traffic most effectively for iGaming brands?
We work with many different brands in various countries in order to provide our site visitors with the most complete and comprehensive information possible. Having said this, we are very careful to promote only reliable brands since we want to give the best options to our visitors. Also, this ensures that visitors coming to our sites trust us and keep coming back for more information and updates.
Our main source of traffic comes from Search Engine rankings (SEO), and by targeting User intent, we deliver the best type of traffic to operators since we can target queries from users who are at the final stages of the marketing funnel, ie, those that want to play and are ready to make a deposit.
Apart from SEO, however, we also test various other marketing options, from traditional Marketing and Sponsorships to Social Media Marketing. Having said this, organic traffic remains, by far the best kind of traffic for conversions since it is targeted to visitors who are getting the information they are searching for as opposed to traditional paid marketing where every person is bombarded with many similar ads.
Traditional Marketing is losing its effectiveness more and more each year, especially with millennials where research shows that this type of Marketing doesn't work anymore. Those born from the early '80s onwards don't respond well to ads pushed in their faces. They want to have control over the information and they are used to getting answers at their fingertips from the web and social media interactions.
Which iGaming markets do you focus on and which emerging markets around the world are showing the most promise?
Game Lounge is looking into expanding into more and more markets and verticals every year, growing at a steady pace. This year we are pushing heavily on sports betting, including esports. Having said this, we're still launching new sites regularly within the Online Casino space, across more and more countries, including USA with our flagship site americancasinoguide.com. By the end of the year, we expect to be present in over 40 countries, across 4 continents and targeting 5 different verticals.
How are you affected by shifting regulatory environments in the iGaming sector?
Strict Regulations inevitably pose a challenge to every business, however, I am pretty much in favour of regulatory policies, as long as they are properly thought out and effective. Unfortunately, this is not always the case and it would help if the Regulatory bodies and Operators work more closely together when setting up these laws. The expertise and experience from the operator's side can be invaluable to set up the correct policies.
I believe that well-implemented regulations should be an opportunity for those businesses who have a robust compliance program and strong ethical culture as it can serve as a competitive differentiator. In other words, weeding out the 'unscrupulous' companies from the more reliable and trustworthy ones.
How do you deal with compliance for client activities in different iGaming jurisdictions?
We have our own internal legal counsel that ensures we follow regulations across all countries, being specific to iGaming and also other areas, such as GDPR. For us it is important that we adhere to our Clients policies when it comes to promoting their brands. As affiliates, we consider ourselves as Partners with the Operators and our aim is to promote their brands in a safe and reliable way. We feel this benefits all stakeholders, including the operators and the players.
What is the main thing that you'd like SiGMA readers to know about GameLounge? What are the key benefits for your clients?
Game Lounge Ltd is the Maltese operational hub of the Game Lounge Group. The group's Parent Company is based in Stockholm and we have sister companies in Spain and Bulgaria.
At its core, Game Lounge is a purely digital Marketing Company, and our main goal is to drive high-quality traffic to our partners.
The company has a Multicultural working environment and our employees are our biggest asset. The Game Lounge team consists of various departments, including professional content writers, graphic designers, video department, UX, SEO experts and a seasoned Marketing team that work closely together.
Their expertise in various markets and operational areas ensure that visitors to our sites get an enjoyable experience and reliable information to expand their knowledge and also make informed decisions.
We believe in constantly innovating our products and offering to meet users' expectations and for this, you need to know the industry well and understand what the visitor wants.
Do you benefit from attending large iGaming events, and what could they do better?
We make it a point to attend most igaming events held around the world. This gives us an opportunity for networking, to keep up to date with the latest products and new brands and create new working relationships and further business opportunities for the company.
I feel that most of the events are organised at a very professional level and cover almost every aspect of the attendee's needs.
With so many events companies 'going digital' at the moment, does this impact your ability to connect with new networks and showcase your offering?
I would say that while I applaud the initiative of the digital events, it does feel that something is missing. Nothing beats an in-person face to face meeting. Having said this, we did attend some of these digital conferences and we got the opportunity to make fresh connections, especially for the newer markets we are targeting.
Have you ever been to SiGMA? Would you consider attending SiGMA Manila or SiGMA Malta at some point?
Yes, I've been to SIGMA Malta on various occasions and also attended the SIGMA event in Hong Kong a couple of years ago. I will definitely be attending more SIGMA events and conferences in the future.
Tell us a bit about yourself – after all, business is done between people, not just companies!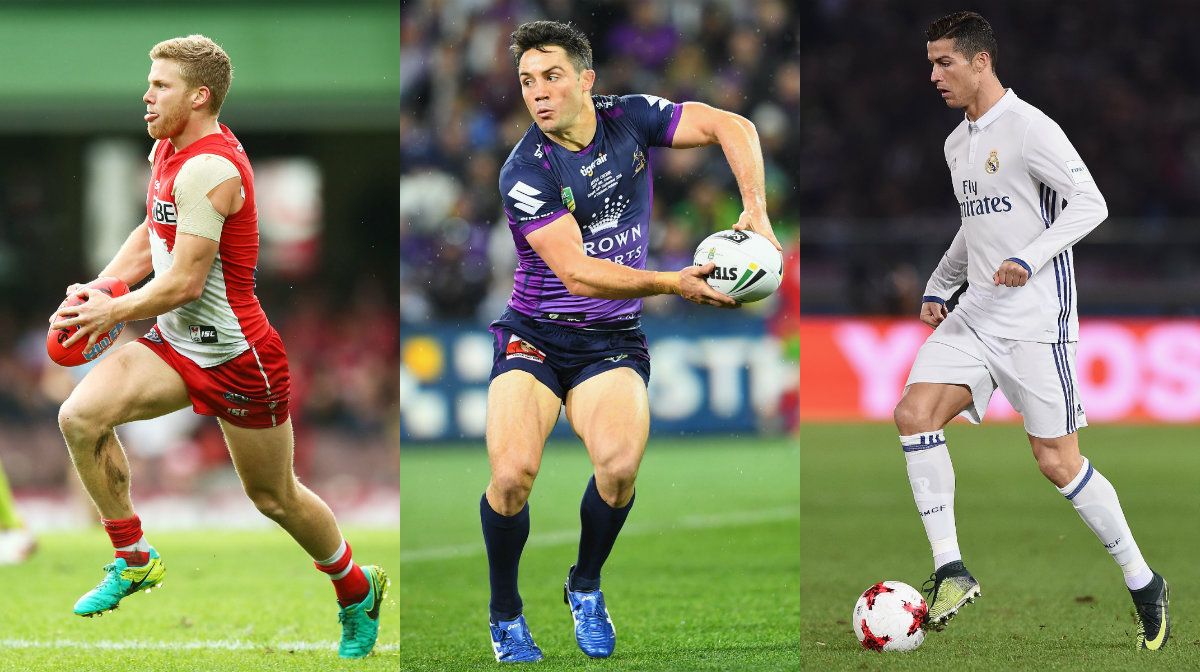 Favourite vacation?
I always enjoy going to the States. I would say Orlando for a family holiday, and New York or Las Vegas for a trip without the kids.
Where would you relocate with family if you had to pick one city?
Tampa in Florida. I went to visit a relative who lives there and from what I've seen and heard, it's a lovely place to raise a young family.
Favourite sport?
Rugby and Football
Favourite sportsperson?
I admire any sportsperson who works hard on and off the field. When I was younger I was a huge fan of Alessandro Del Piero.
Favourite Quote?
"Hope is not a strategy. Luck is not a factor. Fear is not an option." James Cameron
Get to know other great affiliates, responsible for killer traffic! Click the link below to read more insights from affiliates: