Mauritius is back to its glorious days with land based casino operators ready for recovery as they open their doors to welcome tourists
The impact of Covid-19 has forced many countries to close their doors to tourists in order to limit the spread of the virus and Mauritius was no exception to this measure.
This negatively impacted land-based casino operators located in the island as doors were shut for tourists and lockdown measures put in place.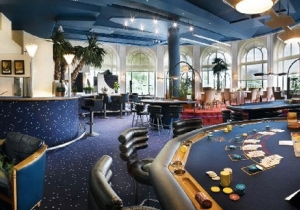 Thankfully, in a turn of events, things are now looking up for the island, as the government has recently lifted the travel ban on tourists.
Tourists are now free to travel to Mauritius but have to undergo a COVID-19 test five days before travelling.
The tropical island of Mauritius is commonly described as paradise and arguably the most beautiful white sand beaches, with blue waters, lush rain forest, intriguing history located in east of Madagascar in the Indian Ocean, in the continent of Africa.
Mauritius, despite being small with just a population of 1.2million boasts its multi-cultural atmosphere and home to diverse ethnic groups.
The country promotes itself as an all year-round destination with a humid and rainy season which reaches its peaks from November to April, subsequently becomes drier and hotter from May to November.
Casinos have always played part Mauritius' economy and land-based casino operators are now excited to welcome tourists to their establishments.
About SiGMA Europe Virtual Expo:
SiGMA Group is excited to announce the launch of their November event, SiGMA Europe Virtual Expo. The online event, which runs from the 24th to 25th, will focus on the European gaming and tech marketplace.
For more information about how to sponsor this event please contact Hamzaand to explore speaking opportunities get in touch with Jeremy. To register for the expo click here.