Casinos in New York,

can reopen their doors after a lengthy shutdown on Sept. 9 at a maximum capacity of 25%
According to an announcement by the state's Gov. Andrew Cuomo, privately owned casinos in New York, including one controlled by Malaysia's Genting group, can reopen their doors Sept. 9 at a maximum capacity of 25%, after a lengthy COVID-19 shutdown that has been forcing the properties' closures since March 16.
Extensive precautions against COVID-19 will be put in place such as those who enter the facilities will be required to wear masks as well as slot machines will be closed to ensure social distancing.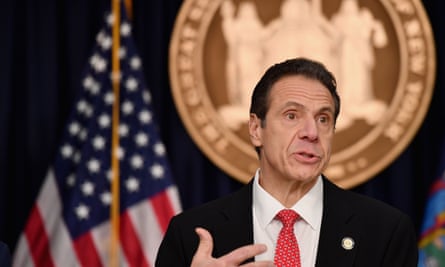 Cuomo, in a conference call with reporters stated, 'Casinos can open Sept. 9 on the condition that they have the enhanced air filtration system in place before they open,'
Genting group, which operates Resorts World Catskills and the massive Resorts World racetrack casino in Queens, has been closed since March 16. In a notice on its website the company said that the venue was "ready to open our doors on Wednesday, September 9, at 10am".
President of Genting Americas East, Bob DeSalvio said in a statement, 'We have implemented a plan to seamlessly integrate the unmatched experiences in excitement, entertainment and luxury that guests have come to expect, with the more stringent health protocols that are needed to operate safely,'.
Genting's vice president of government affairs, Meghan Taylor said guests will have their temperatures checked upon entering the property and at least 200 hand sanitizer stations will be available throughout Resorts World Catskills, which does not recirculate air and has an air filtration system that exceeds state standards.
Rivers Casino & Resort in Schenectady said it will announce a reopening date soon and the Yonkers' Empire City Casino – one of the state's largest gambling facilities – said it is excited about the reopening of their facilities.
About SiGMA Europe – Malta
SiGMA Group has announced the postponement of its Europe summit, which was planned to be held in Malta on 17-19 November 2020. The show will now open its doors early next year in February, running from the 16-18th, making it the first event to headline the 2021 gaming calendar.