Ilija Jaksic catches up with SiGMA Balkans Startup Pitch winner and CEO for 9Tales, Othmane Safsafi to find out more about his plans for the future. 
The compete-to-earn paradigm is a novel way of playing that combines the winning potential of TCGs with the financial incentives of games like poker. 9Tales is revolutionising the gaming experience by offering real asset ownership and a professional gaming experience by utilising NFT technology. Through a novel paradigm, their game offers players a distinctive experience and financial incentives.
Congratulations on winning the SiGMA Balkans Startup Pitch What do you think gave you an edge over other competitors?
I think the fact that even though we are still a startup, we're not at the idea stage. We have already started building. We showed the judges that we have very clear ideas and a roadmap of what we were doing. Our use of NFT and Blockchain tech was not just based on buzzwords but on a realistic way of using them to improve the gamer experience.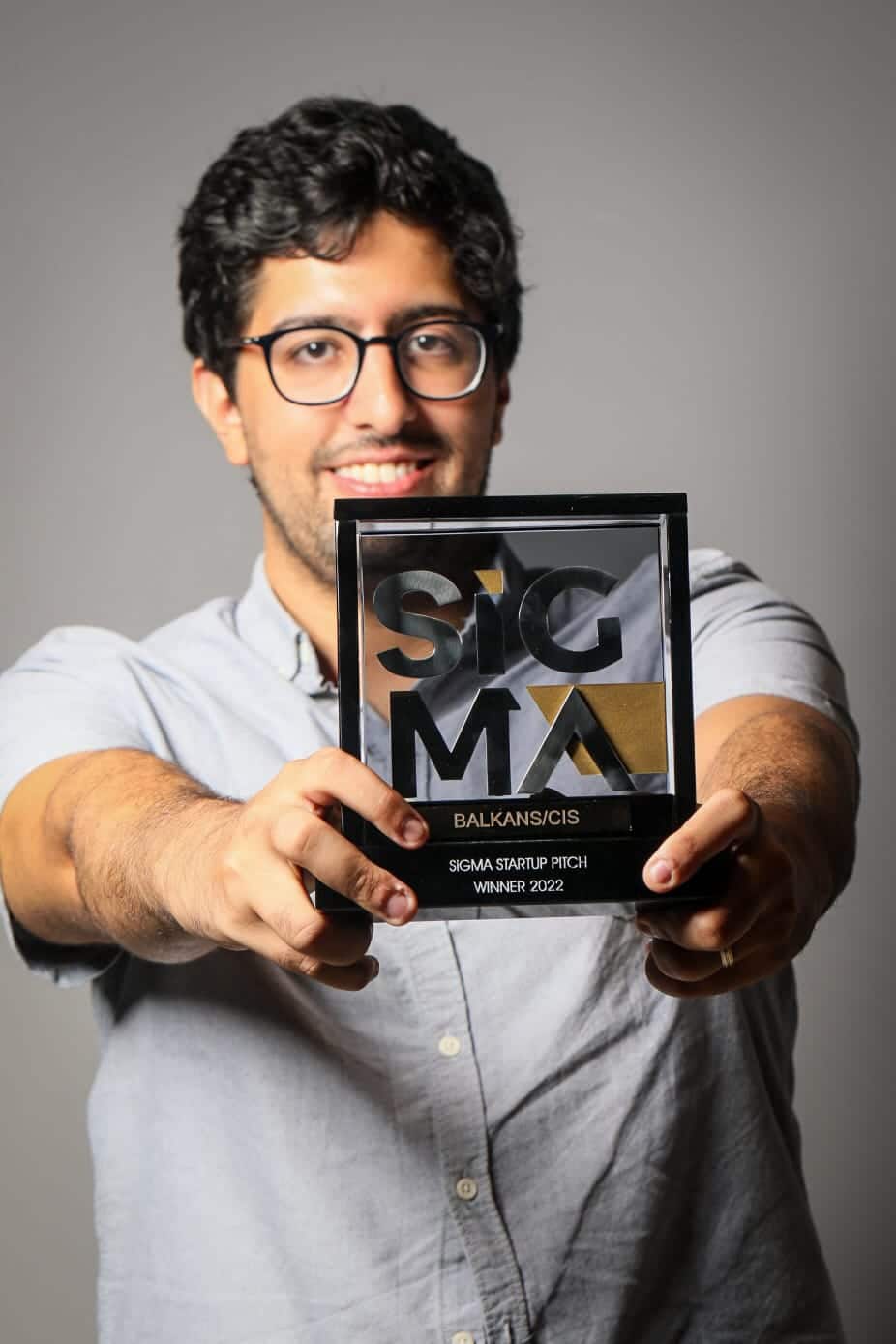 What does the coming year look like for you following your win?
In the next year the big thing will be the launch of the game. As everyone knows, the go-to market is the hardest thing – the big challenge all companies face. So we are going to push it to as many gamers as possible, whilst trying to retain them. This will be our biggest challenge but also our biggest accomplishment.
What advice would you give to other startups just starting out on their unicorn journey?
The main piece of advice I'd give is to really work out your ideas and process beforehand. To do your due diligence when it comes to costs, the people you'll need on your team, because when you try to reach out to investors and community members – you have to know they will do their research. It's not enough to just have a nice idea. You have to have everything on the outside that makes this idea possible – that makes it not just a dream but a realistic target.
Why are events like the Startup Pitch so important for young companies?
I think it's very important because it gives visibility to a company like us, a lot of people get to hear about us. It also gives trust to potential investors, they know we have gone through the process of pitching, we have had our ideas challenged and were able to succeed and prove that we know what we're doing. Overall, even for the future,  the questions asked – either by the public or by the investors can help us consider problems we haven't yet thought about.
Do you have what it takes to win up to €500,000 in equity investment?
Following a very successful run, the next edition of SiGMA Pitch returns for another round at Malta Week. Over 100 start-ups will be selected to showcase their products and initiatives throughout the event.
The judges' top ten will stand to compete for a valuable equity investment. Please contact Emily on [email protected].