Buenos Aires could earn as much as 6.8 million USD in tax revenue by legalising sports gambling
The city's government of Buenos Aires in Argentina is planning to give the Casino de Puerto Madero their own sports gambling license so that they can launch an online sportsbook. The plan is to earn extra income and recuperate incomelost because of the pandemic. 
There are still many obstacles in the way and historically, Argentina has had many issues with the subject of online and sports gambling. Lawmakers are now looking to stop the project from moving forward, arguing that the casino's ties to a controversial figure would be a black spot on the country's gambling industry.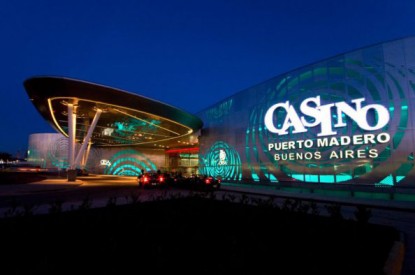 The city of Buenos Aires was ready to issue licenses this past February, but retail operators stepped in to subvert those plans. The city pushed forward anyways in order to get extra income in the wake of the COVID-19 debacle. Buenos Aires could earn as much as 6.8 million USD in tax revenue by launching legalised sports gambling.  
There are also federal guidelines in place before Casino de Puerto Madero can get its own sports gambling license and those include the payment of a tax of $30,000 and proof of net worth of at least $25 million.
Further operators will also have to show they have been involved with the gaming sector for a minimum of two years. But that is not enough as local lawmakers are trying to put additional conditions on the deal.  
Cristóbal López, the former owner of the casino, is not popular with most legislators, and they want to ensure that he has no ability to get involved with online gambling of any kind as there were previous problems connected to money laundering. Thus, Buenos Aires will have to prove that it can keep López out before they get their license.  The lawmakers are also pushing for more restrictions related to sports gambling ads and other measures they feel are necessary to keep the market clean.  
About Affiliate Grand Slam:
Affiliates are gold in the iGaming industry and the SiGMA Affiliate Grand Slam is our own bespoke Affiliate Club that gathers all major, upcoming and affiliate startups within the industry. It's free to join the SiGMA Affiliate GrandSlam. Affiliates requesting to join will be vetted through a membership application process upon submitting a request to JOIN.