As part of the recent measures of re-opening and restarting businesses and their operations, the city of Barranquilla will begin a pilot plan to reopen some of its casinos and other installations
The responsibility and duty of opening these establishments will rely on The National Federation of Traders (Fenalco) and the Barranquilla City Hall. As of now, the casinos that will be taking part in this pilot plan are Rio, Aladin, Buenavista and Zamba. If the procedures are followed accordingly, gaming halls will be able to reopen on the 1st of September.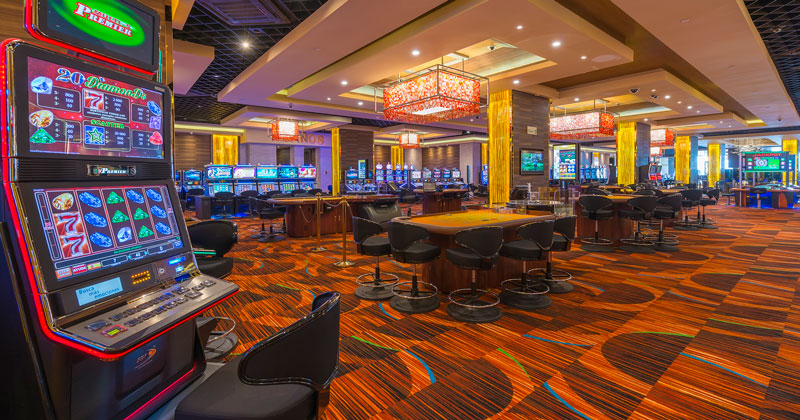 Ricardo Plata, the secretary of Economic Development, explained that between 10 and 20 casinos will start the pilot plan in order to hopefully open next month, following the sanitary proposals of the National Government.
Milton Restrepo of Casino Rio told "El Heraldo:" 'We have activated more demanding and efficient protocols aimed at the care of people. We have a capacity control officer and there are demarcated routes for the movement of employees in order to guarantee distance. In addition, temperature control will be carried out and alcohol and hand washing stations will be located. The permanent use of masks will be required and the machines are divided by screens to isolate the players,'
The pilot plan will also introduce measures similar to what we've seen in other regions and their reopening plans, including frequent disinfection, the prohibition of alcoholic consumption and selling, and special zones for the consumption of food, among many other measures.
Barranquilla Casinos last financial report stated a contribution of 25 billion Colombian pesos to the Ministry of Health, and this year, with the pandemic, 11 million less.
The pilot plans, that are aiming for businesses to reopen next September, will be implemented in gyms, restaurants and religious installations, with at least 120 municipalities implementing it, including Cartagena (Bolívar), Itagüí (Antioquia), Sogamoso (Boyacá), Chía (Cundinamarca), Ibagué (Tolima).
About SiGMA Europe – Malta
SiGMA Group has announced the postponement of its Europe summit, which was planned to be held in Malta on 17-19 November 2020. The show will now open its doors early next year in February, running from the 16-18th, making it the first event to headline the 2021 gaming calendar.