Digital sports and media company, Better Collective, is embarking on a significant transition as it prepares to relocate its headquarters to a state-of-the-art facility in Copenhagen. This strategic move aligns with the company's ambitious vision to establish itself as the leading digital sports and media group. The new headquarters, encompassing an expansive area exceeding 6,000 square metres, is housed within a historical building near Sankt Annæ Plads square, a move that marks the end of the firm's nearly 14-year tenure at its former Toldbodgade location in central Copenhagen.
Expected to be fully operational by August, Better Collective's new headquarters is a testament to the company's dedication to fostering innovation and attracting top talent. The multi-level facility will accommodate not only the core team but also several European market teams, as well as host international colleagues on a regular basis. The entire building has undergone meticulous renovations, resulting in a cutting-edge environment that is expected to facilitate the retention and recruitment of exceptional individuals.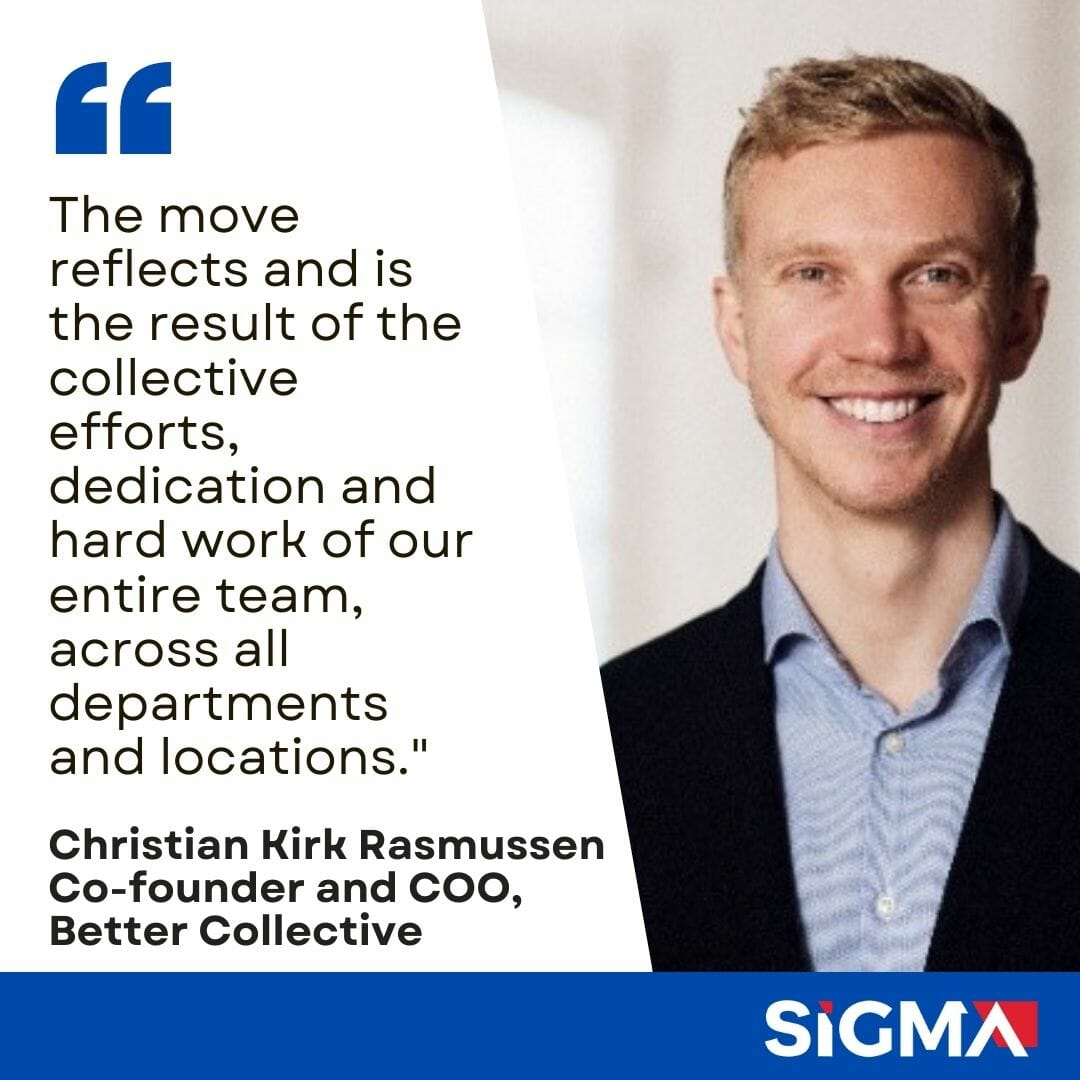 Of particular note is the inclusion of an expansive studio within the new headquarters, a facility that will enhance Better Collective's content and media production capabilities.
Long term objective is to stengthen the sports media brand
This investment in content creation will further fortify the company's sports media brands, including popular platforms like bettingexpert.com, irishracing.com, and soccernews.nl. By equipping themselves with such state-of-the-art resources, Better Collective aims to solidify its standing as a formidable player in the digital sports and media landscape.
Christian Kirk Rasmussen, co-founder and COO of Better Collective, expressed his gratitude towards the collective efforts of the entire team that led to this momentous achievement. In his own words, "The move reflects and is the result of the collective efforts, dedication and hard work of our entire team, across all departments and locations." Rasmussen also underscored the significance of this move in propelling Better Collective towards its goal of becoming the leading digital sports media group.
Beyond its striking design and functional aspects, the new headquarters offers various collaborative spaces that foster knowledge sharing and a sense of community. Open work areas, expansive lounge zones, a fully-equipped gym, and well-appointed meeting rooms are among the facilities available to employees. These amenities are designed to provide an optimal work environment that promotes creativity, collaboration, and productivity.
In celebrating this milestone, Rasmussen took to LinkedIn, sharing a video showcasing the new building. In the video, he triumphantly raises a Better Collective-branded flag atop the facility after arriving at the headquarters on his bicycle.
A proud moment that will open more doors
Rasmussen emphasized the significance of this occasion, inviting colleagues and stakeholders to join him in acknowledging this proud moment and expressing optimism for the company's future.
As the company prepares to settle into its new state-of-the-art headquarters, the anticipation grows for the next chapter in Better Collective's remarkable journey towards industry dominance.
As of the latest trading data, Better Collective A/S (BETCO.ST) is listed at SEK220.00 (-1.12 percent), reflecting the market's response to the imminent transition and the company's strategic vision.
Related topics:
New country director for Brazil solidifies Better Collective (sigma.world)
Las Vegas Sands solidifies position as gaming industry leader (sigma.world)
Did you know that the SiGMA Forex Summit takes place in Cyprus in September?