Continuing its mission to 'do different', Black Pudding Games is activating its sec
ond
innovative
Orbital Reactor
™
Slot, Atomic Reactor, on 1x2Network
this week
Black Pudding Games is preparing online players for another futuristic vision of slot entertainment as it has started the ignition sequence on its second Orbital Reactor™ slot, Atomic Reactor, which will launch exclusively with 1XBet before going live to other operators on 6th October 2021.
The exclusive debut, facilitated by 1X2Network, means 1xBet players will be the first to spin up this extraordinary slot
that re-engineers traditional slot gameplay into a sensational new way to play. With Black Pudding's exclusive Orbital Reactor™ mechanism at its core, the game promises a mesmerising mechanism that fuses a distinctive pay rule with chain reactions and a win-boosting Multiplier Meter to yield potentially awesome paying power for players seeking a mission with fission.
Beyond Atomic Reactor's striking base game, two irresistible bonus features harness the format's unique presentation to encourage player interaction and, with a design
tailor-made for mobile devices, Black Pudding believes it has built a radical gaming machine that offers players an extraordinary powerhouse of compelling entertainment and big-win generation.
Atomic Reactor has been developed by Black Pudding Games on 1X2 Network's remote game sever and will be distributed via its powerful 3PI platform.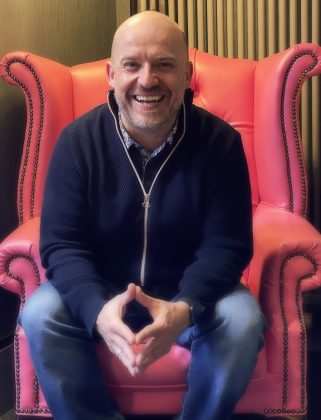 Nathan Howes, Commercial Director at Black Pudding Games, said, "We are very excited to be finally powering up Atomic Reactor for players. Black Pudding is getting noticed for doing different in this competitive market – we were delighted to be shortlisted recently for two awards at the recent CasinoBeats Game Developer Awards – and we cannot wait to release more of the innovative gaming formats we've got in our skunk works.
Atomic Reactor is pure Pudding, giving slot players something innovative yet intuitive. It's also, by design, a pocket rocket for one-handed play on mobile devices, and we look forward to seeing it debut with [1xBet] before going network-wide shortly after that."
Chris Loftus, Head of Content Partnerships at 1X2 Network, said,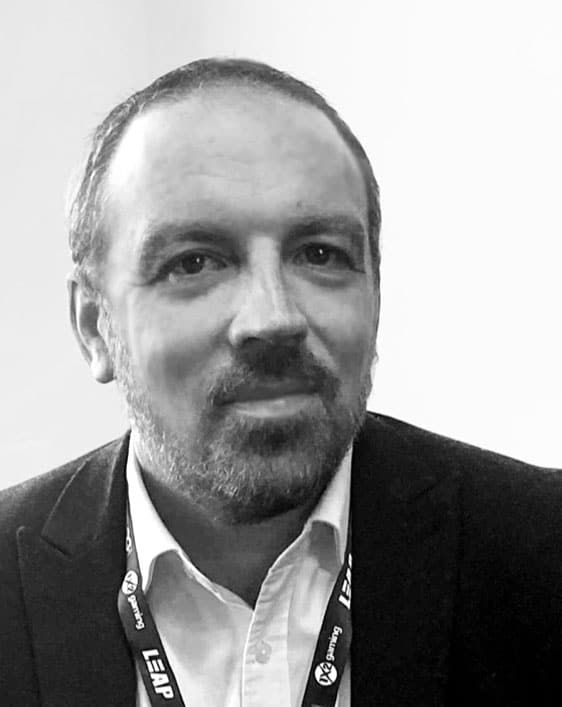 "We are thrilled Atomic Reactor was developed on our RGS and that we have been able to distribute it exclusively to 1xBet and then network wide via our cutting-edge 3PI aggregation platform. Black Pudding offer exactly what we look for here at 1X2 Network, in that they offer something truly different and stand out to our portfolio. We know the Black Pudding content has some avid followers across our estate and we're hugely excited about this latest upcoming release"
About Black Pudding Games:
Founded in 2018 by a trio of like-minded mavericks with a combined experience of over 30 years in the casino gaming and entertainment industry, Black Pudding Games is about not only thinking different, but also doing different. It prefers to avoid describing its motivation with well-worn tropes of being 'disruptive' and driven by a 'passion for gaming', stating instead that it's 'just curious. In both senses of the word'. To learn more and demo its games, visit https://blackpudding.games/
About 1X2 Network:
1X2 Network is the group name for the 1X2gaming group. An independent software company based in the UK, who have pioneered soft gaming content since 2002. Alongside having several third-party development partners on the 1X2 Panorama gaming suite, the group is at the forefront of HTML5 development with a varied portfolio of Sports games, Table Games and Slots. The 1X2 Network also consists of the new Iron Dog Studio brand that produces high production slots all available for the UK, Malta, Gibraltar, IOM, Sweden, Spain, Colombia and Italy. To demo, visit https://1x2network.com/.
Afternoon networking event for Women in Gaming – Amsterdam
In partnership with iGB, SiGMA will hold a 2-day afternoon networking event to celebrate Women in Gaming, an online group dedicated to connecting and supporting women across the gaming industry. This event will take place on the 29th and the 30th of September, with networking drinks and hors d'oeuvres served between 1 and 3 pm at the StrandZuid in Amsterdam. Join us!