Based on leads from experts in the industry, these are top casino trends for affiliates in 2021
The landscape of iGaming is constantly changing. While this phenomenon has always been apparent, we've never seen as much growth in the industry as in 2020. Social distancing and new regulations regarding attendance at sporting events have forced gamblers to resume their betting trade online.
These changes have caused casino operators and affiliates to rethink how they conduct their business to ensure continued customer satisfaction and a positive turnover.
Today we're going to look at the top casino trends for affiliates in 2021. We've based it on leads from experts in the industry as well as our own notions of what we foresee. This list is by no means complete, as we suspect that more changes may arise that even we can't predict.
With no further ado, here are our casino trends for 2021.
Increase in mobile and social gambling
New vendor promotion tactics
Shift towards uniting with the hospitality sector
Blockchain currencies as the future of casino payments
Augmented and virtual reality providing a new gambling experience
Competition from large media brands
Further association of video game leagues with online esports betting
Advancement of responsible gambling programs
Increase in Mobile and Social Gambling
While net gambling profits have increased due to online betting, stats reveal that mobile casino apps are rising in popularity. Not everyone has access to computers, especially in poorer regions. It's more common for gamblers to have access to a phone than a desktop.
Operators are making use of this fact by supplying apps that you can download from casino websites. You may find a few in the Apple App store, but Googe Play is strict when it comes to real money gambling apps. While we suspect that this stern outlook on betting may change in 2021, Android casino apps are mostly available directly from the operator.
The situation with regards to mobile apps is the perfect segue to discussing the reality of social betting. It provides free-to-play casino games that offer a taste of real money gambling. We expect to see a casino trend where operators and affiliates make use of these social gambling apps to direct potential clients towards signing up for the real thing in 2021.
In-game transactions are another income source social gaming apps use that casinos may apply. Theses include players paying a small fee to improve their gaming experience. It won't be long before mobile betting apps start using similar methods for members to personalize their experience with skins, boosts, and mobile-specific bonuses.
New Vendor Promotion Tactics
The marketing arena is also changing at a rapid rate. The main reason is that mobile players grow annoyed with adverts during gameplay. It voids the point of using promos in apps and on search engines if readers simply skip them.
With more affiliates tapping into the net gambling market growth this year, we expect major changes in casino trends for 2021 concerning promotional tactics. There will be more sports betting and casino reviews, with quality content that links back to operator bonuses. You may also see social media platforms finding non-intrusive, friendly ways of attracting new clients.
One aspect that hasn't gained enough ground in 2020 is domain authority. We've seen many online businesses shift focus to improved SEO ranking, catching the top views on search engines. With brand awareness and trust stealing the limelight this year, domain authority will become a keen focus at SEO conferences in 2021.
Email marketing continues to rule affiliate marketing tactics in 2020. Operators also make use of this strategy since they have access to member emails for advertising purposes. It's a powerful tool for alerting players to new deposit bonuses, which will possibly continue as a casino trend in 2021.
Shift Towards Uniting With the Hospitality Sector
Changing the focus to land-based casinos, there's a movement to mixing things up by joining forces with the hospitality sector. Casino games are a massive entertainment source, especially for young players who stay in hotels while traveling. Vendors are finding news ways to include betting machines in hotels, clubs, and restaurants.
There are also casino rooms where visitors can enjoy some gambling time when it comes to hotels. In most cases, hotel owners run these machines as a way to improve profits. Therefore, we predict a casino trend in 2021 where hotel managers will source affiliates to increase interest in their game rooms.
We also believe the hospitality sector will look at including online gambling in their offering. It's common practice for hotels to provide internet services to their patrons, with a bandwidth limit depending on how much they pay. There's good reason to believe that hotels will start, including online betting services linked to their game rooms.
Affiliates can make use of new strategies if this change takes place. Hotel or accommodation reviews can include the gambling component while allowing for links through the affiliate program. Therefore, we recommend also searching for hotel gambling scenes when setting up your iGaming affiliate marketing business.
Blockchain Currencies as the Future of Casino Payments
Cryptocurrency is no longer a new notion as a payment method in online casinos. It's been around for a while now, despite having a slow start. Over the last few months, there's been a growth spurt as more operators are introducing crypto as an acceptable payment.
The main issue is that several sports betting sites don't include crypto when it comes to bonuses and promos. It limits how many members will deposit Bitcoin and Ethermium since they want those valued rewards. However, the tide seems to be changing with more sites allowing several forms of crypto.
As a matter of fact, we're seeing more operators creating betting sites with only crypto as the accepted payment method. They're becoming popular due to instant deposits and payouts, while there are few regulations as far as blockchain payments are concerned. Of course, it's only a matter of time before gambling authorities start putting new rules in place for this reason.
Crypto will continue to grow and will be one of the more formidable casino trends in 2021 that affiliates need to take advantage of now already. Start partnering with crypto casinos early on so that you can reap the benefits next year when they take over the industry. There may even be incentives for signing up new members via blockchain wallets.
Augmented and Virtual Reality Providing a New Gambling Experience
You may be surprised to hear this, but AR and VR are already available in casino rooms. The tech allows businesses to save space that would usually be used by gambling machines while providing a realistic betting experience. AR's becoming so advanced that you can 'walk' around a digital casino floor while seeing other members' avatars passing by or sitting at virtual machines.
A new casino trend in 2021 will be Mixed Reality. It unites the performance of VR and AR, as has already been seen in Microsoft's HoloLens. Since most of the software development for gambling is still underway, we won't see the emergence of new MR servers until next year.
The next step in AR, VR, and MR is making it available online. The main issue is that most players might not be able to afford the hardware needed to run the software. Mobile gambling comes easy with ready access to smartphones. The same can't be said about AR tech.
Of course, there are pros and cons for affiliates. Operators will be looking for new ways to introduce members to the tech. You can also take advantage of this system by linking to non-gambling partners, such as AR products on Amazon. It will open the doorway to so many opportunities.
Competition from Large Media Brands
Several USA States, such as Pennsylvania and New Jersey, have approved sports betting and online casinos this year. It resulted from years of discussion until a bill finally passed to allow it in select States. While it's brought joy to many gamblers betting on US sports, it's also opened the way for new affiliate partners based in America.
The problem is that most of these partners are huge media brands with loads of money and power behind their names. Examples include ESPN, Fox Sports, and NBCSN. With such influential brands promoting the US sports betting arena, it may be hard to put your foot in the door.
One prime example is the online sportsbook, FoxBet. Its catchline is that you can watch the sports events on Fox Sports while gambling on FoxBet. Moreover, it has predictions, tips, and news from expert Fox Sports analysts.
We expect this casino trend to grow in 2021. To further add to this point, affiliates should keep a weathered eye on the esports selections that big brands are now taking part in, which leads us to our next point.
Further Association of Video Game Leagues With Online Esports Betting
Esports is another sector that's seen a large expansion in 2020. Video gamers take part in online competitions or at select venues for massive prize rewards. It's grown to such an extent that you can now bet on qualifier matches, much like in the US sports playoffs.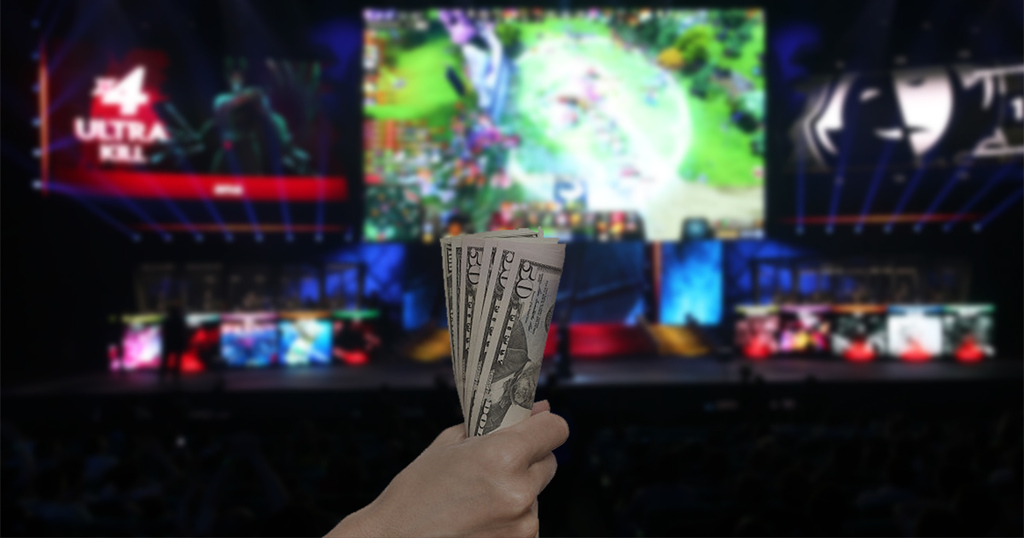 Call of Duty is an example of an esports game that's very popular in sportsbooks. Activision, the game's publisher, has stepped in and created the Call of Duty Championship League, which shows how the huge name brands are taking advantage of online technology. While they may not be promoting sports betting itself, the fact that they're so heavily involved in esports now speaks volumes about what to expect next year.
What does this casino trends in 2021 mean for you as an affiliate? It means you can expect digital video game sales to soar as more gamers participate in esports contests. You can increase your affiliate leads and profits by linking game products in online stores, which means steering clear of iGaming if you don't like the industry while still benefiting from it.
Advancement of Responsible Gambling Programs
We've covered several topics that show the upcoming benefit of being an iGaming affiliate. However, we need to touch on a casino trend we anticipate for 2021, which may cause problems. We're referring to responsible gambling regulations and programs.
Responsible gambling doesn't only affect gamblers. New UK regulations have seen new processes put into place whereby casino promoters must warn people about the dangers of betting. The role of affiliates in assisting with responsible gambling has increased, as can be seen in the establishment of associations like the Responsible Affiliates In Gambling (RAIG).
A few months ago, the UK Gambling Commissions also enforced the stipulation that any casinos affiliated with GamStop may not accept members on the exclusion register. It's now reached the stage that any operator with a UK gambling license must participate in GamStop.
Affiliates are also banned from promoting gambling bonuses in certain countries like Australia. As 2021 approaches, we suspect that these responsible gambling rules will become stricter.
Final Thoughts
Starting an affiliate marketing business can be tough. If you're already involved in iGaming affiliate programs, there's a lot to look forward to and also to watch out for in 2021. We've selected the top casino trends for next year that you should pay attention to, but we predict that many more changes are coming.
SiGMA Americas:
Following the successful launch of SiGMA Europe (Malta) and SiGMA Asia (Manila), we're now launching the inaugural SiGMA AMERICAS, covering all three major timezones. The inaugural edition is set for September 22-24, 2020 with a virtual summit focusing on two themes: SiGMA AMERICAS for the Gaming industry and AIBC AMERICAS for the Emerging Tech industry. We wanted to provide fresh content, to help you navigate through these turbulent times. If you're exploring Americas as a new frontier or wondering which tech solutions to embrace, we've got you covered: tune in on September 22-24, 2020.