The 2nd day of the SiGMA Balkans & CIS summit in Limassol saw the vast lawn at the City of Dreams Mediterranean brought into an energetic frenzy when Centurion FC took over the evening's proceedings.
Each SiGMA summit brings new unique opportunities and the mixed martial arts experiences present at the summits are most certainly a thrilling example of that.
The delegates were treated to a tremendous networking opportunity in addition to the evening's main attraction as the lawn also hosted a simultaneous iGathering. Decking out the lawn with luxurious tables, the event was a night of excitement and thrills.
King of Cyprus
The highly identifiable spectacle that has become synonymous with Centurion FC was on full display complete with gladiator-accompanied entrances from the fighters.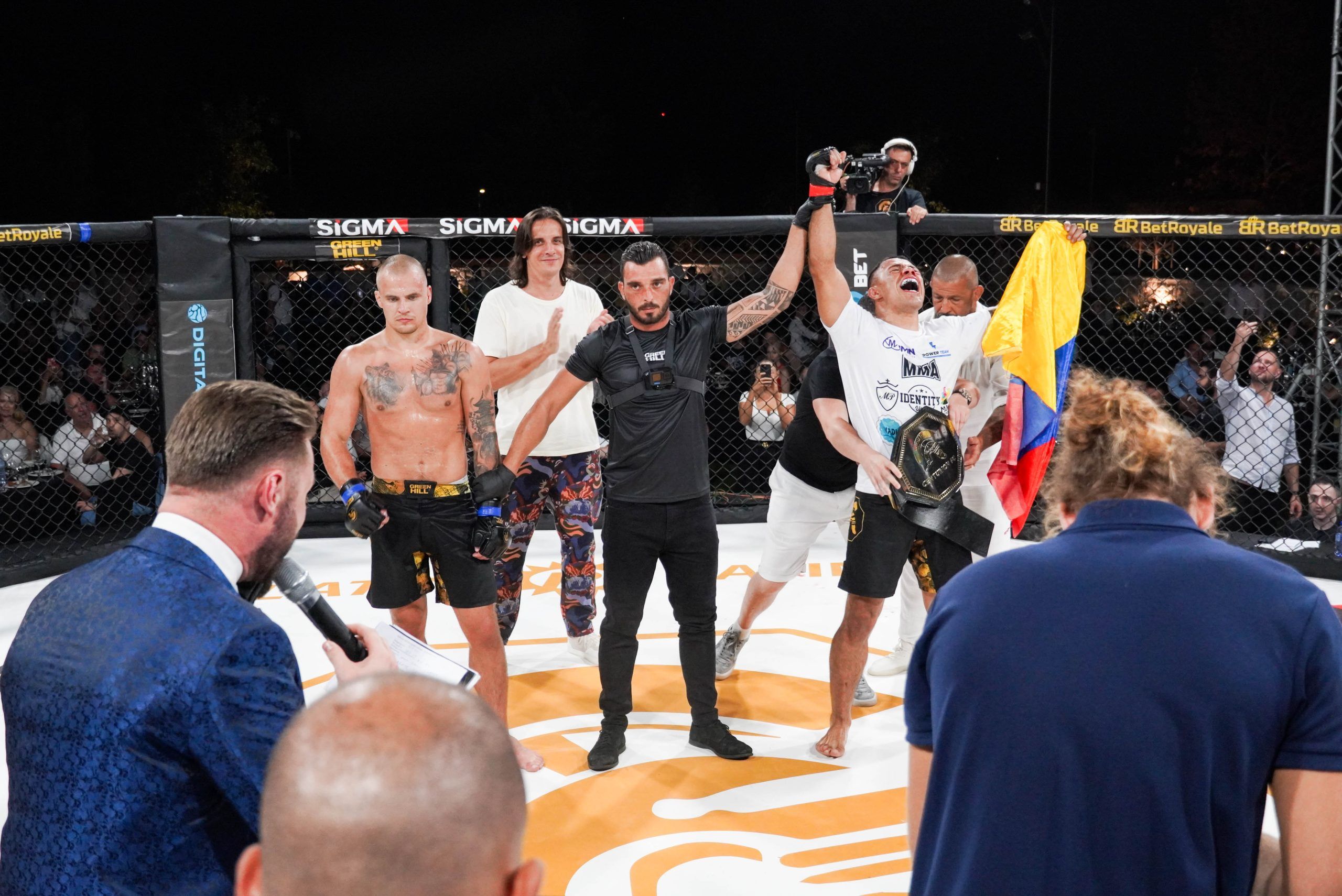 Rick Goddard brought his emphatic energy as ring announcer for the event which consisted of a 4-man tournament, eventually capped off by a jaw-dropping finale.
Mauricio Otalora was crowned the king of Cyprus after a final-round knockout to bring a fitting conclusion to the proceedings. The Columbian finished his Latvian challenger, Arturs Leisens to take home the crown.
Other highlights also included a first-round submission and the intrigue of a mid-bout forfeit.
Centurion FC: A rapid rise
Now one of Europe's fastest-growing MMA promotions, the Roberto Gallo-led Centurion is expanding its reach and audience.
The elaborate spectacles and the impressive technical abilities will all be on show this November when Centurion FC heads to NBC. A landmark achievement for the promotion as well as the storied platform, the move is rich with opportunity.
This collaboration goes far deeper than a broadcasting partnership as this joint effort is intended to propel both parties to the highs of combat sports.
Potentially reaching an audience on a scale thought unimaginable when first conceived. 
Join us in Curacao
Don't miss this exclusive opportunity to be part of SiGMA Curacao, where you can gain valuable insights into the new gambling legislation, explore the thriving iGaming industry, and connect with key players on the island. Register now to secure your place at this landmark event.