'I didn't fully appreciate the Chinese legal system doesn't operate the way the Western system does.' – Jason O' Connor
This week, the New South Wales Independent Liquor & Gaming Authority (ILGA) dug deeper into the investigation of Crown Resort former China-based operations.
Jason O'Connor, the former executive vice president of Crown Resort VIP International division, has spoken publicly for the first time about his arrest and imprisonment in China in 2016 for "gambling crimes" including services to residents of mainland China, where gambling is illegal.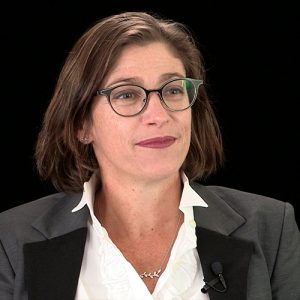 In China, the promotion of non-gaming amenities in Integrated Resorts is allowed, although gambling and any mentioning of it through marketing is banned. O'Connor has spent 18 months in prison in Shanghai and his arrest has impacted Crown's operations severely.
O'Connor told the inquiry that he had been warned by an email from a VIP customer in March 2014 called Mr. Xu, who was well-connected with the government, that the Chinese authorities were preparing to "arrest a lot of people" and were going to "target anything that has to do with gambling or moving money out of the country." Apart from this warning he also said that "From time to time, we did receive alarms or warnings, not quite of this nature, but of a similar nature."
Although he had warnings of this nature, he found it quite hard to ask his Crown bosses to "temper their expectations" as the boost of these profits "may have blinkered" them to the risks involved."
Yesterday during the inquiry a string of internal Crown documents that detailed links between some of the 'junket' operators they worked with prior to 2016 and well-known Triad criminal gangs were also uncovered.
The junkets that Crown chose to partner with were up to Mr O'Connor.
The counsel assisting the inquiry Naomi Sharp, SC, asked if 'some of these customers appear to have links' with the gang but the accused denied this allegation.
Due to this incident the company had to tear up several plans of expansion like the Las Vegas Resort, as well as renounce plans of property interests in Macau and the Philippines.
The inquiry will continue its hearings later on today.
About SiGMA Europe – Malta
SiGMA Group has announced the postponement of its Europe summit, which was planned to be held in Malta on 17-19 November 2020. The show will now open its doors early next year in February, running from the 16-18th, making it the first event to headline the 2021 gaming calendar.