Kangwon
Land is
considered the largest casino and
accounts for about 50% of the annual total gaming revenue for the country
Kangwon Land casino in South Korea is losing KRW3.7 billion (US$3.1 million) per day, as estimated by analysts in the country.
This following suspension of operations of Kangwon Land, the only casino in the whole country where locals are permitted to gamble, as precautionary measures to prevent the spread of Covid-19.
The property has been closed since 23 February ante reopening of the casino has been postponed several times over the past weeks, with last announcement scheduled in 20 July.
Total loss for the property has been estimated at KRW550 billion (US$460 million) over the five months of closure.
Land's VIP gaming floor has reopened on 8 May following a set of health and safety guidelines which includes strict social distancing practice, wearing of face masks for guests and employees and, placement of sneeze guards on transaction areas.
A "pilot operation" was also announced for the mass gaming area, allowing only 1,200 guests on limited casino operations. However, this had also been postponed on an emergency executive meeting and to be revisited upon approval from the government.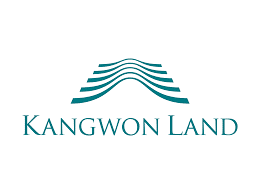 Earlier in May, South Korea Ministry of Culture, Sports and Tourism gave the property permission to extend its operating hours, and to add more gaming tables. These to take effect upon resumption of operations for the mass gaming area. Operating hours have been extended from 18 hours to 20 hours daily, and the additional gaming tables from 160 to 180.
There are about 15 casinos and other gaming establishments in South Korea, mostly found in cities such as Daegu, Busan, Jeju or Seoul. Kangwon Land, considered the largest, accounts for about 50 percent of the annual total gaming revenue for the country.
About SiGMA LatAm Focus:
This event brings the Americas closer to delegates from Europe and Asia, with an interesting agenda featuring a line-up of speakers that showcases the company's commitment to covering the various gaming verticals. Explore the full agenda and register now, this one's on us!