The self-assessment tool from Mindway AI has been launched up to Safer Gambling Week on the world's biggest social network of betting tipsters bettingexpert.com
With Gamalyze implemented on bettingexpert.com players can do a self-test with 80 virtual cards that need to be turned. The purpose of the game is to maximize the win. During the game, decision making is analysed, using validated neuroscientific principles. The analysis provides deep insight into gambling behaviour, thus identifying key characteristics associated with problem gambling.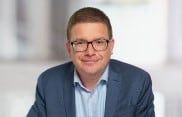 Rasmus Kjaergaard, CEO of Mindway AI says: "We are very excited about the interest from the industry for our different solutions todetect problem gambling. And now with Gamalyze launched on bettingexpert.com we give millions of bettors the opportunity to take a self-test and find out if their gambling habit is healthy."
Announcement of Safer Gambling Week initiatives from Mindway AI
The Safer Gambling Week is a cross-industry initiative to promote safer gambling in GB and Ireland.
Rasmus Kjaergaard continues: "Safe and responsible gambling is a cornerstone in everything we do at Mindway AI. Not only do we see Safer Gambling Week as a UK event, but as an industrywide opportunity to create awareness and support operators' efforts to facilitate safer gambling.
In support of Safer Gambling Week, and safer gambling in general, we are happy to
announce the following initiatives:
1) Try Gamalyze for free throughout Safer Gambling Week using the following link:
https://mindway-ai.com/safer-gambling-week-2021/. Gamalyze is our gamification of self-tests as a card game.
2) Our 3-month pilot on Gamalyze is offered at 50 % discount throughout the week.
All pilots ordered from now and until 7 November 2021 will be agreed at 50 % of the standard price.
3) Win a free pilot on our detection system, GameScanner. This includes analysis of
player sample and two online 1-hour follow-up workshops.
Next up: Malta Week
Don't miss out on amazing networking opportunities and exclusive industry insights at Malta Week. Four leading shows will bring the best of the business back-to-back to a first-class meeting point. Malta Week will consist of SiGMA, AIBC, Med-Tech World and AGS, each presenting the top developments of their focal industries.
The cross-collaboration of each brand makes Malta Week the number one destination for leading think-tanks of the gaming sector, emerging tech, digital health, and digital marketing. The middle of the Mediterranean is the perfect place for multi-faceted business deals and face-to-face conversations with leading affiliates, policymakers, and thought leaders.