Survey on the German gambling treaty
Back in September 2020, the German gambling regulatory authorities suggested the introduction of new restrictions on whether on not online casinos in Germany would be able to operate and whether to allow online casinos to exist in Germany at all
The proposed "Glücksspielneuregulierungstaatsvertrag" legislation, or "GlüNeuRStV" as it is more well known, proposed that casinos licensed by German regulatory authorities were given 3 months to implement and comply with the necessary changes required by the introduction of GlüNeuRStV. The GlüNeuRStV was finally approved by the minister presidents in November 2020, meaning that by July 2021, the legislation would officially become part of German Law.
The limitations and modifications have been implemented by the licenced German online casinos for several months, mainly affecting the way in which customers are allowed to play slots at the casinos. Such restrictions as having a maximum bet per spin (€1) and a waiting period of 5 seconds between spins along with certain features such as autoplay being permanently disabled have not gone down well with all of the German players. In fact, it has divided the opinion of the market. Perhaps the biggest change made regarding the rules of slots operations was the elimination of jackpots, the chance of grabbing the "big win" no longer being possible to slot players.
Table games, such as blackjack, poker and roulette (including their live variants) are now considered to be "virtual bankholder games", a different category from online slots – and as such required to be presented separately from them, similarly to how certain casinos already presented poker or bingo separately from their table games. Maybe the most important requirement has been the input of a monthly deposit limit, a limit on how much customers are allowed to play at the licenced online casinos. In this case, the amount of €1000 per month has proved to be quite controversial amongst players. In fact, although these restrictions have been put in place to benefit the customer and make playing at online casinos a safer place with regards to the casino licence and monetary limits, some of these factors are driving German players to look elsewhere and play at a casino without a German license rather than at one regulated by their homeland.
WHY MOST GERMAN PLAYERS PREFER TO PLAY AT ILLEGAL CASINOS?
Even without the protection of playing at a regulated licenced casino, a recent poll conducted by casino.online showed that 58% of German players would prefer to play at illegal casinos if it meant that they could gamble online without such restrictions. 42% of these players referred to the €1 per spin betting maximum as a reason for playing at an online casino operating outside of Germany. It's understandable to see why. Anybody who understands slots will know the larger the bet placed then the larger the possible win can be.
Another significant reason is the monthly deposit limit of €1000 as German players were willing to play at a non-regulated casino. For some players, this limit was far too low and found it unfair to have such financial restrictions imposed on how they spend their own money. Overall the poll conducted showed that a total of 65% of German players were unhappy with the new regulation citing the arbitrary limits set on their gambling experience as the reason.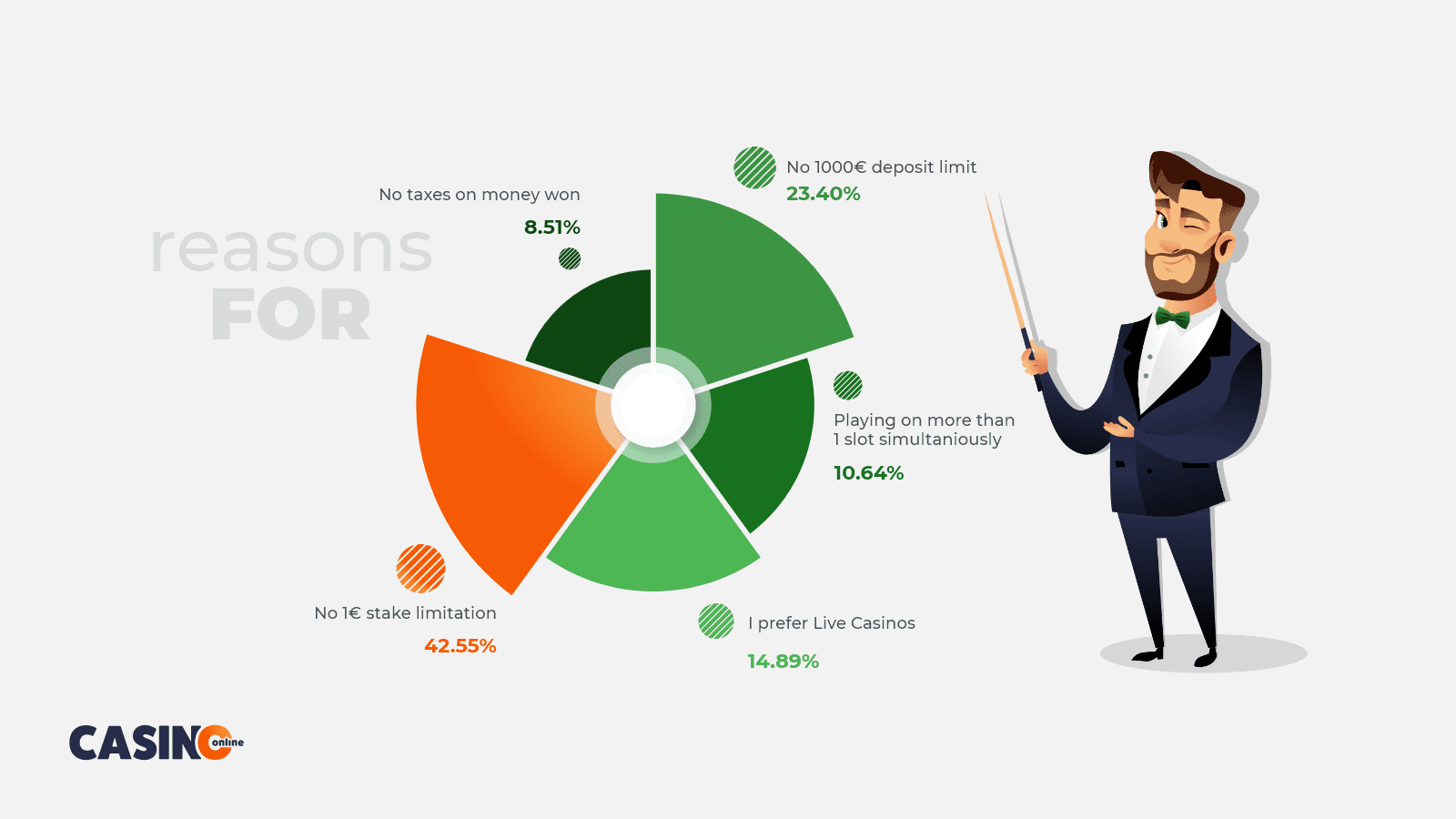 WHY SOME PLAYERS CHOSE TO STAY AT REGULATED CASINOS?
As the poll conducted by casino.online shows, not all German players are unhappy with what.
GlüNeuRStV has brought to their gaming experience and at what online casinos they play. Many of the players interviewed would not risk playing at unregulated casinos where the safeguard of knowing your money is safe is no longer there. Players actually liked what GlüNeuRStV brings to the table, the reassurance that the online casino you are playing with is licensed by a regulatory body from your home country. Enjoying similar protection as those players from other countries protected by a gaming commission such as players in the UK. Indeed many of the German players have been quoted as saying that GlüNeuRStV will have no effect on the way they play at online casinos at all, claiming that they would never deposit more than €1000 per month in any case and that the €1 per spin betting limit was a fair price to stake.
So, what does  the poll mean for GlüNeuRStV, and the future of German gambling in general? It's clear to see that the introduction of GlüNeuRStV has ruffled the feathers of both the German players and operators alike. The restrictions imposed are thought to be quite strong, maybe compared to restrictions imposed on customers in other countries. Will the restrictions have a major effect on the way the Germans play at online casinos causing an increase in the gameplay at unregulated casino sites. Is compromise an option, a meeting somewhere between unregulated casinos and the somewhat extreme measures already imposed?
One thing's for sure – German players find themselves in a bittersweet moment where, starting in July, online gambling will finally be regulated by their own government and acknowledged as a taxable source of revenue, with all the legal protections that classification implies. But on the other hand, many feel like the regulations are not worth it and they would rather enjoy foreign casinos, as they have in the past. Whether a compromise can be made is a question for the future.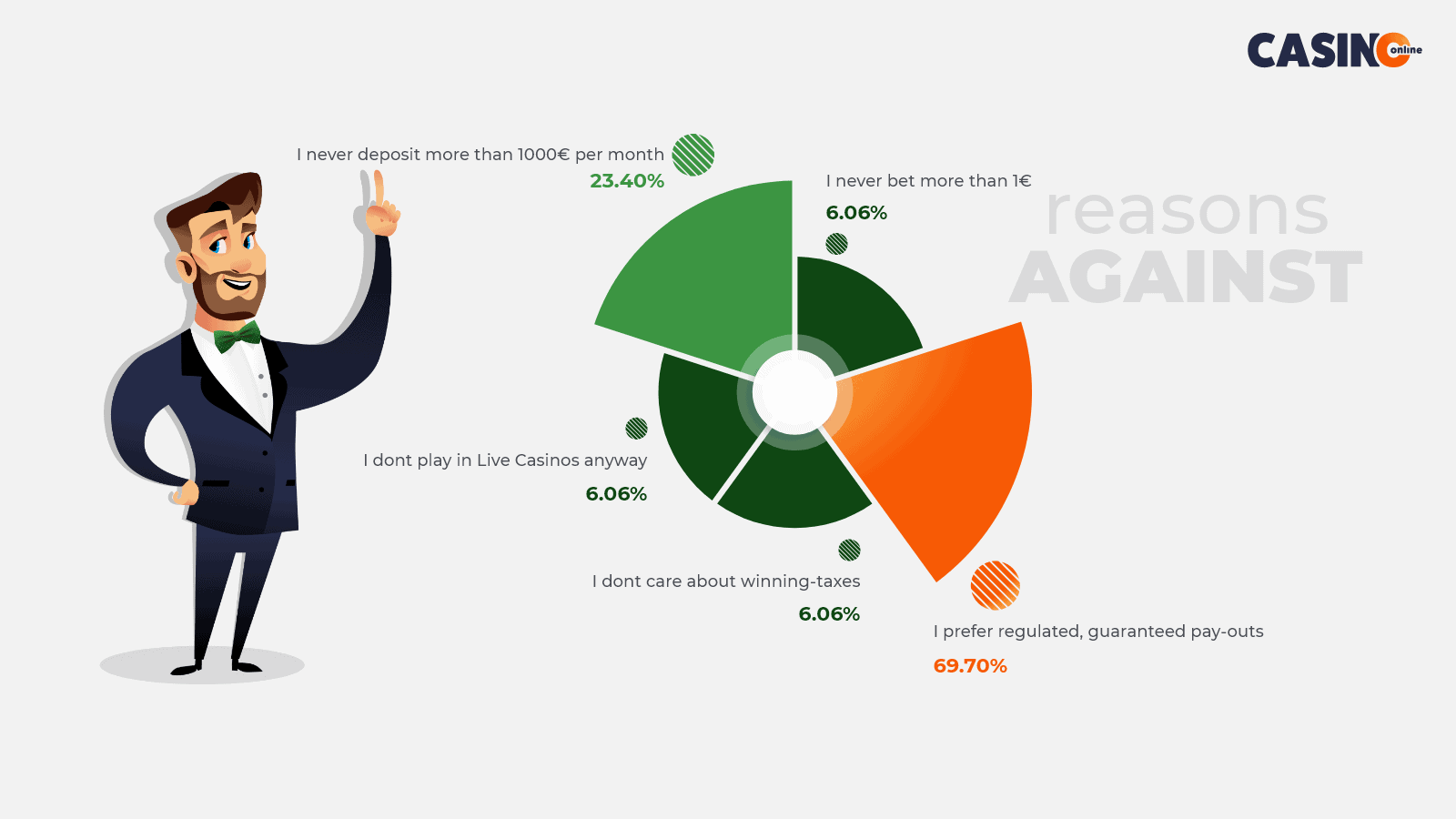 SiGMA Americas Virtual:
The SiGMA Americas Virtual show will run from the 13th to the 14th of September, 2021. Features include a fully interactive expo floor, networking chat rooms, and a high-profile lineup of panelists. Beautifully designed booths come equipped with state-o-the-art product displays and chatbox features, while attendees can visit the virtual stage, where a series of panels and keynotes will discuss key topics during the live 2-day conference.
Explore the agenda or check out who's on the floor plan.