Strong results for Q3 report show increase on 2020 – due in part to Kambi's continued US expansion
Financial summary
Revenue amounted to €41.6 (Q3 2020: 28.1) million for the third quarter of 2021 and €127.5 (2020: 70.8) million for the period January to September, an increase of 48% and 80% respectively
Operating profit (EBIT) for the third quarter of 2021 was €14.7 (6.5) million, at a margin of 35.4% (23.3%), and €50.0 (10.0) million, at a margin of 39.2% (14.2%) for the period January to September
Profit after tax amounted to €11.9 (5.1) million for the third quarter of 2021 and €40.3 (6.8) million for the period January to September
Earnings per share for the third quarter of 2021 were €0.384 (0.164) and €1.302 (0.220) for the period January to September
Cash flow from operating and investing activities (excluding working capital movements and acquisitions) amounted to €11.9 (6.9) million for the third quarter of 2021 and €39.9 (8.2) million for the period January to September
Key highlights
Group revenue of €41.6 million, a 48% year-on-year increase, taking revenue for the first nine months of the year to €127.5 million, eclipsing the total for the whole of 2020
Acquired esports data and odds provider Abios, strengthening Kambi's technology capability and transforming Kambi into a leading supplier of esports products and services
Continued expansion with on average one partner launch per week, including going live online on day one in Arizona, the 15th state in which Kambi has launched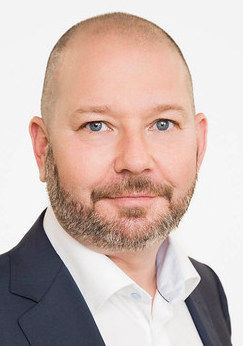 "I'm pleased to report another excellent quarter for Kambi, with strong financial results against tough 2020 comparables, which is a testament to our robust business model and the hard work of our staff across the world. Kambi Q3 revenue was up 48% year-on-year, operating margin was once again strong at 35% and we continue to be highly cash generative. Excluding DraftKings, operator turnover was up 10% year-on-year, highlighting the underlying growth in the business.
"We had a strong start to the new NFL season, which kicked off on 9 September, with our platform outperforming the competition and our market-leading Bet Builder product engaging a large number of bettors and returning higher average operator trading margin. Furthermore, revenue in Q3 was boosted by our continued US expansion, including day one launches in Arizona, the 15th state in which Kambi has launched. In total, Kambi completed approximately one launch per week on average throughout the quarter.
"As we saw in Q3, M&A remains an ongoing trend in this industry, with the number of transactions featuring sports betting and gaming assets on the rise due to a growing appetite to invest in companies with highly sought-after technology. This illustrates the inherent value in proven businesses and supports a strong belief in future growth prospects in regulated markets across the world.
On the subject of M&A, I was delighted to announce our acquisition of esports data and odds provider Abios during the quarter. We believe Abios is a great fit for Kambi, and its technology and expertise will enable us to create a first-class esports product that will diversify our revenue streams by capitalising on the opportunities presented by this fast-growing vertical. The acquisition is also in line with our longer-term strategy to further modularise our platform and, with a strong balance sheet, we remain in a good position to explore additional acquisition opportunities in the future.
"As ever, Kambi is committed to creating the world's leading sportsbook and we have spent more than a decade focused exclusively on the sports betting vertical, developing a core product that is near impossible to replicate. Whether it's our ability to offer a great betting experience, being ahead of the curve in terms of regulation and compliance or having a wealth of network data at hand to effectively power the engine, Kambi has both the technology and expertise in place to deliver long-term success for our partners.
"Of course, during the quarter we learned of Penn National Gaming's decision to acquire theScore, a Canadian sports media company which owns a player account management system and plans to develop its own sportsbook. It's incredibly difficult, as well as costly, to build, maintain, and continue to develop a first-class sportsbook, as we've seen with unsuccessful efforts of others in the past. In the meantime, we'll continue to support their growth with our fantastic platform and service we have built over many years, which remains very much of interest to our growing list of prospective partners.
In summary, we've performed well, and the future looks bright. We currently have a sales pipeline as strong and varied as I've known it. As the global trend of regulation continues, we are in a great position to capitalise on future opportunities as and when they arise, and we have announced the implementation of a share buyback scheme.
Many of us at Kambi have been in this industry for more than two decades, during which time we've seen the sports betting market change markedly. This change is reflected in the evolution of Kambi, where we have built a business that thrives in regulated market conditions, grown to become a global leader, and partnered with major brands across the globe, many entering the space for the first time. This experience means we know what it takes to succeed and I am therefore excited by what the coming years hold for Kambi."
About Kambi
Kambi is a provider of premium sports betting services to licensed B2C gaming operators. Our services encompass a broad offering from front-end user interface through to odds compiling, customer intelligence and risk management, built on an in-house developed software platform. Kambi's 30-plus customers include ATG, Churchill Downs Incorporated, Kindred Group, LeoVegas, Penn National Gaming and Rush Street Interactive. Kambi employs more than 950 staff across offices in Malta (headquarters), Australia, Philippines, Romania, Sweden, the UK and the United States.
Kambi utilises a best of breed security approach and is ISO 27001 and eCOGRA certified. Kambi Group plc is listed on First North Growth Market at Nasdaq Stockholm under the symbol "KAMBI". The Company's Certified Advisor is Redeye AB.
Next up: Malta Week
Don't miss out on amazing networking opportunities and exclusive industry insights at Malta Week. Four leading shows will bring the best of the business back-to-back to a first-class meeting point. Malta Week will consist of SiGMA, AIBC, Med-Tech World and AGS, each presenting the top developments of their focal industries.
The cross-collaboration of each brand makes Malta Week the number one destination for leading think-tanks of the gaming sector, emerging tech, digital health, and digital marketing. The middle of the Mediterranean is the perfect place for multi-faceted business deals and face-to-face conversations with leading affiliates, policymakers, and thought leaders.