Konami Gaming has recorded a loss of ¥1,236m (US$11.8m) after revenue fell by 51.9% for six months ended Sept 30 
Konami Gaming saw its total revenue for the first half of this year drop by 51.9 per cent, to US$66.6m, resulting in a loss of US$11.8m. The company refrained from offering any full year forecasts given ongoing uncertainty around COVID-19. 
A Konami representative stated: "In the gaming market, various measures were taken by governments of each nation to mitigate the coronavirus outbreak from the beginning of this year. As a result, casino facilities were closed temporarily from the middle of March, except in some areas, and the gaming business was forced to suspend virtually all its operations. Although business gradually resumed from the end of May, it will take time for the market to fully recover under this severe business environment due to certain business restrictions and continued travel restrictions." 
The company representative further explained: "We will also expand our video slot game All Aboard, which had been well received in the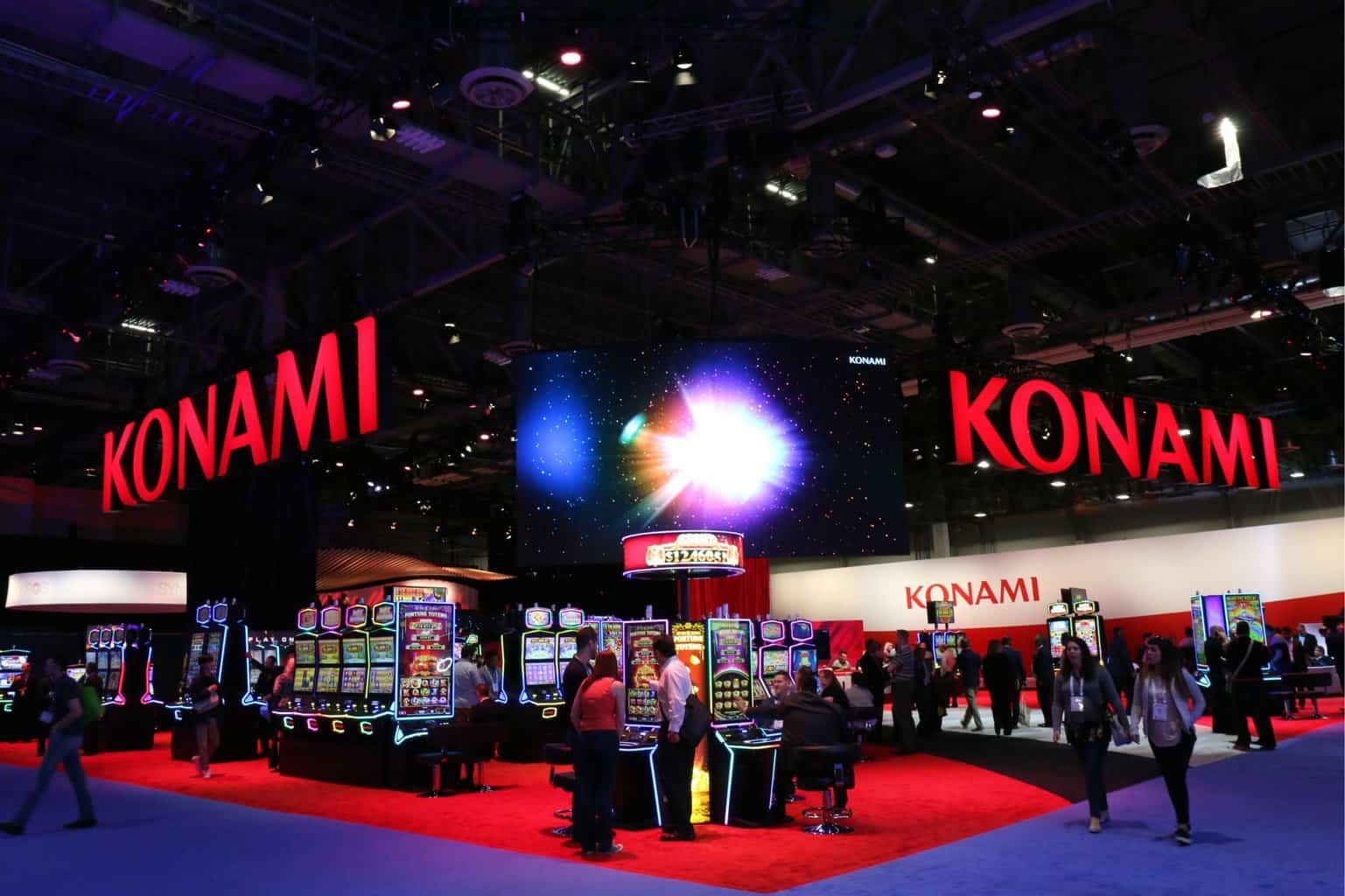 Australian market, to the North American market, and promote the expansion of game content against the backdrop of its high performance and enhance Konami's presence in the market. 
The company added: "The coronavirus outbreak is expected to continue to impact on our future business activities and the financial performance of the fiscal year ending March 31, 2021 onwards, depending on when the outbreak settles down, when the restrictions on overseas travel and operation of casino facilities are lifted, and when business conditions of companies and the number of visitors recover. Meanwhile, we are working hard to improve the earnings through various measures including cost reductions." 
Block Issue 5 is out:
The Block is a bi-annual publication which illuminates the cutting-edge sectors of AI, blockchain, crypto and emerging tech, with a print run of 5000 delivered to leading brands across the global industry. View our latest issue of the Block here.