Ministry of Finance in Vietnam
is looking
to
revise the decree governing casino regulations in the country
Ministry of Finance in Vietnam released a report recommending to amend some provisions of the decree to ease some financial burdens on casino operators in line with the reports for 2019 performance and following the setback currently experienced by the industry due to the coronavirus pandemic.
The recommendation includes removal of the required 50 percent payment of the total project investment payment before issuance of the license.
Further, investors for casino projects may be allowed to shift their investments, 5 years after the license has been granted.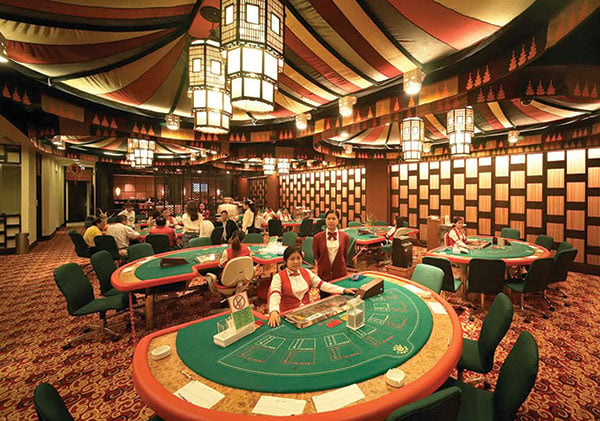 At present, minimum investment for a casino is at US$2 billion while disbursed capital is at a minimum of US$1 billion.
There are 12 licenses issued in the country, however, only 8 casinos are currently operating. The Ministry of Finance in Vietnam stated that the 8 casinos have already doubled their revenues in the last 3 years.
Corona Resort & Casino, the first casino to be allowed to accept local players, opened in January last year and have welcomed over 100,000 visitors, around half of them are locals, generating US$59.4 million in casino revenue.
Meanwhile, the Sun Group casino complex, located at Vân Đồn International Airport, has requested to extend their project lifetime from 50 to 70 years. The construction for the US$2 billion investment is set to start this year and will end in 2029.
Casino revenues for Vietnam were recorded at US$51.2 million in 2017 to US$107.5 million in 2019. The casino industry has contributed billions to the state's budget, with an increase from US$27.7 million to US$57.5 million in the same period.
SiGMA Americas:
Following the successful launch of SiGMA Europe (Malta) and SiGMA Asia (Manila), we're now launching the inaugural SiGMA AMERICAS, covering all three major timezones. The inaugural edition is set for September 22-24, 2020 with a virtual summit focusing on two themes: SiGMA AMERICAS for the Gaming industry and AIBC AMERICAS for the Emerging Tech industry. We wanted to provide fresh content, to help you navigate through these turbulent times. If you're exploring Americas as a new frontier or wondering which tech solutions to embrace, we've got you covered: tune in on September 22-24, 2020.