The Engager product from Enteractive is looking to shake up the reactivation niche by giving the player choice
Inactive players are a mainstay in the gaming industry. They may still be interested in enjoying a wager here and there, but sometimes a little push or going the extra mile can do wonders to create a mutually beneficial bond. Andrew Foster, Chief Business Officer at Enteractive, joined us on SiGMA TV to tell us how Enteractive is tackling the issue with their Engager product.
Engaging the player
Founded in 2008, Enterative has been calling players for the last 12 years. They've focused primarily on player acquisition and reactivation, and are constantly looking at improving their service. Foster said that they've "tried to develop the product further and drive success and do things better".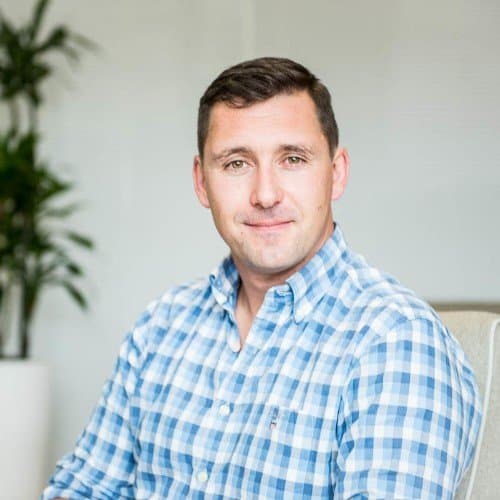 "What we started to see from a lot of these players was when we called them, we started to get phone calls back and SMSs back and that sort of thing, and that supported the idea that players wanted to be engaged with when they want to be engaged, across a channel that they appreciated or use the most."
This, he explained, is why they started developing Engager. It is a tool that fits underneath Enteractive's Reactivation Cloud and enables the player to customise their interactions. This includes whether they would like to take an initial call, or set up a follow-up call at a time that suits them.
It's an amazing time for operators to engage with players. Both players that have just registered, and players that were potentially not active for some time. As Foster correctly noted, "everyone's got a team that they can shop for in the Euros".
"The biggest challenge for operators nowadays is to stand out from the crowd and not be tempted to go to one of the competitive sites that are also trying to pull their attention."
The Market and its Players
Another aspect of the industry that has been of note is that there's this "whole new age of giving people the ability to choose when they do things and how they do things and have this personalised offer", Foster insisted.
"With a lot of our operator partners, we see that there's a big focus for them to understand which channel players like to utilize the most, and if you give them the flexibility in a tool like the Engager, we believe that this is going to take that engagement and that loyalty to the next level."

On the saturation of the gaming sector, Foster keeps an optimistic mindset and says that there are "amazing opportunities for growth".
"I'd say it's not saturated, but it's far less forgiving than it was in the past for new entrants, and if one's product is not at the highest standard, I think gaining market share is going to be one of the biggest challenges."
Operator Pitfalls
Being on the B2B side of the industry gives companies a differing perspective of the market. Within this context, Foster notes that operators have "this notion that each player falls within a certain segment".
"For the last 12 years, we've been calling players and speaking to players with real two-way communication and the feedback that we get from this is that we might get a segment of players where an operator says these are casino players, and we must give them a casino offer, and when we engage with these players, you find a lot of them have moved off because they want to be playing sportsbook."
See the full interview below:
SiGMA Americas Virtual:
The SiGMA Americas Virtual show will run from the 13th to the 14th of September, 2021. Features include a fully interactive expo floor, networking chat rooms, and a high-profile lineup of panelists. Beautifully designed booths come equipped with state-o-the-art product displays and chatbox features, while attendees can visit the virtual stage, where a series of panels and keynotes will discuss key topics during the live 2-day conference.
Explore the agenda or check out who's on the floor plan.