Adressing cynics' questions on whether he plans to occupy the land for Solaire expansion, Razon clearly states that this was never in his interest
In an interview with ANCN News, Bloomberry's land-based casino mogul Enrique Razon Jr addresses the opposition to mega vaccination facility and says that there is nothing suspicious about the matter.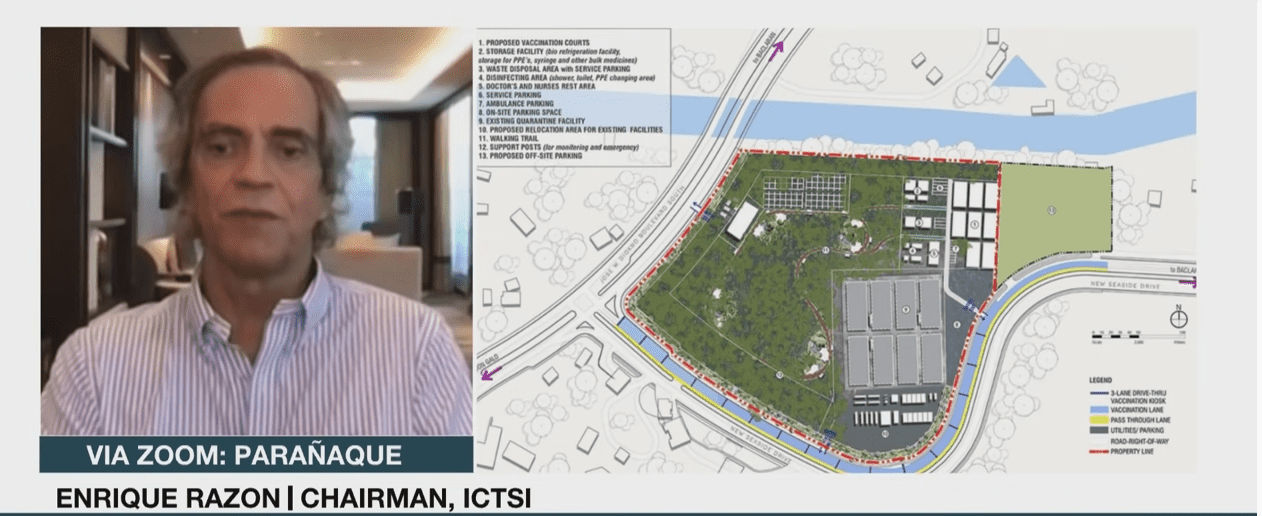 With thousands of Filipinos dying daily due to COVID-19, the Duterte administration looked at various ways to vaccinate millions of Filippinos in the shortest period of time.
Vaccine doses procured by the government and the private sector started to gradually come in with the problem now being where to conduct mass vaccinations.
One of the locations authorities are looking at is a 9.5 hectare land near casinos in Paranque. Enrique Razon will fund everything for the construction site to be built. But the Nayong Pilipino Foundation ​is warning the government to carefully think about the possible plans that Enrique might have to benefit from the situation.
The interviewer asks why spend all this money? Critics are stating that the reason behind this is because Razon would later want to occupy the land and build something after. She doesn't beat around the bush and addresses what the cynics are thinking. 'Do you plan to build another Solaire on the land?'
'No, we already have a Solaire here. Once the inoculation program is done, this would be government land. The government cannot give it away without bidding or joint venture. It just happens to be the site that's available.'
Razon says the construction of a mega vaccination site in the Nayong Pilipino Foundation property is a much-needed boost for the country's slow vaccination drive. He says the facility can accommodate as many as 10,000 individuals per day.
Join SiGMA's Affiliate Grand Slam Club:
Affiliates are gold in the iGaming industry and the SiGMA Affiliate Grand Slam is our own bespoke Affiliate Club that gathers all major, upcoming and affiliate startups within the industry. Being part of the SiGMA Affiliate Grand Slam will ensure that as an affiliate you will automatically qualify and benefit from what we at SiGMA, can provide you with. Affiliates requesting to join will be vetted through a membership application process upon submitting a request to JOIN.