In a market report produced by Shikana Law Group, principal Amne Suedi Kagasheki examines the gaming industry in Tanzania, including growth trends, key players, and consumer behaviour
Tanzania's gaming industry has consolidated itself as an important sector in the country that contributes over 3% of the Gross Domestic Product. The gaming industry today is regulated by the Gaming Board of Tanzania (GBT), established under the Gaming Act No. 4 of 2003. The GBT is responsible for overseeing, monitoring, and regulating the conduct of all gaming activities in Tanzania. In the fiscal year 2018/2019, the entire gaming industry contributed TZS 94.8 billion in tax revenue up from TZS 78 billion in the 2017/2018 fiscal year. The Gaming board of Tanzania attributes this 26.1% increase in tax revenue to the growth of technological innovation and an improved business environment. In addition, more than 20,000 people are directly employed by gaming companies in Tanzania thus becoming one of the important sources of employment.
This article offers an analysis of the key findings in the market report on the gaming industry in Tanzania which was compiled by Shikana Group. The report aims at providing rare and valuable insight into different types of commercial gaming activities in Tanzania including their growth trends, key market players, consumer behaviour, potential risks and all factors driving the expansion of gaming in Tanzania.
The following are the key findings contained in the 2019 market report on the gaming industry in Tanzania: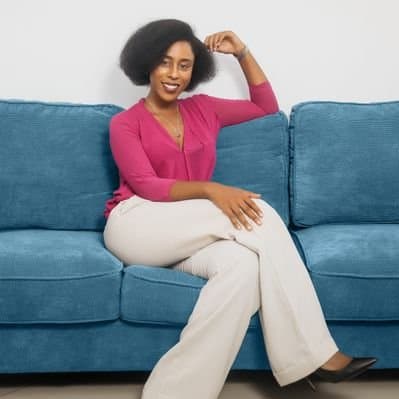 As of 2019, sports betting was the leading commercial gaming segment in terms of gross gaming revenue (GGR), surpassing retail casinos that were once the country's leading gaming ac­tivity. In the fiscal year 2018/2019, sports betting GGR was approx­imately TZS 68.1 billion, with TZS 17.0 billion in gaming tax revenue. The popularity of sports betting has been driven by various enabling conditions, including the rapid evolution of smartphones, higher levels of internet and mobile penetration, greater advertising, popularity of sports and the widespread use of mobile money services.
A growing youth population also played an important role in the growth of sports betting. According to the business insider.com, Tanzania is ranked as the 11th country in the world with the most youthful population. Tanzania's population is also projected to reach 89 million by 2035. This long-term demographic trend presents a potential market growth opportunity, for sports betting and the gaming industry at large. A survey conducted by Shikana Group shows that 89% of people engaging in Sports betting activities range from the age of 18-34. Tanzania's youthful population is important for the gaming industry, especially sports betting, which primarily attracts the younger generations.
The Gaming board offers licenses for both online and retail sports betting in Tanzania though online sports betting has been growing at a very fast rate compared to retail sports betting. In 2019, there were 20 licensed operators for online sports betting while retail sports betting only had 6 licensed operators. If online sports betting continues to grow at the same rate, then retail sports betting can be expected to begin to slowly phase out, since cheap mobile phones continue to be widely available and internet penetration levels are expected to keep rising. Even­tually, most retail sports betting operators are expected to fully migrate online, pos­sibly as early as 2025. Emerging technologies and overall macroeconomic conditions will strongly influence the pace of this anticipated phase-out of retail sports betting operations.
The online sports betting market is dominated by three private operators: betPawa, M-Bet, and Sportspesa.
However, the growth of online sports betting has not been without its own challenges. The 2021/2022 Tanzania national budget that was approved on the 24th of June 2021 introduced higher tariffs on mobile money transactions which will undoubtedly impact iGaming. Tanzania and its neighbouring countries are a global leader in regards to the highest per capita registered and active mobile money accounts and volume of mobile money. In September 2020 alone, a total of TZS 11.5 trillion was transacted via the six mobile money platforms of M-Pesa, Tigo Pesa, Airtel Money, Halo Pesa, Ezy Pesa and T-Pesa. The popularity of mobile money is largely due to a large number of subscribers and the platform's wide accessibility across the country. STM Gaming's CEO, Alessandro Pizzolotto, views East Africa's iGaming Industry as a Prime Opportunity for Growth and Expansion of Gaming due the popularity of the use of mobile money in the region. (Source: European gaming).
Online betting operators have already been taking advantage of these mobile money services by allowing punters to place online bets using mobile money platforms such as M-pesa. Additionally, upon winning, the operators would deposit the total sum won into the punters' mobile money accounts. Which is why the recent dramatic increase in mobile money transaction charges is likely going to impact online gaming negatively as people are increasingly discouraged from using mobile money services and more punters may prefer to place bets through retail operators to avoid these new charges. The on going global COVID-19 pandemic may also negatively affect demand for both retail and online sports betting in the short-term, although it remains unclear what the larger medium- and long-term implications might be for the sports betting market.
Apart from the aforementioned challenges, the domestic market for sports betting has remained very competitive. Sports betting operators both retail and online are increasingly competing for cus­tomers by offering bonuses and free bets or plays to new subscribers. Some operators have devised strategies to win more customers by offering bonuses that either cover or are greater than taxes that the customers are charged on winnings. Billboards, sporting events, radio, online, and transit advertising are the most common ways for operators to advertise their brands. A few operators have also used local celebrities and sports sponsorship to promote their respective brands. In addition, some operators have developed mobile sports betting apps to provide their customers with a relatively fast, cheap and simple access to bet at their convenience. Some have also partnered with mobile network providers to allow their customers to bet using their mobile apps without incurring internet charges.
The newly approved 2021/2022 Tanzania national budget also reduced the gaming tax on winnings from 20% to 15%. This amendment will likely incentivize more people to place bets since they get to pay lower taxes on the pay-out.
INTERNET CASINOS
Internet (online) casinos were the fastest-growing gaming activity in terms of gross gaming revenues (GGR) in the financial year 2018/2019. Their GGR reached TZS 13.8 billion marking a 97% increase from the previous year. This trend is expected to steadily increase in the coming years, as more operators start to integrate online casinos on their platforms and more users become aware of this new gaming activity. As of December 2019, there were six licensed internet casino operators (only five of them are active).
The growth of internet casinos comes as a result of recent technological developments and the mass spread of mobile phones. Tanzania's gaming operators now have access to a wide range of customers who are not physically located in their town.  New opportunities presented by the growing demand for online gaming services allow operators to expand from traditional brick-and-mortar operations.
The transition from physical to digital services has not only allowed gaming operators to enlarge their customer base and thus increase their revenues; it has simultaneously lowered operational costs such as labour, equipment, and property rental. With more and more operators migrating online, the growth potential of online gaming in Tanzania becomes dependent on the domestic internet penetration rate.
The number of internet users in Tanzania has increased steadily from seven million users in 2012 to more than 25 million in 2019. As of December 2019, Tanzania's internet penetration rate was estimated to be 46%. The increase of domestic internet users implies that gaming operators offering online services now have a wider customer base to draw upon. At the same time, the rise of online gaming services also permits Tanzanian customers to gamble in privacy and in the comfort of their home, rather than being obliged to go to a retail gaming outlet. Tanzanian consumers now have different options, from choosing among competing gaming operators to selecting which of a wide variety of online gaming activities they wish to enjoy. Presence of affordable smart phones is expected to continue playing a role in facilitating internet penetration.
According to the Tanzania Communications Regulatory Authority's (TCRA) quarterly statistics, in 2018, 96% of domestic internet users accessed the internet via a mobile network. Mobile phones are thus not only an essential means for communication, they have also become primary computing devices needed to access the internet. The small but rapidly growing online casino market presents an opportunity for prospective investors.
Internet casino operators have also begun to use "live" casino games which have a live dealer instead of a random number generator (RNG). This allows players to see and hear the dealer as they shuffle, deal and manage the entire game. Live casino players get to see the cards being shuffled and the roulette wheel being spun, as you would in a traditional casino to create a more real­istic remote gaming experience for customers that want to play at their convenience and privacy, but still desire "realness" and a more engaging interactive experience. The leading players in the Internet casino market are iplay 8casino, Meridianbet and Pmbet.
SMS LOTTERY
SMS lotteries have become increas­ingly popular in recent years. In the financial year 2018/2019, SMS lottery had a Gross gaming revenue (GGR) of TZS 24.8 billion, making it the third largest gaming activity in terms of GGR. Despite its popularity, the SMS lottery segment experienced the sharpest drop in income compared to other gaming activities in Tanzania. Its GGR dropped from TZS 65.6 billion in the financial year 2017/2018 to TZS 24.8 billion in the financial year 2018/2019. This amounts to a 62.2% drop in GGR. There was also a 32.1% drop in actual sales revenue from TZS 90.8 billion in the financial year 2017/2018 to TZS 61.7 billion in the financial year 2018/2019.
The above figures are indicative of the fact that SMS lottery activities have experienced the largest decrease in revenue by percentage compared to all other commercial Gaming activities. However, SMS lottery operators have an advantage which they can capitalize on. This advantage is that internet connection is not required for participation in the lottery. This means a greater number of people can participate even the ones without smart phones and internet access.
There are four gaming companies that have been licensed by the Gaming board of Tanzania (GBT) to operate SMS lotteries in Tanzania, all of which were active as of December 2019. These companies are Mobibet Company Limited/ Biko, Lucky Games Ltd/ Mojabet, The Network Limited/ Tatu Mzuka, Vodacom Tanzania Public Limited Company.
GENERAL FINDINGS
Interest and participation in all other gaming activities such as retail casinos, slot machines and forty machine sites can be expected to slow down in the short-term, due to the effects of the ongoing COVID-19 pandemic. The larger medium and long-term implications of the global pandemic on Tanzania's gaming market as a whole remain unclear. Although immediate demand for online gaming may be depressed and likely to slow short-term growth, the medi­um and long-term effects remain unclear. Based on the robust growth trends record­ed in recent years, the Tanzanian online gaming market still represents a potential business opportunity of interest to prospective investors.
To learn more about Gaming in Tanzania, get the full market report on the Gaming industry in Tanzania on Shikana Group's website.
Read an interview with Amne in the latest edition of SiGMA Magazine.
SiGMA Calendar 2022
2022 will see SiGMA Group launch in a number of exciting up-and-coming locations, the first of which will be Kenya, with Nairobi on the agenda for March. Here we plan to tap into a marketplace bursting with sports fans, and a young, digitally connected generation. We've also planned expos for countries taking their first steps as regulated marketplaces – in June we'll be heading to Toronto and Ukraine – in what will be the first live events for new brands SiGMA Americas and SiGMA CIS. Both countries are set to test the waters with operators and affiliates next year, making them a great location for SiGMA Group's conference stage and buzzing expo floor.