The published draft documents indicate that the Netherlands will have the toughest licensing process for online gambling operators
The Netherlands' regulatory authority for gambling, Kansspelautoriteit or KSA, has published draft documents related to the 'Remote Gambling Act'. These documents will include the licensing requirements that need to be met by any parties who are willing to join the country's regulated online gambling marketplace in 2021. To help officials and prospective operators to prepare for the launch on 1 March 2021, the KSA has taken the decision to release the draft versions of 'KOA Policy Rules' and 'KOA Model Permits' with the final applications to be published by mid-January 2021. 
As part of the 'KOA Policy Rules', the KSA has also implemented an inspection schedule. This schedule will specify certain systems and technical requirements that will need to be prepared for inspection. Potential clients will be allowed to take part in these feasibility tests until mid-January 2021, only if they present the 'required operator permits' which were disclosed on 30 September. 
"KSA has approached a number of parties to participate in the feasibility test. These are the current country-specific licensees, (international) industry associations and a few law firms," the regulator detailed in its statement." 
KSA Chairman, Rene Jansen, declared at the 'Gaming in Holland Conference' that the with these new policies and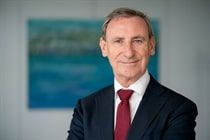 regulations, the regulator is more than able to deal with an "influx of applications seeking to join the Dutch market in 2021."  
These new regulations will see Netherlands obtain the toughest licensing process for online gambling operators since "no aspect of the Act could be left to chance". These strict barriers to entry are defended by Jansen as it has received its fair share of criticism due to the final passage of the KOA Act. 
KSA will provide a further overview on application procedures in mid-November 2020. 
About SiGMA's revamped website:
SiGMA Group is excited to announce the launch of its newly revamped website. The website is currently available in 5 languages, English, Russian, Mandarin, Portuguese, and Spanish with plans to add another 5 languages over the coming months – namely French, Thai, Korean, Japanese, and Hindi.