In a recent SiGMA podcast, host Trevor Di Giorgio discussed anti-money laundering (AML) compliance and licensing in the gaming industry with Matthew Agius Mamo, CEO at AML/CFT compliance Solutions by Diligex.
Irrespective of the industry, the view that compliance is burdensome is outdated. Agius Mamo says that "there has been a culture change – from something which is misunderstood, to something that is intrinsic and a core part of any business, including gaming."
A trust builder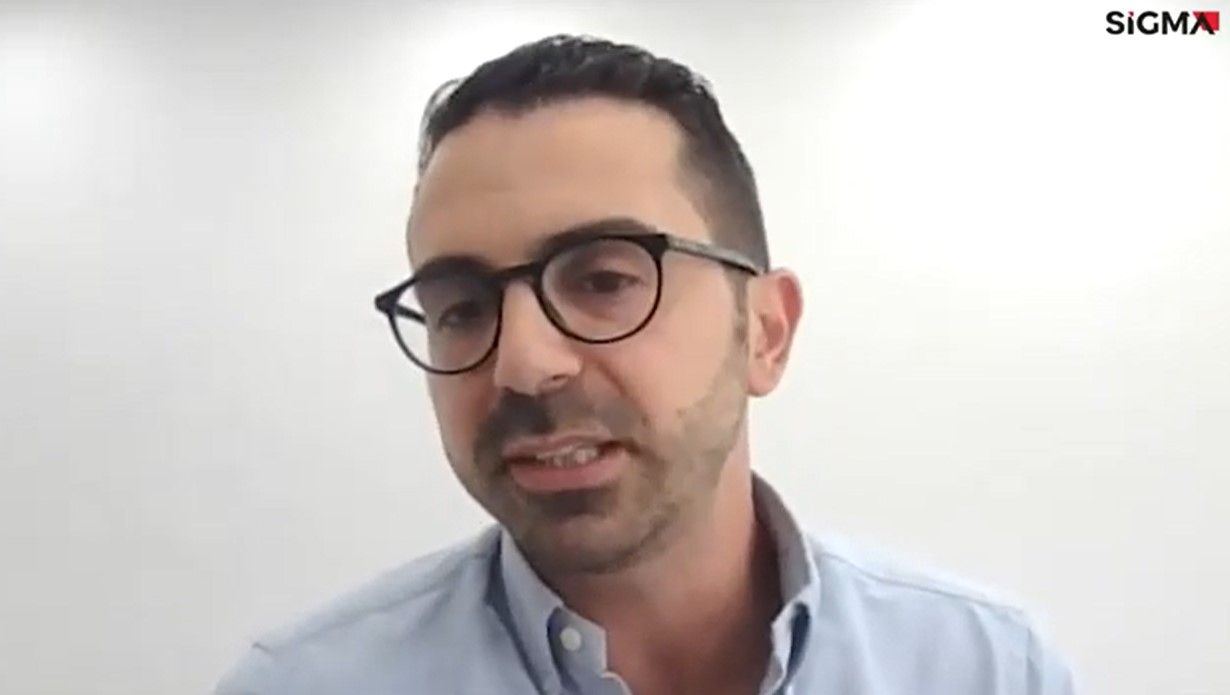 The gaming industry "has evolved drastically fast, starting from non-regulation to having a number of regulated markets to increasing regulation." Regulation, adds Agius Mamo, needs to be viewed as a "trust builder" and once regulation is implemented in a way that benefits both the operators and the whole gaming ecosystem, the industry will continue to respond favourably.
The podcast host posits the possibility that current stringent regulations are deterring start-ups from setting up shop within EU jurisdictions, with the result that the market misses out on potential innovation. Agius Mamo replies that if regulation is in place for the purpose of establishing a favourable ecosystem, this, in turn, allows trust. This might be at the expense of losing out on operators who might be put off by the exigencies of stringent rules and regulations.
Bad apples in every industry
Agius Mamo dispels the myth that the gaming industry attracts more illegal operators than other sectors. The host asks how regulators can control and protect the market and customers from rouge operators. A two-pronged approach is necessary where deterrence and enforcement are in place, says Agius Mamo. "The focus needs to be on building trust and an efficient system", where operators can regulate their policies, and compliance becomes a "business tool". Agius Mamo adds that it is important for regulation to include incentives that make it "attractive" for operators to be compliant. From a responsible gaming perspective, licences and AML setups become a way for operators to protect their players, and "trust becomes a currency." He adds, "if we have a system that is managed well, that is sustainable and that makes sense for what it is set out to achieve, there will be enough deterrence."
Agius Mamo welcomes regulation that is set in place where parameters and standards are clear and not overly ambitious. This allows operators to obtain licences where they trust that fraud is taken seriously, and the jurisdiction does not pose any risk to the business. At the end of the day, Agius Mamo says, this is an entertainment industry where customers should be able to enjoy themselves with the peace of mind of an ecosystem that protects its users. In comparison to other industries, the gaming industry poses other complexities when it comes to manage elements such as cross border or transnational payments, since customers may not be aware when signing up of the necessity to provide personal and banking details.  
Maturity of the sector
Di Giorgio asks how regulation has evolved to encourage operators to maintain a balance between profit and compliance. Unlike other industries, the gaming sector is one where initially, operators were navigating an unregulated market. Over the years, the industry evolved to one that has several regulated jurisdictions. Agius Mamo says that the role of companies offering AML compliance solutions such as Diligex is "to understand, listen what are the business processes, what are the challenges being faced and what businesses want to achieve."
Jurisdictions raising the bar
"Essentially if you have a number of jurisdictions looking to raise the bar, then you are going to end up with a situation where you have B2Bs who are unwilling to collaborate with underground operators." The risk to their reputation and exposure to commercial and legal risks will eventually lead to heavy client loss. Agius Mamo continues, "if that bar is then set, it must become difficult enough for those that are in the underground sector to access the benefits of being part of the regulated ecosystem. If you have industry players that are allowing this to happen, then that is defeating the scope and it sinks the whole effort."
The future of the industry
Agius Mamo predicts that any sort of EU level harmonisation is years away. In the immediate and short term, jurisdictions will "each have their own regulations and requirements … in line with what they think is best for the jurisdiction." He believes that eventually EU level initiatives, such as an AML Authority will be set up that will complement national jurisdictional powers.
Watch the podcast here.
Join the upcoming SiGMA event in Curacao
SiGMA Curacao is less than a week away. It will be held in from the 25 – 28 September. The event is hosted by the Ministry of Finance in association with SiGMA Curacao
Don't miss this exclusive opportunity to be part of SiGMA Curacao, where you can gain valuable insights into the new gambling legislation, explore the thriving iGaming industry, and connect with key players in Curacao. Check out all the details here.
Register here to secure your place at this landmark event.