Twitch's decision to ban streaming of some online casinos will act as a catalyst for the industry to find new ways for operators, streamers and game developers to work together responsibly and sustainably, argues Michael Pedersen, chief commercial officer at Livespins.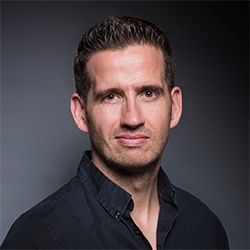 "You could see the Twitch ban coming from a long way off. The lengths streamers were going to in order to engage audiences and keep them entertained – massive wagers, unruly studio behaviour, etc – was always going to catch the eye of Twitch, regulators and watchdogs," he said in a written interview with SiGMA. 
"D-Day may have come sooner than expected for some of the casino brands employing these streamers, but it has happened and now the industry must move forward with new ways of bringing together communities of like-minded individuals who enjoy watching streamers spin the reels on their favourite slots games and, of course, do this compliantly and responsibly."
Amazon-owned Twitch's ban came into effect on October 18th. It covers the streaming of sites that contain slots, dice or roulette games that are unlicensed in the U.S., or other jurisdictions that don't offer consumer protections, such as deposit limits and waiting periods. 
Search for streaming solutions
Since the ban came into force, Pedersen said he had seen a surge in operators, studios and streamers asking about Livespins and how they can use the platform to continue streaming to their audiences. 
"You just have to look at the viewing hours racked up in the slots and casino category on Twitch to see just how big the demand for this content is among players and audiences," he said. "Just because Twitch has introduced a blacklist of casino brands does not mean demand for slot and casino streaming will go away – quite the opposite, in fact. Due to the high levels of engagement and interaction that slot streaming provides, operators, studios and streamers themselves will want to look for new ways of creating and broadcasting this type of content."
For licensed operators, the Livespins stream takes place directly within their lobby and allows them to generate revenue from the bet behinds that audiences can place based on the action happening across the reels throughout the stream. Because Livespins sits within the casino, players are able to access all of the safe gaming tools the operator is required to provide as part of its licensing commitments. Studios are able to gain exposure for their slots and the company also pays studios to be on the platform – this is the opposite of the traditional relationship between studios and streamers. 
Finding a younger audience
Pedersen said the platform is also designed to boost social engagement, with players able to add reactions and emojis about the action taking place. 
"This interaction is really important – it must be remembered that online casinos compete with other entertainment options such as social media, mobile and video gaming, streaming, etc and each of these offers high levels of social engagement. To turn players' heads towards online casinos, streaming must offer the same community experience."
Building a more interactive experience is likely also to be key in attracting the younger demographic.
"Streaming appeals to both the current and the next generation of players and that is why operators and studios have been so keen to leverage the direct connection Twitch provided to these audiences," he said.