The two behind 500.com were accused of offering US$72,000 in bribes to House of Representatives member Tuskasa Akimoto who was deputy minister for IRs at the time
According to Monday's ruling reported by Japanese media, two Japanese men, behind 500.com, have each been given prison sentences after being found guilty of bribing Japanese lawmaker Tsukasa Akimoto more than 72,000 dollars in 2017 over a previously-proposed casino scheme in Hokkaido prefecture in the north of the country.
On Monday, The Tokyo District Court sentenced to two years' imprisonment, suspended for three years, and Nakazato Katsunori to 22 months' imprisonment, suspended for three years; Both were advisers to a Chinese firm called 500.com Ltd, which was one of the bidding companies for a Hokkaido integrated resort licence.
In charge of integrated resorts at the time was Akimoto the Cabinet Office state minister, who said that the Chinese company was seeking to get into the resort business.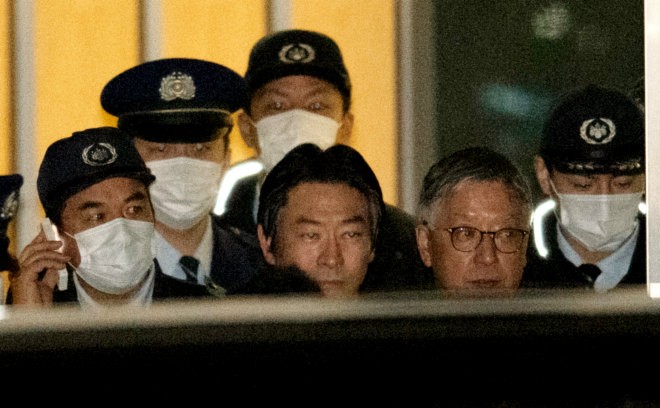 Presiding Judge Niwa Toshihiko said "the two defendants gave large sums of bribe money to the lawmaker and extravagantly wined and dined him in exchange for information".
"The two defendants severely undermined public trust in a government-promoted project of building integrated resorts, including casinos." Niwa stated.
Moreover, Niwa cited that "the two turned down bribes from the lawmaker and his supporters in exchange for false court testimony, and that they are repentant."
Prior to the news – The governor of Japan's Hokkaido prefecture decided on November 2019 not to pursue the opportunity of a casino resort in the first round of market liberalisation in that country.
A total of three integrated casino resorts are to be permitted across the nation in a first phase of liberalisation.
In December 2019, Tsukasa Akimoto – a lawmaker from Japan's ruling Liberal Democratic Party (LDP) – was arrested on suspicion of receiving pay-offs of about JPY3.7 million yen (US$33,787) from a Chinese company seeking to invest in that country's nascent casino industry, reported several local media outlets.
In September, Mr Akimoto, who was released from custody in February,  was indicted on a charge of allegedly offering money to Mr.Konno and M. Nakazato in exchange for false court testimony favorable towards him.
About SiGMA Europe Virtual Expo:
SiGMA Group is excited to announce the launch of their November event, SiGMA Europe Virtual Expo. The online event, which runs from the 24th to 25th, will focus on the European gaming and tech marketplace.
For more information about how to sponsor this event please contact Hamza and to explore speaking opportunities get in touch with Jeremy. To register for the expo click here.