The New UK Consumer Gambling Survey polled a nationally representative sample of 5,000 adults in the UK
Regulatory progress in the UK has ramped up in the past four weeks, with the publication of the punitive APPG report, followed by the Lords report, which was widely seen as well balanced by parties on all sides of the debate.
To coincide with this, online gambling affiliate Compare.bet, commissioned a poll of UK adults to find out how they see the future of regulated online gaming.
Below we discuss some of the key themes in terms of how well they bode for the industry.
The good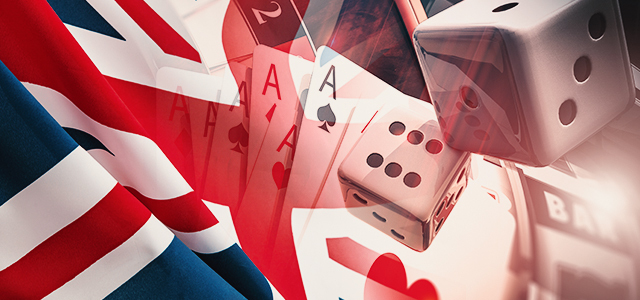 Stake limits – It now seems more than likely that some limiting of online stakes will be introduced in the UK – the main questions surround what the limit will be, and under what circumstances can it be increased. Respondents were open-minded to stake limits higher than the £2 FOBT limit – the most popular choice was a £5 per spin. 54% of respondents supported the stake limit being £3 or more.
Perception of RG efforts – it's often said that the industry's responsible gambling efforts are not noticed by the wider public. However, our gambling survey showed that 23% thought the industry had improved in its responsible gambling efforts, compared to 15% who thought things had gotten worse.
Bonusing – both casino bonus and free bets were met with more positive sentiment than negative when respondents were asked if these kinds of offers should remain part of the regulated UK market.
The less good
Google awareness – 82% of respondents were unaware that online casinos without a UK licence can be found on page 1 of Google. There is clearly a lack of awareness about how easy it can be for players to find their way onto a casino that operates outside of the UK Gambling Commission.
Advertising in the crosshairs – a number of questions explored the topic of gambling advertising, and the most popular responses tended to be on the side of increased restrictions and/or bans. 55% of respondents thought gambling sponsorship on football shirts should be banned, while TV, social media, online and other channels also saw significant support for advertising clampdowns.
Flat limits preferred – 49% of respondents thought that any limits on stakes, deposits or losses should be standardised against all customers. 37% disagreed, believing that limits should depend on the individual's financial situation. Operators have a lot of faith in their own systems for assessing individual risk, and so the preferred view from the industry would no doubt be to allow custom limits based on KYC and patterns of gambling behaviour.
The ugly
Push to black market – 1 in 5 gamblers who responded would consider using gambling sites without a UK licence if the regulation in the country became too restrictive. This is an alarmingly high number and would represent billions of pounds wagered offshore, where player protection may be insufficient.
In summary:
The past couple of years have brought creeping negative sentiment to the UK gambling industry, but the recent House of Lords report has been seen as a viable starting point for reform by large swaths of the sector. No doubt this gambling survey highlights areas of concern – including a large majority calling for loot boxes to be regulated, and significant pressure to curb advertising amongst other points. It does however also reveal its fair share of positives to take away from an industry perspective.
About SiGMA LatAm Focus:
This event brings the Americas closer to delegates from Europe and Asia, with an interesting agenda featuring a line-up of speakers that showcases the company's commitment to covering the various gaming verticals. Explore the full agenda and register now, this one's on us!