Words by Paul Heretakis, RA, Vice President of WESTAR Architects, with over 30 years of experience overseeing Hospitality Design, Integrated Resorts and Mixed Use Master Planning projects throughout the World. His portfolio includes over 1,000 Casinos, Restaurant, Retail and Hotel projects throughout the US, Europe and Southeast Asia, many of which have been published in industry books and magazines
Every successful casino around the world has this in common – they provoke visual stimulation . They look alive and active no matter the time of day and how many people are in them. All of the Casinos have a layering of detail, bright lights, sparkle, and reflectivity which all translates to a higher energy level that will translate into higher revenue.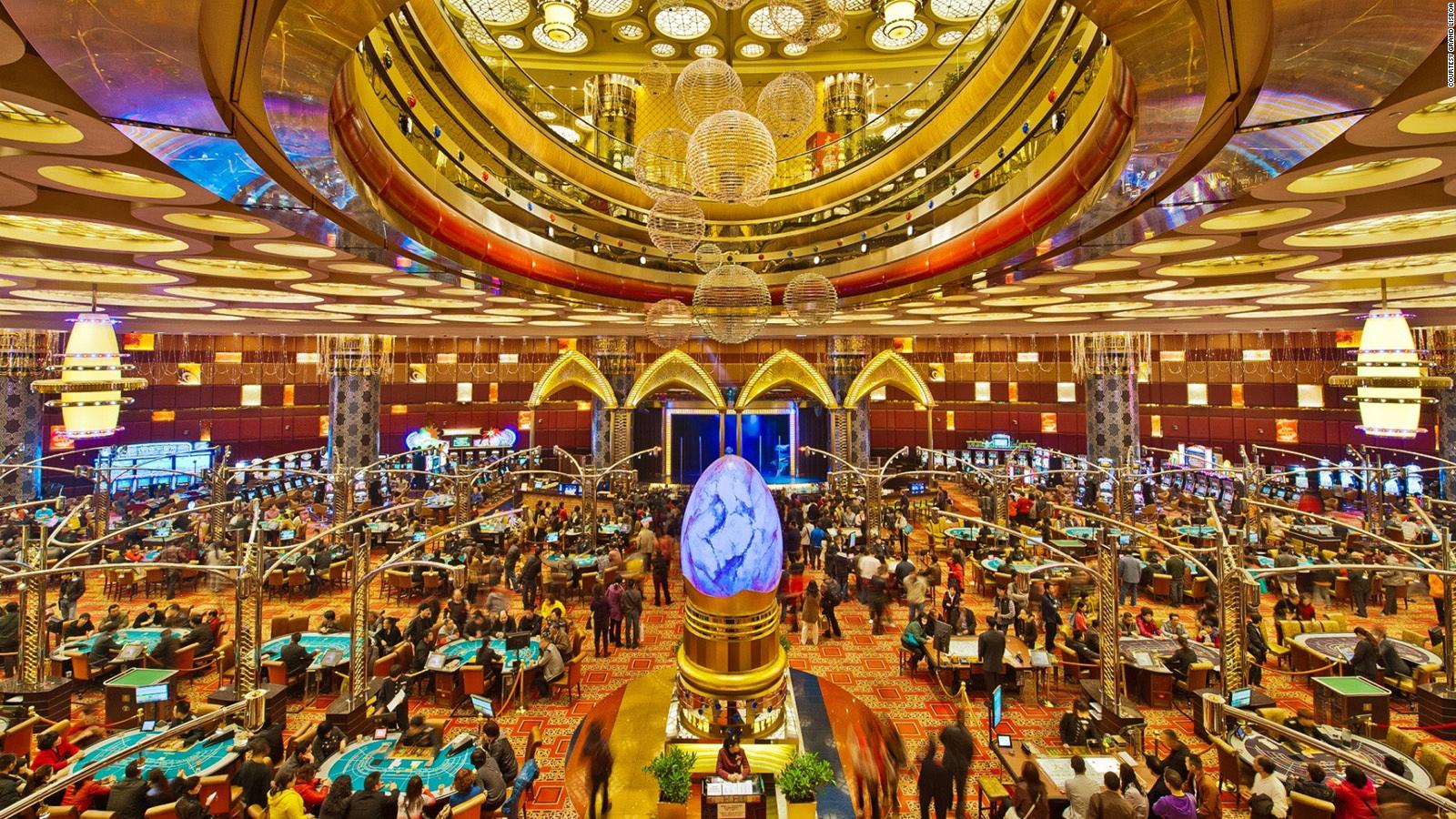 These environments feel more crowded than they are because the design enhances the perceived energy level. Gamblers will always be drawn to a place that is crowded, it feels lucky. "If a lot of people go there they must be giving money away – right?"
This is true in casinos throughout the world. This does not mean it is stuck in a certain style – you can be modern, classic, mixed or historical.
In European casinos, Baden-Baden in Germany and Casino de Monte Carlo are both old and historic. These casinos cannot be classified as modern but they are hyper detailed and ornate. This includes multi-tiered chandeliers that explode with more sparkle than a star-filled night's sky. They have been around for over 150 years and remain as incredibly visually stimulating as ever. Stunning environments where you can have fun – don the tux and you will look like James Bond and feel like a winner. Europe always delivers on the dream of stimulation – both visual and physical.
Some casinos in Macau tend to be very bright; it is because the customer requires it. Many gaming experts from the United States complain about the look, but they do not understand that is what the customer wants and feels comfortable in. The brightest casino, Galaxy, is also one of the most successful. Most casinos in town copied that level of lighting as well. While they could not match the overall level of brightness that Galaxy accomplished, they all flooded their tables with light. The tables are much brighter in Asia than they are in the United States and Europe.
In Macau, the Wynn has two properties – both are uber 5 star plus offerings. They use very high quality materials and a very sophisticated design vocabulary. They have modern touches placed in a traditional background. It is incredibly plush and comfortable utilising many colours in multiple layers of detail. You will find more tassels than people in China; the result is an impressive ensemble of over the top beauty and stimulation. Just walking in makes you feel lucky to be alive and ready to win.
On the other end of the Asian spectrum is the Grand Lisboa. Most Americans or Europeans who visit it would refer to it as gaudy and over the top hodge-podge. It has a modern theme and is incredibly over-detailed with many colours and materials. If they could have figured a way to hang the kitchen sink from the ceiling they would have done it. The overall result is overwhelming and beyond visually stunning – a true sight to be seen, it is also always crowded. I have often asked people if they remember the carpet design and nobody can – it usually has so many people on it you cannot see it. It is by far the most visually stunning casino I have seen and the most crowded. It might not be for everyone but it most certainly delivers on the promise of stimulation.
The darkest den of death I know of is a casino called the Aria – Murren's forever gift to Las Vegas. I definitely could be wrong but I thought Aria in Spanish loosely translates to funeral home? You can put 10,000 people in it and you would still be able to locate the coffin. It is dark, dingy, monotone, no sparkle, nothing reflective and poor lighting all wrapped in the self-proclaimed label of a contemporary architectural monument. Gaming is not about creating a monument to yourself – it is about your customers and their preferences. They prefer an exciting energy filled place where people are welcomed, stimulated and having a great time, it fosters a winning environment.
All successful casinos have these design traits which promote energy and excitement. You start with a first impression of visual stimulation the moment you walk into the casino. A little foreplay to get you excited. From there the table is set, let the physical stimulation begin.
About SiGMA Europe Virtual Expo:
SiGMA Group is excited to announce the launch of their November event, SiGMA Europe Virtual Expo. The online event, which runs from the 24th to 25th, will focus on the European gaming and tech marketplace.
For more information about how to sponsor this event please contact Hamza and to explore speaking opportunities get in touch with Jeremy. To register for the expo click here.