From Virtual Reality (VR) to back-to-basics living, this episode of the exclusive Executive Series takes a 360 degree look at the future of iGaming – and who better to interview than Alexandre Tomic, Founder and CEO of Alea – a global gaming company
Watch the video below to listen to his interview in full.
SiGMA TV's lead journalist, Ramona Depares, kicks things off by taking Alexandre back a few years to the early days of SiGMA, where at the 2015 expo we snapped a shot of him enjoying a virtual reality demo.
Does he still believe VR is heading for mass adoption as passionately as he did a few years ago?
He answers without missing a beat: Completely.
He tells Ramona that he remembers a 2015 conversation with a VP from Facebook, who told him mass adoption would take 6 to 7 years, which he dismissed as an exaggeration, opining that it was only about 2 to 3 years off. It's now clear to him however that his colleague was right with his predication – VR is not mainstream.
However, he does believe that we are pretty much there and that it's now just a question of months.
Oculus Quest 2 was released six months ago and today 25% of Facebook staff is working on what they call mixed reality, whether it's augmented or a virtual reality.

Let's say that 2012 was the year of mobile and 2022 could be the year of VR.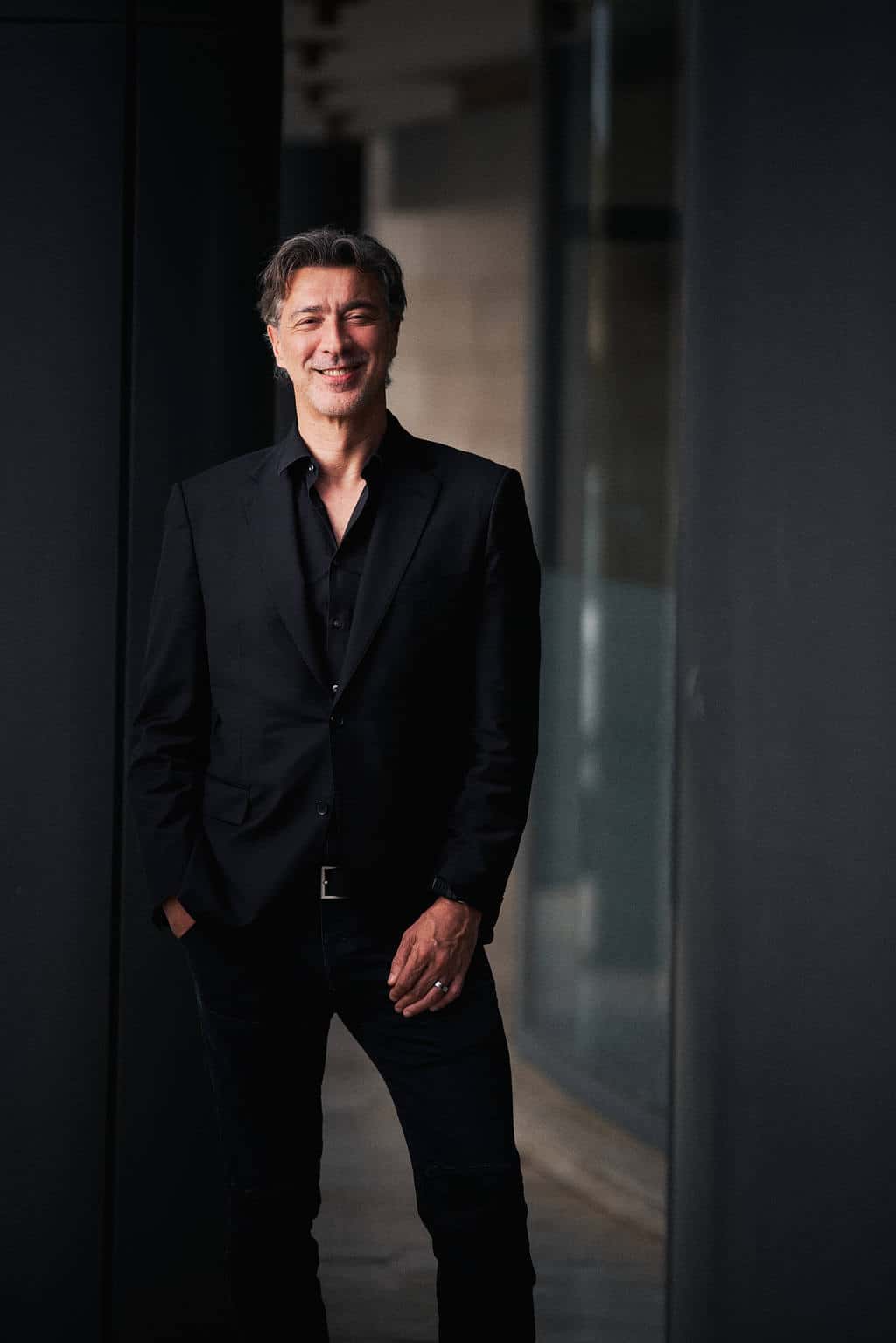 There are still hurdles to jump, as Tomic says, the reality is that much like the new Sony PlayStation (PS5), the Oculus Quest 2 has a long waiting list and it's hard to get your hands on it.
There is also the question of whether the tech is user friendly enough to reach true mass adoption.
Ramona – who is known for her iconic cat eye glasses – brings up the issue of comfort – because of course you cannot wear a VR headset at the same time as your spectacles. Tomic is in agreement, he also remembers discussions with Facebook, where the big problem being talked about was the female audience. Back then, he says, they were mostly targeting the male audience. 
However, Tomic believes that when we see what Apple will release at the end of this year, which is more mixed reality, and when we see the design of Oculus 3 (slated to come out next year), where 'everything is about making the technology lighter'  – things will become easier and more comfortable.  
'In terms of technology, this is not the hardware generation that is going to make VR mainstream.'
Tomic also discussed initiatives that Alea has undertaken to understand VR and its role in the gaming industry, sharing the challenges he believes are expected on VR's journey to the mainstream.
We, as the iGaming product application, are never going to enter any store, whether its an Oculus store, whether its an Apple Store tomorrow, whether its Stream. Why? because all these stores are made for video gamers and that means that we have a lot of kids.
He further explains: 'I don't see that issue being resolved tomorrow, even when VR hits the markets, that we are going to be able to deliver a gambling product within these stores'.
He contends that the industry may have to wait around 5 years before it becomes mainstream enough that the risk of underage usage is no longer present in the VR stores – this is when the doors may open.
Nonetheless, Tomic doesn't eliminate the possibility that more cutting-edge technology could supersede the VR industry.
Tomic also discusses how VR is pioneering B2B, especially in a post-pandemic environment.
The CEO says: 'all these video conferencing tools are going towards VR – because the experience you have is just amazing compared to just being in front of a computer'.
In iGaming specifically, he sees the use of technology in this business area really taking off:
The VR experience could be used by your customer support even if the consumers, the players, are not in VR. The customer support is seeing an avatar of the player, and interacts with him – it makes a richer experience for the player where they can engage more with them. That's something we may see coming before a mass adoption of VR on the consumer part.
He concludes, 'The future is going to be more about mixed realities. It's an amazingly immersive experience that I recommend to have everyone.'
WATCH the full interview below:
SiGMA News:
Hot off the gaming press with up-to-the-minute-global coverage spanning verticals from responsible gambling and eSports to Deep Tech and online gaming, the news portal offers in-depth coverage of the gaming and tech industries. SiGMA News features a consistent and varied output of content, articulating a plethora of diverse voices, ranging from investigative news to interviews with the industry elite and expert-led thought leadership.