SiGMA has been working hard during the pandemic to bring their audience a bigger and better SiGMA.world website
SiGMA.world used to be just a website with information about the SiGMA show in Malta. Today the homepage not only gives access to their four main shows: SiGMA Europe, SiGMA Asia, SiGMA Americas, SiGMA Africa, but is also home to all the latest gaming news.
Offered in 10 key languages, SiGMA is the only events and media company that brings you round-the-clock coverage of this growing global phenomenon from reporters all around the world, with content covering everything from podcasts to in depth interviews and thought leadership articles.

SiGMA believes in regulated and responsible gaming and are advocates for regulation worldwide – which is why they've built solid relationships with authorities like MGA, Coljuegos, PAGCOR, and other leading stakeholders.
Watch the video below to find out more about SiGMA.world:
The SiGMA News website also features the affiliate grand slam series, in which some of the leading gaming affiliates are interviewed. Along with forward-thinking SEO tips, this feature is highly sought after by operators and affiliate managers alike who are always on the lookout for new traffic.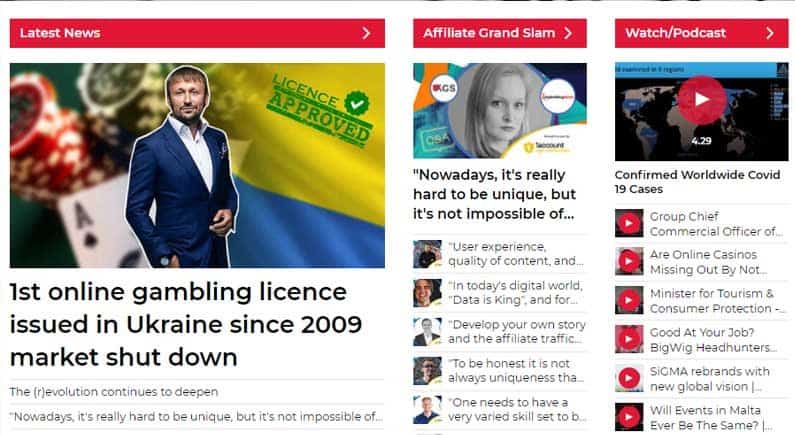 Game reviews are also an important feature, keeping operators aware of the latest releases and trends among game vendors.
SiGMA has extended its show to include emerging tech and AIBC, so readers will also find sections dedicated to deep tech, blockchain, crypto, AI, Big Data, Quantum computing, IoT, VR, AR, and fintech.
The company strongly believe that gaming and emerging tech are on a path of collision and the SiGMA Group is in a perfect position to facilitate such encounters.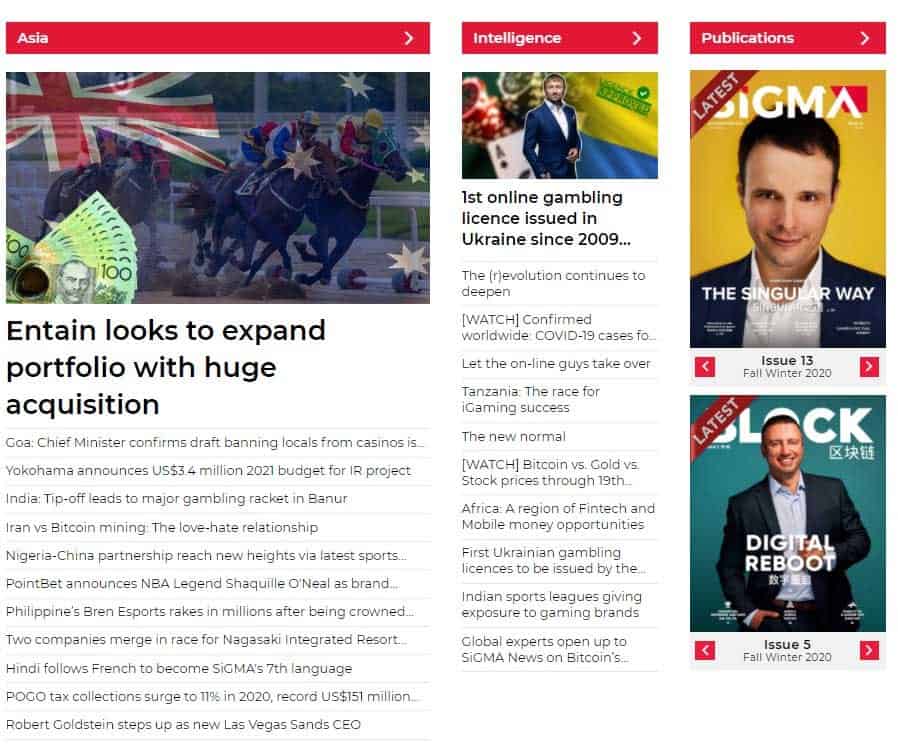 Land-based gaming and iGaming are also  merging closer together – this led the SiGMA Group to embrace land-based gaming on its expo floor plan and to have a section dedicated to land-based gaming news.
The M&A Action is brimming with activity from insights on new deals taking place to an up-to-date list of companies that wish to sell. The Startup Pitch section covers new, promising startups hungry to meet the right strategic partner. Those taking part in the startup pitch competition are set to benefit from a large goody bag of freebies.
Whether you're looking for a complete list of platform providers, game vendors, affiliates, or payment providers, SiGMA has lined up a number of directories – SiGMA.world is the perfect portal for all your window-shopping needs.
SiGMA's four big shows all feature a charitable awards night to celebrate the best-of-the-best, with the accolades open to nominations for outstanding contribution to the gaming industry. Through the SIGMA Foundation, SiGMA College is also launching a diploma in iGaming, which is accredited and available to everyone.
SiGMA Group releases its latest publication
SiGMA is proud to announce that the 13th edition of SiGMA magazine is now available online here. The magazine is packed with quality content, interviews and features coming from four different continents around the world – including Europe, Asia, Africa and LatAm. The magazine will be distributed by post to leading gaming and business companies worldwide. Should you wish to be featured in the next issue please contact Katy Micallef.