Chairperson of the Liberal Democratic Party's National Public Safety Commission of Japan denied suggestions of reformed regulation on online gambling
During a House of Representatives Budget Committee meeting, Mr. Hiroyuki Moriyama of the Constitutional Democratic Party of Japan, questioned if regulation of online gambling in the country has changed, as the use of offshore gambling sites has increased since the start of the pandemic.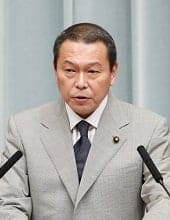 Chairperson of the Liberal Democratic Party's National Public Safety Commission, Mr. Hachiro Okonogi, addressed the request with rejection stating that the continued efforts to combat illegal activity have not decreased in any way.
Okonogi stressed that the crackdown on online casinos will continue "It is the job of the police and the chairman of the National Public Safety Commission to continue cracking down on online casinos.
The fact is, this does not come under the jurisdiction of the IR Development Act or the Ministerial Authority of the Casino Management Committee. 'We will continue to take tough measures.'
The chairperson stated that provisions on casino acts in the exisiting IR Depelopment Act are already in place although this does not include online casinos as they are not subject to this regulation. "The reason online casinos are not subject to the 'Casino Acts' of the IR Development Act is that online casinos are primarily illegal.'
SiGMA Roadshow – Next stop Las Vegas:
After our successful roadshow in Ukraine – The SiGMA Roadshow's next stop is Las Vegas. Our Virtual Roadshow reflects SiGMA's gobal events opening in 5 major regions over the next few years, specifically Europe, the CIS region, Asia, the Americas, and Africa. Our previous virtual event, held in Ukraine, welcomed over 2,500 delegate registrations and over 1,500 conference views. There were also over 75 exhibitors and the number of total booth entries hit close to a 6k mark. SiGMA expects more of the same with our Las Vegas Virtual Roadshow and should you want to be part of it – REGISTER HERE.