Bruce Porter Jr. has brought together world leaders developing the digital landscape from blockchain to the metaverse. Porter brings a solid track record. His name is synonymous with the Bitcoin monetary revolution.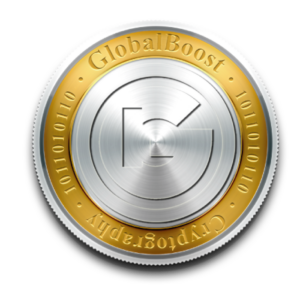 Bruce is the CEO at GlobalBoost, a decentralized communications company based in Washington, DC. Their blockchain produces BSTY coins via mining have been traded on the open market for over 5 years. They are one of the original blockchain companies and bringing forward some of the most exciting new communication technology in the space.
He is the Founder at Washington Elite, a worldwide media and events agency.
Bruce is also a member of the advisory board of the Global Blockchain Organization. "We envision the Global Blockchain Organization as an association of Blockchain experts, corporations, and government bodies to shape the future of the Blockchain environment through universal compliance, regulation, and process."
He is a consultant at PO8, a blockchain ecosystem democratizing and decentralizing the marine archaeology industry. Their scalable technologies take ocean exploration to new heights in search of historical artifacts and treasures, and provide decentralized solutions for the registration, authentication, and transfer of the world's most prized artifacts.
In addition, Bruce is also a senior partner at DC Translation. DC Translation is a Language company that offers translation, interpretation, online teaching services, and foreign media analysis.
"We are dedicated to providing elite language services to government agencies, the medical field, small businesses, media companies, international companies as well as personal clients."
Located in the Capitol DC Translation prides itself on offering services for any language in the world.
SiGMA World celebrated the iGaming industry's resilience even in the most troubling of times. With this we also congratulate the efforts made to make the iGaming world ethical, fraud-free and lawful.
Affiliate Grand Slam congratulated the brilliant marketers and influencers bringing much needed attention to a massive portfolio of industries and rejuvenating the economy one click at a time.
AIBC brought together the pioneers of a bright new age of emerging technology ready, able and willing to be the vanguard of Tomorrow. Other than just the established names, we also hosted many an entrepreneur seeking to expand the frontiers of AI and the Blockchain ever forward.
Finally, Med-Tech World united the medical professionals of many disciplines to combine their keen minds and inexhaustible passion for a better tomorrow with the entrepreneurial spirit of investors who also dream of a world free from disease and cancer.
The Week also saw many a networking dinner, speaking panel, drink gatherings and other opportunities for our hard-working delegates to unwind. A few highlights include the awards that congratulated those whose dedication, skill and acumen made them a leading figure in their industry as well as the fact that the conferences where graced by titans such as John Karony, Nolan Bushnell, Djibril Cissé, Akon and Mark Blandford who was awarded an Outstanding Contribution of the Year award for his pioneering work in the iGaming industry.