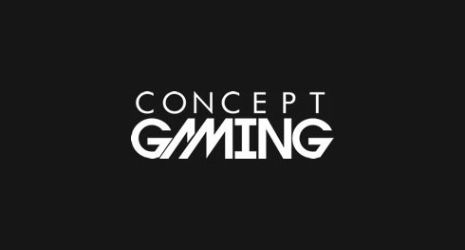 Certified by:
About Concept Gaming
Concept Gaming is a leading online casino development company with its headquarters currently located in the city of Cardiff. Concept Gaming was founded in 2010 and is certified in the UK, Malta, Isle of Man, Italy and Gibraltar. The company's highly skilled development team understands what players want. They have a unique gaming experiences, great customer service, and many chances for players to win big. The company has a lot of options for both gamers and vendors. There are more than 50 slots, roulette, and casino games to choose from. It has a top-notch team that makes and tests each title to make sure it meets the highest standards of quality. Their current staff has a combined total of over 30 years of expertise building gaming solutions. The development team is made up of HTML5, CSS5, Flash AS2, and AS3 programmers, as well as animators and graphic artists who specialize in developing solutions for land-based, online, and mobile gaming.
Concept Gaming platform accept any FIAT currencies, and now it can also accept mBTC and BTC, with more Crypto's coming down the road. It has more than 100 games in its iGaming portfolio, mostly video slots. The majority of games have free play or demo options. This allows users to try their luck at the slots or play a few hands of blackjack without risking any money.
The games change based on the used device
They show the best user interface for the device used. This is especially useful for people who like to play mobile casino games. Therefore, you can play full screen on phones and tablets. Moreover, the majority of titles offer free play or demo modes. Using this, people can play a few rounds of blackjack or slots without having to risk any money. Fruit Loot and Gold n Gems are the only single-reel slot machines that you can play in five-reel mode. Their "drop" games also have 1 million ways to win! Slot machines aren't the only thing they're good at. They also have popular table games like Roulette, Craps, and Baccarat. Concept Gaming has a lot of high-profile partnerships with companies like Xpro Gaming, Tivoli, Win-United, and the
Betsson Group
. They are very popular with the world's biggest online casino operators, like Mr Green and Happy Luke. Besides, it's praised for giving players the best gaming experience, great customer service, and a lot of chances to win big. With more than a decade of professional casino development under its belt, Concept Gaming always meets or exceeds the high standards set by casino fans. They approach game design with complete professionalism and adapt to an ever-changing market.