Japanese entertainment enterprise group Universal Entertainment Corp has announced the termination of the merger agreement with NASDAQ-listed '26 Capital Acquisition Corp', along with a counterclaim against the company. The deal centred round the listing of the Okada Manila casino resort on the NASDAQ market. The decision to terminate was made as a result of a dispute between the two companies with claims by Universal Entertainment Corp that 26 Capital breached the merger agreement with alleged fraudulent conduct by 26 Capital, which came to light during the litigation process. As a result Okada Manila will not be listed on the NASDAQ.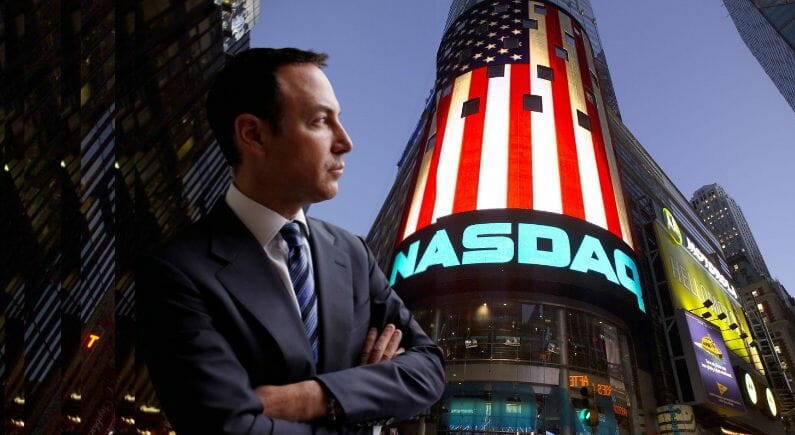 Original terms of merger deal
The notice of the termination, following a much-publicised legal battle, was served on June 2023. The original merger agreement valued at (US) $2.6 billion between the two companies was first announced in October 2021 with the intent to transform Okada Manila into a public traded company listed on the NASDAQ. The completion of the merger and subsequent listing faced a number of delays that arose in the latter part of 2022 due to a conflict between Universal Entertainment Group and Miami-based 26 Captital (SPAC), spreadheaded by billionaire gambling investor Jason Ader.
Asian-based Tiger Resort Leisure and Entertainment Inc which operates Okada Holdings was set to go public through a merger with special purpose acquisition corporation (SPAC) 26 Capital Acquisition Corp. The NASDAQ listing would have granted Okada Manila access to a broad range of funds together with new customers and lenders. The deal was spearheaded by CEO of 26 Capital, billionaire gambling investor Jason Ader, who emphasized the potential of the Philippines to become one of the world's premier gaming markets.
As the largest integrated resort in the Philippines, Okada Manila, owned by Japanese firm Universal Entertainment Corporation, operates multiple casino resorts across Asia. Upon the completion of the merger, the new entity would also have benefitted from a substantial cash infusion of up to (US) $275 million. Ader, with his extensive expertise in gaming, gaming technology, hotels, entertainment, and internet commerce, had pledged his commitment to supporting Okada Manila with his industry knowledge.
The proceeds generated from this deal would have been utilized to fuel growth initiatives and cater to general corporate needs. The transaction was expected to conclude in the first half of 2022. Universal Entertainment Corporation, as the parent company of Okada Manila, was to retain its complete ownership stake in the newly formed public company.
This merger marked a significant milestone for Okada Manila as it would have leveraged from the expertise, capital, and strategic resources offered by 26 Capital Acquisition Corp. The move to go public presents an opportunity for Okada Manila to expand its market presence, enhance its competitive position, and unlock further potential in the flourishing gaming and entertainment industry of the Philippines
The dispute involving founder Kazuo Okada's ousting from the board in 2017, on suspicions of misappropriating company funds, adds another layer of complexity to the situation.
Okada Manila controversy
The controversial circumstances of Okada Manila started in 2017 when founder and former chairman Kazuo Okada was ousted as Chairman of Universal Corporation after allegations of financial mismanagement. He was accused of misappropriating millions from the holding company Okada Holdings. Universal Entertainment Corporation convinced Kazuo Okada's family members to vote him out of his leadership role and subsequently he was removed from his chairman position.
Background: During the 1990s, Universal Entertainment Corp emerged as a prominent supplier of machines for Japan's thriving pachinko industry. In 2000, Kazuo Okada, invested $380 million in Steve Wynn's newly established company, Wynn Resorts.
Wynn Resorts debuted its first casino in Las Vegas in 2005 and a second one in Macau in 2006. However, in 2008, Steve Wynn declined Okada's invitation to invest in a major casino project in Manila. Undeterred, Okada proceeded alone, forming Tiger Resort Leisure and Entertainment, Inc., to oversee the development of The Okada Manila, a massive (US) $2.4 billion integrated hotel, resort, and casino. It opened in 2016 and is Okada's most significant investment to date.
However, only just a year after its opening, legal issues plagued Okada Manila.
In 2017, Kazuo Okada faced accusations of misappropriating millions of dollars from his holding company, Okada Holdings. Universal Entertainment Corporation, through family members' votes, removed Okada from his chairman position. Charges of misappropriating funds filed against Okada were dismissed, leading him to assert that the accusations were baseless and part of a conspiracy against him. In 2019, a warrant for his arrest was issued in connection with alleged unauthorized compensation as CEO of Tiger Resort Leisure & Entertainment. In 2021, the Philippine Court of Appeals overturned the arrest warrant, citing the absence of probable cause. Kazuno Okada continutes his ongoing battle for his reinstatement as a Director, Chairman and CEO of the company. Recently however legal firm Dentons, have withdrwan from representing him due to an irreparable breakdown.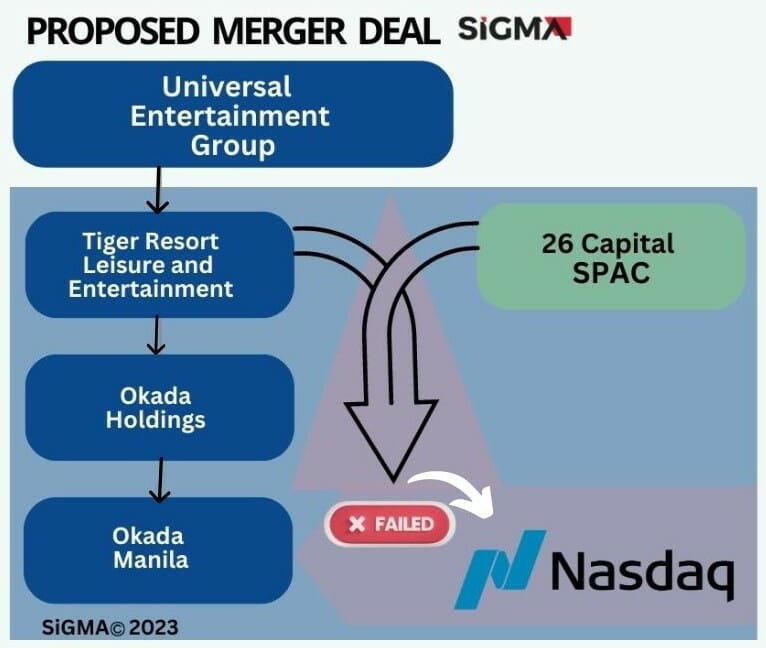 The situation escalated on 31 May this year when Okada's Filipino partners physically seized control of the (US) $3.3 billion casino in Manila, aided by private security guards and local police. Jason Ader, chairman and CEO of 26 Capital, expressed confidence that Universal would regain control of Okada Manila soon, stating that both parties intend to close the transaction.Neither Universal Entertainment nor Kazuo Okada's camp have provided comments regarding these recent developments.
Lawsuit filed against Jason Ader and 26 Capital
A lawsuit was filed against Jason Ader in the Southern District Court of New York by Rimu Capital, seeking the cancellation of $25 million worth of 26 Capital stock transactions. The lawsuit accuses 26 Capital of fraud and violations of the Investment Advisers Act. Universal Entertainment Corporation, the parent company of Universal Entertainment, decided to call off the listing of UERI on the Nasdaq market in the US, which was planned as part of the merger agreement.
Universal Entertainment Corporation claims that 26 Capital made significant breaches of the Merger Agreement and engaged in fraudulent misconduct, including unauthorized disclosure of confidential information to third parties. The company alleges that Jason Ader, CEO of 26 Capital, relentlessly pushed for the merger at any cost, even violating US securities laws, due to his strong financial incentives to close the deal.
Moreover, Universal Entertainment Corporation claims that Jason Ader made unauthorised public statements and issued press releases, violating the terms of the merger agreement. The company also alleges that Ader posted information about the merger on his public Twitter account. These actions are said to have violated US securities laws, which prohibit false or misleading statements that could influence investors. Universal Entertainment Corporation further claims that Ader's public statements diverged from the views of his partners, breaching his duty to act in the best interests of the company. The company is also accusing both Ader and 26 Capital of engaging in fraudulent activities.
The termination of the merger agreement and the subsequent legal dispute between Universal Entertainment Corp and 26 Capital are based on significant issues with Jason Ader and his alleged misconduct that have marred the proposed merger.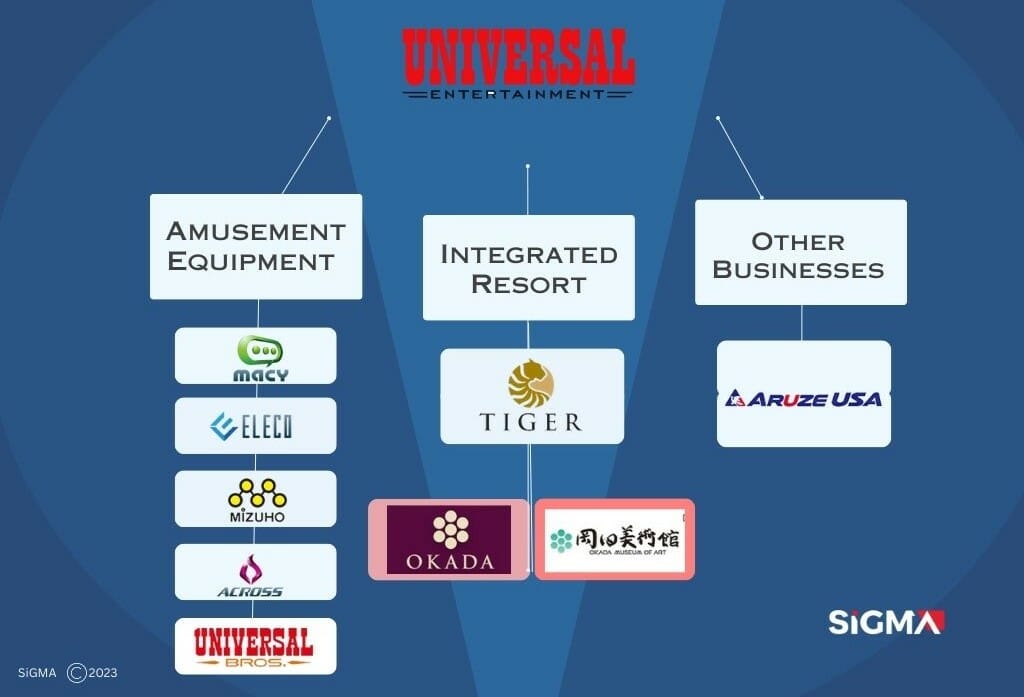 Universal Entertainment Group trades on the Tokyo Stock Exchange (2593.00 -3.21 percent)
26 Capital Acquisition Corp. (26 Capital), listed on NASDAQ under the symbol ADERU, is a blank check company focused on identifying acquisition targets with significant growth potential. It covers sectors such as gaming and fintech with a focus to create stockholder value through its network. The Special Purpose Acquisition Company (SPAC) backs businesses with high potential to go public.
Related topics:
New country director for Brazil solidifies Better Collective (sigma.world)
Las Vegas Sands solidifies position as gaming industry leader (sigma.world)
Did you know that the SiGMA Forex Summit takes place in Cyprus in September?