Koen Verkerk, Managing Partner at Chambull Media Ltd, joins the latest series of affiliate interviews on Affiliate Grand Slam
Koen Verkerk and the rest of the team of Chambull Media Ltd write reviews that exceed a few thousand words thanks to which they are able to highlight every item that makes a casino interesting. Moreover, they translate their reviews in all the languages in which a casino is available. They currently have over 20 different sub-sites for different regions – follow his story below.
How did you first get into the affiliate space and how did your affiliate business take off? Is iGaming your only vertical?
Back in 2014, I got contacted by my old employer Dave who had been doing some freelance work for an online casino. During his period at this online casino he really got into the iGaming business. This resulted in him contacting me to start a new venture together. I needed some time to get used to the idea of getting into the iGaming industry, but soon BestBettingCasinos.com was born.
Within a few weeks, we had our website up and our first content live. We combined my knowledge of online marketing and Dave's experience with iGaming and sales to start our own casino review site. Surprisingly, within ta few months, we earned our first money. Although the venture was intended as a fun "side-project", things got serious quite quickly.
Nowadays, I work full-time on BestBettingCasinos. I also have another project which I have been running for years which is a Dutch energy comparison website (goedkopeenergieengas.nl).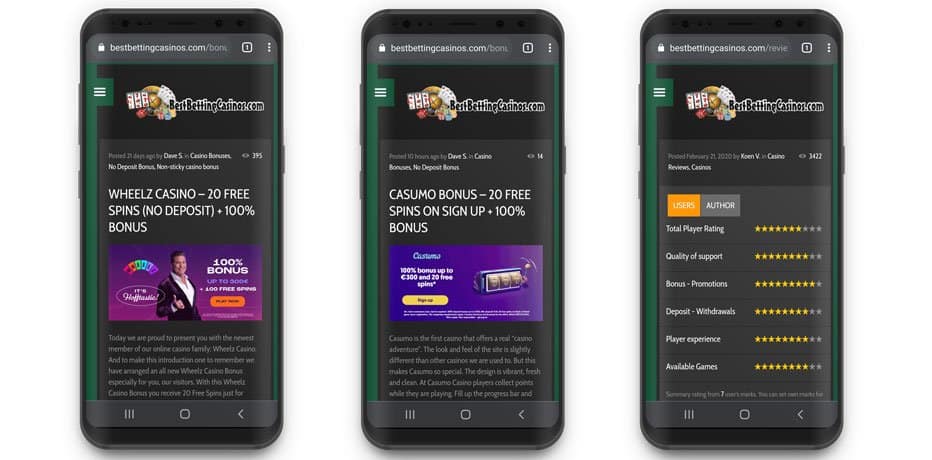 Tell us a bit more about your business model, concept, and culture.
Our company is based on one very important factor, a dedicated team. We like to give young talent a chance, and that's why we work with a lot of local students. They are responsible for many tasks including translating, uploading content, and creating graphics. Some of the students even started their own project within the company in which they hold shares of their own.
We let all students decide what amount of work they do every month and they get paid per job. This means they can do less work when they need to study, and increase their work when they have more time off. Combining this type of work with your studies works very well since you can work whenever you want from any location. Most students that work for us come from the same town and many of them know each other. This creates a very social culture and fun working environment.
What sets you apart from other affiliates and what makes your traffic proposition/traffic sites unique?
Our content is definitely unique. Where most sites tend to write reviews of a few hundred or a thousand words, we go further. Our casino reviews easily exceed a few thousand words. Because of this we will be able to highlight every item that makes a casino interesting.
In addition to creating very extensive reviews, we also translate our content in many different languages. In most cases, we translate a review in all the languages in which a casino is available. Thanks to this, we can attract visitors from across the globe and we do it in ones native language.
What importance do you give to responsible gaming?
Since the start of BestBettingCasinos we solely focused on getting traffic in using SEO. Our key strategy has always been that to offer our visitors the most extensive information they can get online. Because of this, highlighting the importance of responsible gambling is part of every review we write. By informing our visitors about all the tools they can utilise to stay safe, we hope we can contribute our fair share regarding responsible gambling.
How did you scale up your affiliate business?
Since we rely on traffic from search engines, we knew we couldn't scale our business overnight. We always have been in for the long run and because of that it took a lot of patience to get where we are today. Although this is the case, we pulled some tricks to go faster quicker.
Soon after starting with the website, we started translating content into German. Since this took off well, we focused on bringing in more languages over the years. Nowadays, we have over 20 different sub-sites for different regions. This is very challenging but it is definitely also rewarding.
On top of offering our product in various regions, we started expanding our reach by creating new products. By launching these new products, we try to target different niches. Currently we are working on a live casino platform (live-casinos.com), a bingo website (bestebingosites.nl) and a casino review website aimed for the Dutch market which is about to open (onlinecasinosvergelijken.nl).
What can you tell us about your current sale of shares?
Last year, Dave and I decided that it was time to take the next step. We decided to partner up with Thimba Media Ltd to boost our ability to grow. Currently, Thimba Media holds half of the shares and Dave and I split the other half.
What helps make your performance successful? What are the main challenges?
As an SEO-affiliate, the biggest everyday challenge are your positions in Google. Without traffic there is no business. Updates roll in weekly or even daily and it can be very challenging to stay on top. Because of this, you need to stay up to date about possible optimization strategies to stay successful.
Which markets do you focus on and do you see any potential in the emerging markets?
In the past years we have been very successful in various countries including Austria, Germany, Poland, Canada, New Zealand, and Finland. Some new markets which we are exploring are India, Brazil, Slovakia, and Japan.
Which niches work best for your affiliate marketing, and which are the most profitable? Are you going to break into new niches?
Since the start, our main focus has been on casino players. Because of this it is hard to start ranking for other niches such as sports and live casino. Although this is the case, we try to broaden our traffic by writing a lot of new content related to other topics. In addition to this, launching the new products is part of our strategy to reach other audiences such as bingo players and live casino players.
Do you create all the marketing material you need to promote in-house, or do you out-source it?
Most branded materials are created by the casinos themselves. This makes life easier for us and gives them control over the look and feel.
How important is social media activity for your affiliate business? How difficult is it with Google's constant updates?
We have been quite active on social media platforms but as a casino affiliate this is very challenging. For example, we had a Facebook page and a YouTube channel and both of them have been deleted due to the fact that they are related to iGaming. For now, our main focus is to be active on Twitter and Instagram but we are investigating how we can get our content available on more platforms.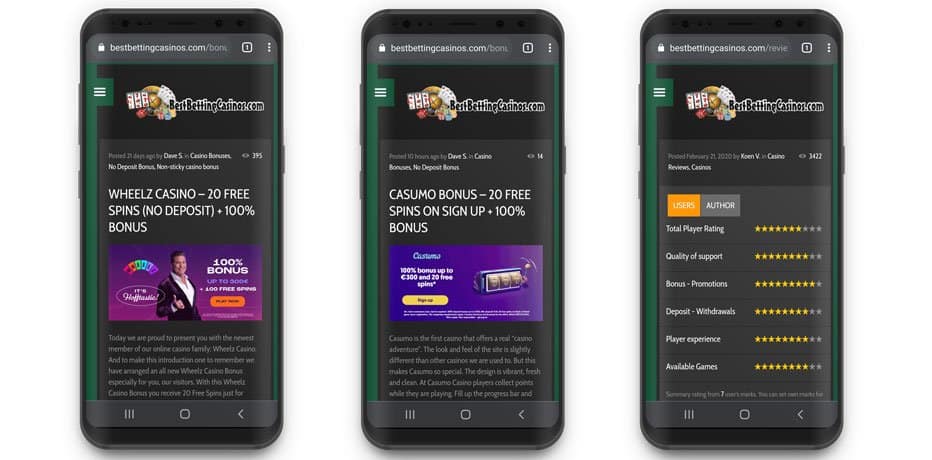 How does technology play a part in your day-to-day?
Loading times, mobile experience, and user friendliness are simply a few examples of things which are very important in order to rank. Because of this, technology is also key. Since we had limited developing experience in-house we are very happy with our partnership with Thimba Media. They do have enough experience and manpower to bring our technology level to a new standard.
Which emerging technologies like AI and big data will impact the affiliate industry in 2021 and beyond?
I am definitely no expert in the field of AI or big data but I am sure both technologies have a big impact on the business. A great example of an AI system is Google's Rankbrain, the machine-learning artificial intelligence system released in 2015 that's part of Google's algorithm to produce search query results. In addition to this, big data can play a role in, for example, content creation by supplying writers with important topics that they should cover in an article.
How has the fragmentation of regulated markets affected your business? UKGC, Swedish regulator and now also the German regulator is mulling regulating this space.
As an SEO-affiliate, we write and translate a lot of content. Because of this, new regulations can be a challenge. From time to time we need to update a lot of content since new regulations require us to do so; but this is all part of the game.
What does it take for an affiliate business to thrive?
It is never easy to start a business and, in my opinion, dedication and perseverance are key. Getting the first revenue in can take months or even over a year. Some will give up, others will push through. The ones that keep on going will get there one day!
How do you choose your operators and how do you manage relationships with them? What, in your opinion, is a good partnership?
As an affiliate, we want the best for our players, and that's why we look for a certain level of professionalism when accepting operators. Multiple new operators contact us daily but we don't add all of them to our website. When we don't add them most of the times it is due to the fact that the brand doesn't match our traffic or the brand isn't trustworthy enough.
With most of the brands, we keep in touch via email and Skype. In addition to this, we love to see them in real life at events, but sadly, nowadays, this is quite impossible. Regarding partnerships, I think trust is the most important. When working together you need to trust each other in what you do.
Can you foresee any growth for the affiliate business industry? Why and by how much?
Now that more and more countries such as Germany and the Netherlands legalise online gambling, I think the overall industry will grow. Within these markets, I do believe that the cleaner ''white-hat'' companies will benefit the most from this growth since regulations are strict.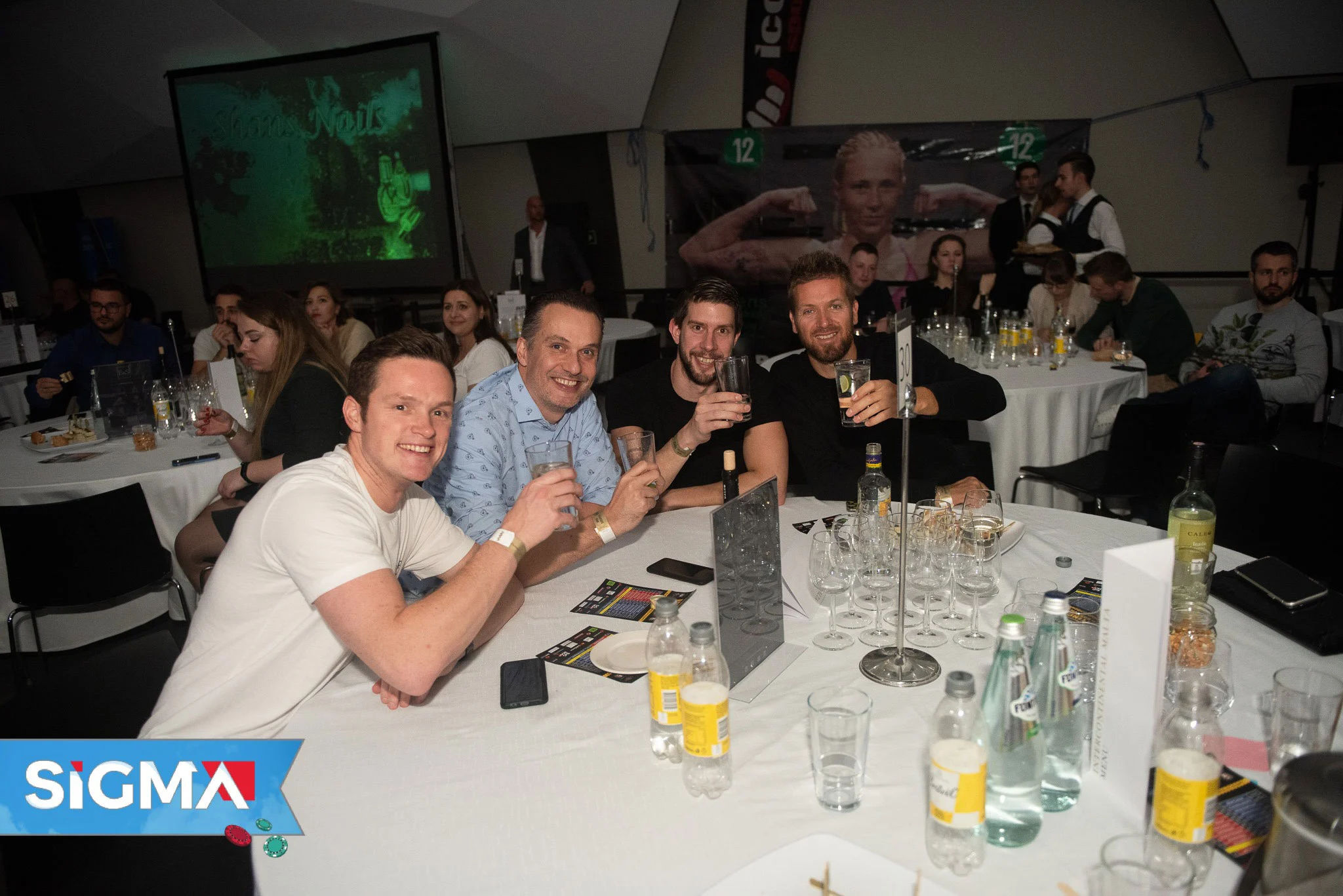 Have you ever been to SiGMA? SiGMA Europe, Africa, Asia, or Americas – which of these four expo shows would you likely book on your diary for 2021, COVID-19 permitting?
I have been to various events in Europe and to the New Jersey Roadshow. I would love to visit an event in Asia in 2021 since I am really interested in many Asian countries.
Tell us a bit about yourself – after all, business is done with people, not just companies! Your hobbies, favourite book, favourite quote, whether you are into Gaming yourself, etc.
In my spare time, I enjoy various sports including cycling, boxing, and running. For me, this is the perfect way to clear my head and to compensate for sitting and looking at a screen all day long. Moreover, this January I became dad of a beautiful girl called ''Tara'' and now it is quite hard to find spare time.
Read more about SiGMA Affiliate Grand Slam here.

SiGMA News:
Hot off the gaming press with up-to-the-minute-global coverage spanning verticals from responsible gambling and eSports to Deep Tech and online gaming, the news portal offers in-depth coverage of the gaming and tech industries. SiGMA News features a consistent and varied output of content, articulating a plethora of diverse voices, ranging from investigative news to interviews with the industry elite and expert-led thought leadership.