Local industry heavyweight appointed as Director of Sales for Africa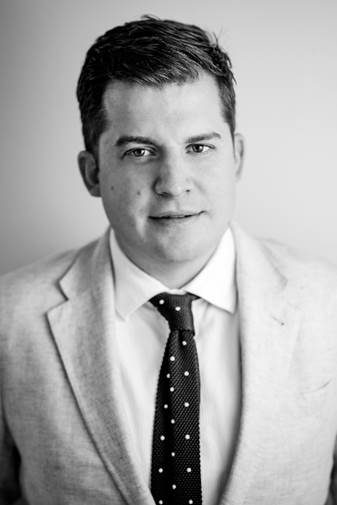 Pronet Gaming has recruited Mark Schmidt as Director of Sales for Africa as it looks to accelerate growth across the region with its fully-customisable sportsbook, casino and omni – channel platform.
Schmidt, who has more than 11 years' experience in the continent's sports betting industry having held senior roles with leading regional B2C and B2B brands, will spearhead business development in the African region as Pronet Gaming look to accelerate their expansion into emerging markets.
Bringing a thorough understanding of the local market requirements and operating conditions, Schmidt joins Pronet Gaming from IMG Arena. In his role as Business Development Manager for MEA there he signed some of the region's top tier names over the last three and a half years.
His CV also includes a stint as Sportsbook Manager for Hollywood Bets, which he held for four years. He was then appointed as Sales Manager for Betradar, playing an incremental role in the company's regional growth.
Having sharpened its focus on emerging markets, Pronet Gaming has significantly extended its reach into Africa in recent months, signing several high-profile deals with major sportsbook and casino brands.
Mark Schmidt said: "Pronet Gaming is quickly making a name for itself across Africa with a local approach to doing business and products that meet the nuanced needs of individual markets. It is an exciting time to join the company as a result and I look forward to being a part of the next phase of its journey.
Bobby Longhurst, Chief Commercial Officer, said: "Given our fast-growing presence in Africa it's fantastic to now have Mark at the helm of our regional expansion to bring in new commercial opportunities.
"Having people on the ground is extremely important in these markets and with his track record of growing businesses in the region I'm confident he'll play an incremental part in our future."
Colin McDonagh, Chief Sales Officer at Pronet Gaming, added: "I am delighted to have Mark as our new Director of Sales for Africa and am in no doubt that he will take us to the next level of success in the region.
"He brings with him a wealth of local industry expertise and has built up a reputable profile over the last 10 years in the industry through his professional, consultative and trustworthy approach to partnerships."
About Affiliate Grand Slam:
Affiliates are gold in the iGaming industry and the SiGMA Affiliate Grand Slam is our own bespoke Affiliate Club that gathers all major, upcoming and affiliate startups within the industry. Being part of the SiGMA Affiliate Grand Slam will ensure that as an affiliate you will automatically qualify and benefit from what we at SiGMA, being the world's largest iGaming festival, can provide you with. It's free to join the SiGMA Affiliate Grand Slam. Affiliates requesting to join will be vetted through a membership application process upon submitting a request to JOIN.