According to business wire, the global gambling market as a whole is "expected to be worth over $565.4 billion by 2022"
In an industry that is booming and shows no time of slowing, the time to invest in a gaming business is now. But where do you start from?
Since the gaming industry is a regulated one, acquiring a licence can be a lengthy process. These are the top five countries to look into before launching your online gaming operations: Here we will discuss the range of benefits of acquiring a gaming licence in our top five ranked countries can bring about.
All countries are given a rating from 1 star to 5 (1 being the lowest, 5 the highest). The overall rating is based on 5 criteria:
Tax advantages each country offers

Safety and player protection

Ease of doing business, which ranks economies from 1 to 190, with first place being the best. A high ranking (a low numerical rank) means that the regulatory environment is conducive to business operation.

Talent pool with potential job candidates

Cost of maintaining a certain standard of living represented through graphs by presenting distribution of expenses (source: Numbeo)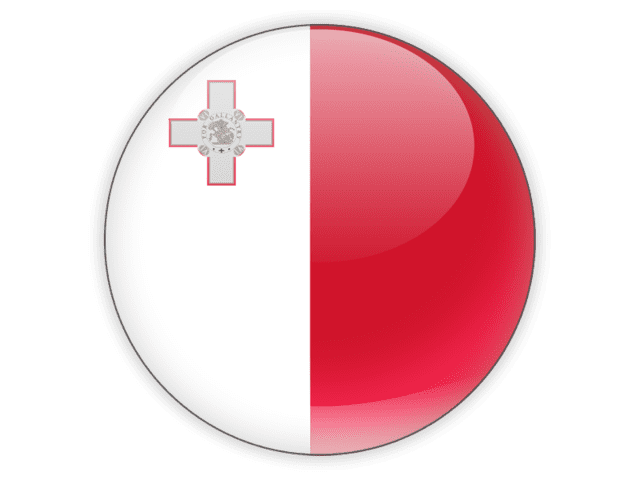 1. Malta:
Malta holds the gold standard of iGaming licensing, this is attributed to the numerous attractive advantages it presents.
Tax Advantages:
The corporate tax rate in Malta is set at 35% although in Malta, there's a tax refund system in place. This system includes a particular scheme called the 6/7ths refund. This scheme results in an effective tax rate of just 5% depending on the circumstances. If companies fulfill certain criteria they can also benefit from a lower corporate tax.
Operators holding a Maltese gambling licence are eligible to access customers in different markets unless these markets are FATF blacklisted.
Safety:
Malta was the first country in Europe to introduce online gambling regulations in 2000 developing a strong legal-framework and strong player protection. Players feel safe and secure betting money on Maltese operational websites as if the operator is not adhering to the regulations presented by the MGA their licence will be revoked immediately.
Ease of doing business:
According to the latest World Bank annual ratings Malta is ranked 88 among 190 economies in the ease of doing business. By the end of 2020, Ease Of Doing Business in Malta is expected to reach 79.04 according to Trading Economics global macro models.
Talent Pool:
Ever since the iGaming boom in Malta, the country has seen an influx of talent and abundance of opportunities for individuals seeking jobs in the industry. According to recent analysis by the CountryProfiler, Malta has nearly 7,000 people employed on full time basis and an additional 3,000-4,000 employed for ancillary work in the gaming sector.
Cost of living in Malta:
In a graph seen on the right by Numbeo, one can note the distribution of expenses. Although rent is attributed the highest expense to someone living on the island, when compared to the United States, Malta averaged a 21.24% lower rent. The estimated cost of living of an average single person in Malta is €1,857 a month.
Overall rating: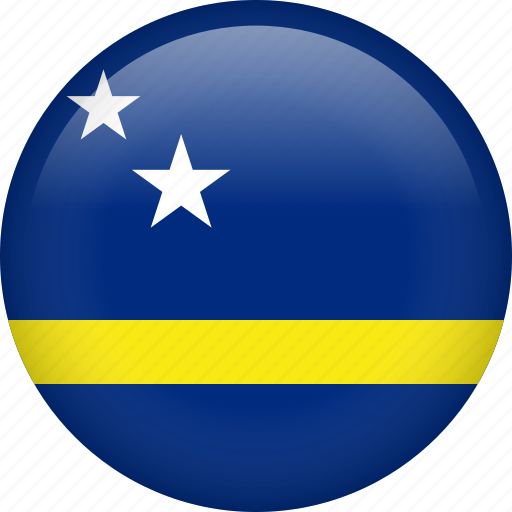 2. Curacao:
Curacao is considered as the perfect jurisdiction for startups. There are currently around 450 gambling operators licenced and operating from within the jurisdictions. The process to get a licence is considered as one of the shortest. It is the most popular jurisdiction for running online gambling business because it has political stability in the country and the license more accessible.
Tax Advantages:
When it comes to tax in Curacao, operators are not liable to pay any tax whatsoever on their revenue. The tax has to be foreign sourced to benefit from this fiscal incentive. The 0% tax rate is by far one of the best tax rates when compared to other jurisdictions.
Safety:
Gaming in Curacao has a responsible agency which is the Curaçao eGaming Commission offering services and licences to some of the most well-known brands in the online casino industry. According to Gambling Scope, Curaco Player protection merits at 8/10. When it comes to assisting players with any queries or complaints they might have, the Curaçao e-Gaming board takes on this role. It is also worth noting that in order to get a licence approved, the operator must go through rigours testing, making it close to impossible for players to feel unsafe betting their money online.
Ease of doing business:
Ease of Doing Business in the Netherlands averaged 30.50 from 2008 until 2019, reaching an all time high of 42 in 2019 and a record low of 25 in 2014. Curacao is a stable and thriving economy.
Talent Pool:
In Curacao, Dutch is the official language, while Papiamentu is the most common. Spanish is also spoken by most Curacaons, and English is widely used making it easy to find talented English speaking individuals who can work with your start-up company. In terms of cost, Curacao is one of the most efficient there is therefore operators can invest a bit more into finding the perfect talent out there.
Cost of Living in Curacao:
Considering the fact that the the average salary after taxes in Curacaois is $1124 and the cost of living in Curacaois $1202, it is quite high. The avrage is 1.63 times more expensive than the world average.
Overall Rating:
3. Kahnawake:
The Kahnawake Mohawk Territory is a First Nations reserve of the Mohawks of Kahnawáke on the south shore of the Saint Lawrence River in Quebec, Canada, across from Montreal. Kahnawake has been licensing and regulating iGaming for the past 11 years and is now one of the leading authorities in the world of iGaming.
Tax Advantages:
Those holding a Kahnawake Gaming License can enjoy 0% gaming tax on all gross gaming revenues. This is a great way for startups to reinvest their revenues into expanding their company. Apart from benefitting from 0% tax, application fees for a Kahnawake betting licence are also some of the lowest around.
Safety:
In Kahnawake, holding a gambling licence implies responsible and fair gaming practices, easing player's minds that the entity is safe. The Regulator takes the complaints of users very seriously and those who violate rules face immediate suspension. The commission has gone to measures where licences have been cancelled following investigation allegations. This has resulted in high-level of player protection for both players and business partners.
Ease of doing business:
Canada as a whole ranks 23 on the ease of doing business scale. And the territory of Khawanke is very well knowns with upcoming start-ups with more than 250 gaming sites licensed within the territory.
Talent Pool:
For operators looking to open up their business in the country, strong local talent pool is what makes the Kahnawake gaming license a popular choice for gambling companies.
Cost of living in Kahnawake:
A single person monthly costs: 827$ (1,070C$) without rent. Cost of living index in Montreal is 32.45% lower than in New York. Cost of living in Kahnawake is 3% higher than Quebec.
Overall Rating:
4. Isle of Man:
After Malta, Isle of Man legislated iGaming in Europe in 2001. Isle of man has a sterling international reputation. The Isle is on the OECD White List and is a member of the World Trade Organisation.
Tax Advantages:
The corporate tax rate in Isle of Man is at 0%. Authorities have defined a tax to be paid by all gaming companies and it is between 0.1% to 1.5% of the gross gaming yield. When it comes to licences, gaming companies may opt for the possibility of a full licence.
Prominent Isle of Man-based services provider Affinity Group says it has recently seen a huge increase from POGOs considering moving their operations from the Philippines due to a recent tax hike on licences.
Safety:
Isle of Man's regulator, GSC, is fully operational and pays attentive detail in supervising the regulated gambling sector. In 2001, Isle of Man had the first jurisdiction in the world to introduce legislations fully designed to benefit gambling firms and fully protect its customers. GSC is known for enforcing High standards and making sure operators play by the rules. The fact that the Isle is on the OECD White List further boosts its image as a prime jurisdiction for online gambling.
Ease of doing business:
The latest ease of doing business index reported online for Isle of man was in 2016 where the Isle ranked at 32.67%. Opening a business bank account on the Isle of Man represents the biggest challenge for small businesses.
Talent pool:
A report published by Startup Manufactory Ltd suggested that small businesses are not able to compete with corporates in the labor market as a small pool of talent is resulting in high wages. The report also noted a shortage of skills and a low level of unemployment as one of the key issues in Isle of Man.
Cost of living in Isle of Man:
Isle Of Man's Cost of Living is 11.64% higher than in Malta although rent in Isle Of Man is, on average, 8.95% lower than in Malta. The cost of living of an average single person in Isle of man is €1785.
Overall Rating:
5. Panama:
Panama began licensing and regulating online gaming in 2002 when it adopted Resolution No. 65. The Gaming Control Board issues seven-year licences to online gaming operators, and it doesn't restrict the types of betting that can be offered.
Tax Advantages:
In panama, gaming companies can enjoy complete tax exemption. Gaming operators, operating in Panama, can operate with a with a zero-rate of tax payable on outside revenue. Therefore, if you are operating a gaming company from Panama, you will not be required to pay taxes of revenue received from outside the country.
Safety:
In Panama, the Junta de Control de Juegos (Gaming Control Board) is responsible for issuing licences and monitoring the operations of all licensed gambling sites. Panama's smaller licensing jurisdictions for online gambling, is not the best when it comes to assuring player safety. Based on past events, the Gaming Control Board still lists UltimateBet.com as an active licensee. Ultimate Bet, collapsed several years ago after suffering from a major cheating scandal perpetrated by employees of the site in 2011.
Ease of Doing business:
According to the World Bank collection of development indicators, compiled from officially recognised sources, Panama's ease of doing business index was reported at 86 in 2019. This

regulatory environment is conducive to business operation as it ranks in the top 190 countries.
Talent Pool:
With the constant growth of the economy, Panama looks to lure more young professionals and entrepreneurs to build businesses that will create more job opportunities for its citizens. Panama also has new immigration visas, making it easier easier for expats to find work opportunities in Panama. The usual salary range for a skilled worker is between $800 – $2000 per month. Unemployment is relatively low there.
Cost of Living in Panama:
Cost of living in Panama is 24.79% lower than in United States. Panama's cost of living ranked 312th out of 586 cities in the world. A single person monthly costs averages at around 747.39$ without rent.
Overall Rating:
Liaising with foreign licensing authorities can be challenging and time-consuming but hopefully this article has helped clear some questions to where the perfect country for offshore operations might be. Which country do you think has the most potential to thrive as an iGaming capital? VOTE BELOW!
Block Issue 5 is out:
The Block is a bi-annual publication which illuminates the cutting-edge sectors of AI, blockchain, crypto and emerging tech, with a print run of 5000 delivered to leading brands across the global industry. View our latest issue of the Block below.