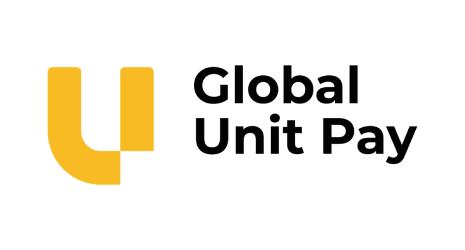 payment methods:
Visa/Mastercard
Prepaid Cards and Vouchers
Direct Bank
Crypto
payment services:
Payment facilitator
Multi-currency processing
Retail
About Global Unit Pay
Global Unit Pay is an innovative blockchain-based platform that provides extra features and serves as a guide through the economic landscape. Namely, it offers the most comprehensive and technologically advanced collection of services for B2B, B2C, and C2C financial transactions and enables simple online commerce to be conducted around the globe. Global Unit Pay (GUP-CH AG) is registered with the Swiss Companies Register. It's located in Zürich and is a recognized SO-FIT member company (Organisme de Surveillance pour Intermédiaires Financiers & Trustees). SO-FIT is a supervisory body recognized by the Swiss Financial Market Supervisory Authority (FINMA) to administer regulations relating to the Swiss Federal Anti-Money Laundering Act (AMLA). Therefore, concerns about Global Unit Pay regulations should be directed to SO-FIT. In order to set up an account, users need to verify their identity and provide the necessary documentation. There's no sign-up fee, and there are no recurring costs. After successfully verifying the user's identification, the user will immediately be granted authorization to use Global Unit Pay's functionalities.
What Does Global Unit Pay Offer?
Every Global Unit Pay transaction is routed via Cryptounit Blockchain, UnitEx crypto exchange, and Quantum Clearance crypto-fiat gateway. Therefore, payments made through Global Unit Pay are classified as cryptocurrency purchases, which differentiates Global Unit Pay's scheme from other crypto payment methods. When customers send funds to the bank, they are split into two categories: crypto and fiat currencies.
The Global Investment Portfolio CryptoUnit includes:
The Global Unit Pay payment system
The UnitEx crypto exchange
The Quantum crypto-fiat gateway
The Cryptounit blockchain
All of the businesses mentioned above are managed by Global Unit Pay.
Every person in possession of security tokens WCRU (WorldCRU) is considered co-owner of a portfolio, which now consists of more than 60 financial products originating from various sub-sectors of the investment market with an estimated value of over $11.6 billion.