The last dice has rolled, the final hand has been dealt – it's a wrap! As the sun sets on the inaugural SiGMA Americas and BiS in Brazil, we bid farewell to a show-stopping gathering of the most influential figures in the realm of gambling and iGaming. Here are the highlights.
Adding São Paulo to SiGMA's international portfolio
The much-anticipated event kicked off in grand style, as the visionary minds behind SiGMA and BiS took centre stage. Eman Pulis, the Founder and CEO of SiGMA Group, joined forces with the Co-Founders of BiS, Alessandro Valente and Carlos Cardamas, to inaugurate the stage. Their united presence set the tone for what would be an unforgettable conference.
We couldn't be happier with this partnership. We anticipate a bright future for this conference in São Paulo. Alessandro Valente and Carlos Cardama have been pivotal in making this conference become a reality. – Eman Pulis, SiGMA Group Founder and CEO
Pulis shared his delight at this pivotal moment in the organisation's expansion. SiGMA has transcended its origins in the Mediterranean archipelago of Malta, venturing into uncharted territories to host prestigious events across the globe. This year alone, the SiGMA train has graced Dubai and Nairobi. It continues full-steam-ahead towards Manila, Limassol, and Malta in July, September and November respectively.
The energy pulsating through São Paulo served as a testament to the immense passion and potential within the region. Pulis underscored the achievement of reaching full capacity in attendance – a testament to the industry's strength and its ability to unite professionals and visionaries under one roof.
By simply taking a stroll around the venue, you will realise that this is more than just a local or regional event. – Eman Pulis

Founder of SiGMA Group Eman Pulis, pictured with the Co-founders of BiS.
Celebrating culture, genius and other industry highlights
Immersed in an atmosphere of excellence, the Summit unveiled two distinct award galas, shining a spotlight on the exceptional accomplishments of the industry's luminaries.
SiGMA Americas Awards
Launching the SiGMA Americas Awards, the inaugural ceremony unfolded on the 15th of June at the enchanting Casa Bisutti in São Paulo, Brazil. A symphony of samba beats set the stage for an evening brimming with surprise victories. Smartsoft Gaming generously sponsored the event, ensuring a night of unrivalled entertainment. Guiding the festivities with finesse were the charismatic hosts, Elisa Martinotti and Mark Borg, representing SiGMA.
Among the prestigious accolades, a special honour was bestowed upon the Brazilian Institute of Responsible Gaming (IBJR) for their Outstanding Contribution to Responsible Gaming. This commendation holds profound significance as Brazil charts its course towards a new regulatory landscape for online gaming, heralding a transformative era for the burgeoning LatAm gaming and sports betting industry.
As an integral part of the night's tradition, the esteemed SiGMA Foundation ambassador, Rick Goddard, took the stage, igniting a fervent atmosphere during the captivating auction. Spirited bidding wars ensued, punctuated by heartfelt speeches, as the collective generosity of the attendees swelled. When the final gavel struck, the SiGMA Foundation's Art Auction had raised an awe-inspiring total of €11,400, dedicated to supporting the foundation's benevolent endeavours.
Brazilian iGaming Summit (BiS) Awards
On that very same night, amid an air of exclusivity and anticipation, the Brazilian iGaming Summit (BiS) awards took centre stage.
The lavish setting of Dasian São Paulo provided the perfect backdrop for this monumental event, coinciding with the much-awaited BiS official cocktail party. Esteemed companies and industry professionals, whose incredible contributions left an indelible mark on Brazil's thriving iGaming sector in 2022, were honoured with well-deserved recognition.
Betano emerged as the biggest winner, claiming two prestigious prizes: the coveted Sponsor of the Year and the title of Best Sports Betting Operator. Their outstanding achievements truly set them apart in this year's competition.
EBAC's Director Ricardo Magri's outstanding achievements earned him the highly esteemed Highlighted Professional Award. Alongside this prestigious honour, an array of five esteemed Honor awards illuminated the atmosphere, symbolising the exceptional talent and dedication within the industry.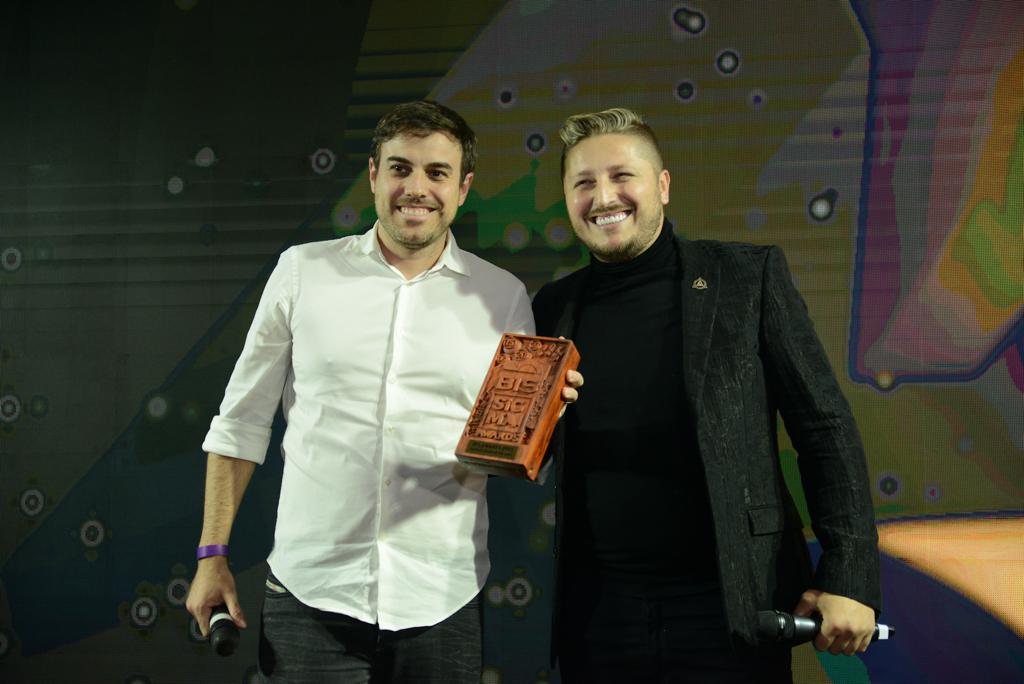 Malta's Ambassador to Brazil applauds SiGMA Americas Summit
Malta's Ambassador to Brazil John Aquilina expressed his enthusiasm for the successful SiGMA Americas Summit held in São Paulo, highlighting its pivotal role in fostering stronger connections between the two countries.
This is a fantastic event. I'm just so thrilled to be here. So delightful to see that such a substantial Malta-based company like SiGMA is now making a huge impact here in Brazil. As a new ambassador here, setting up the Embassy for Malta, it's a great delight to know that we've now got Brazil interested in Malta – And what better way to start than with a fantastic conference like this? – His Excellency John Aquilina
This endorsement aligns with Malta's ongoing efforts to strengthen its diplomatic presence in Latin America, which began over a year ago with the establishment of an embassy in Brasilia, Brazil.
Highlights from the SiGMA/BiS Conference and Expo Floor
The expo floor showcased a thoughtfully curated collection of cutting-edge products and solutions that dominate the market. Delegates had the unique opportunity to explore the global landscape of the industry and focus on specific niche areas within the sector. This dynamic and energetic exposition provided a direct connection to some of the industry's top brands, making it an ideal platform for networking and increasing brand exposure.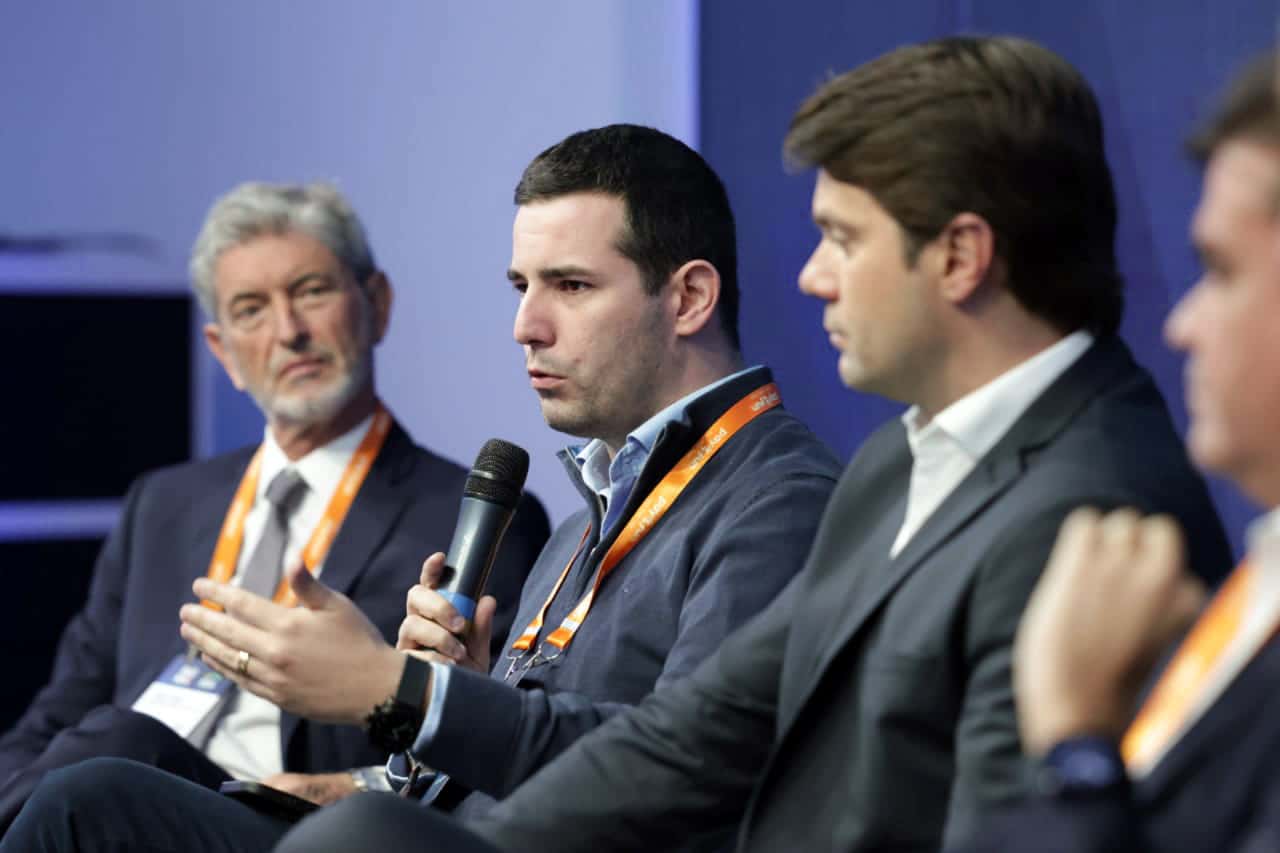 Moreover, SiGMA Conferences have successfully attracted policymakers, influencers, thought-leaders, and high-level executives from the gaming and affiliation space worldwide, fostering valuable connections with our audience. From engaging panel discussions on regulation and innovation to enlightening keynotes centred around niche concepts like integrating culture into business models, insightful content always takes centre stage.
During the first day, a panel of esteemed industry experts gathered to discuss iGaming and regulation in Brazil. Among them, Raphael Ayub, Rio Grande do Sul's Deputy Secretary of Innovation, Science, and Technology and a veteran in the field, underscored the economic advantages of legalising and regulating the iGaming industry in the country.
The approval of this legislation is not just a far-fetched dream for the gaming industry. It will create significant employment opportunities and give a boost to the economy. Estimates suggest that legalising the industry will generate around five thousand direct jobs in Brazil. The market, currently valued at approximately seven million reais annually, has the potential to double within two years of regulation. – Raphael Ayub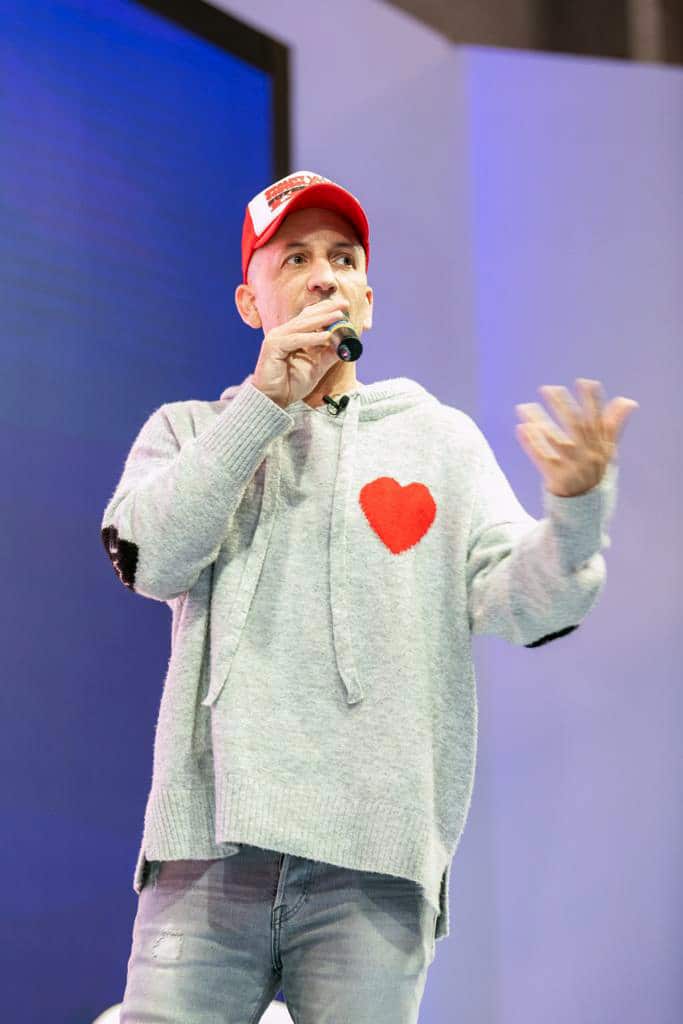 In another panel, stakeholders came together to collectively strive for a future where responsible gaming in Brazil is not merely a concept but a concrete reality. By embracing responsible gambling practices, Brazil can foster a thriving industry while prioritising the well-being of its citizens. Ricardo Magri emphasised the need for change and closer scrutiny within the industry. He stressed the importance of implementing responsible gambling programs within organisations and cultivating a culture of responsible behaviour among employees.
When we talk about responsible gaming, we are not just talking about the individual gambler. It encompasses a broader perspective where athletes, matches, and every aspect of the industry are crucial. Responsible gambling involves considering all stakeholders and upholding sports integrity. – Ricardo Magri
Clinton Sparks, a successful entrepreneur with extensive experience in the entertainment industry, shared his profound insights on building an authentic audience and standing out in a competitive market.
Companies are not simply selling products or services; they are selling an emotional experience. By comprehending and fulfilling the emotional desires of our audience, we can successfully sell anything to anyone. – Clinton Sparks
Creating value with Ikigai Ventures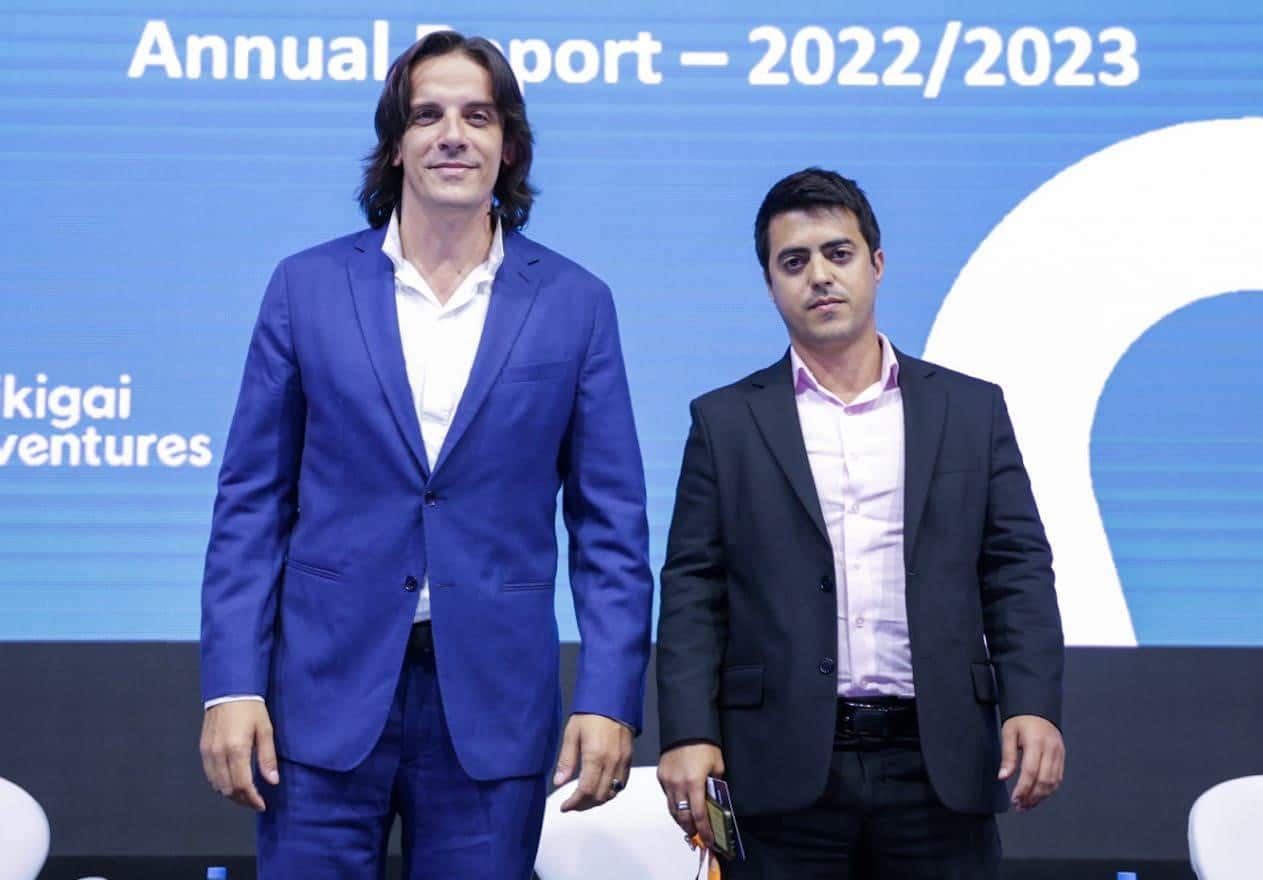 During the conference, Ikigai Ventures, a venture capital firm, unveiled its year-end results.
In his keynote address, Founder and CEO Eman Pulis highlighted the firm's impressive track record in creating value. Pulis shared that Ikigai's strategic plan involves acquiring four startup projects within a span of four years. The selection process focuses on factors such as market share, potential, M&A track record, and technological advantage.
Our mission is to incubate projects from the ground up. And what we mean by incubating is that we look for the rock stars of the industry. We approach them and offer them the opportunity to become owners of the business. – Eman Pulis, Ikigai and SiGMA Group Founder and CEO
Start-up Pitch Winner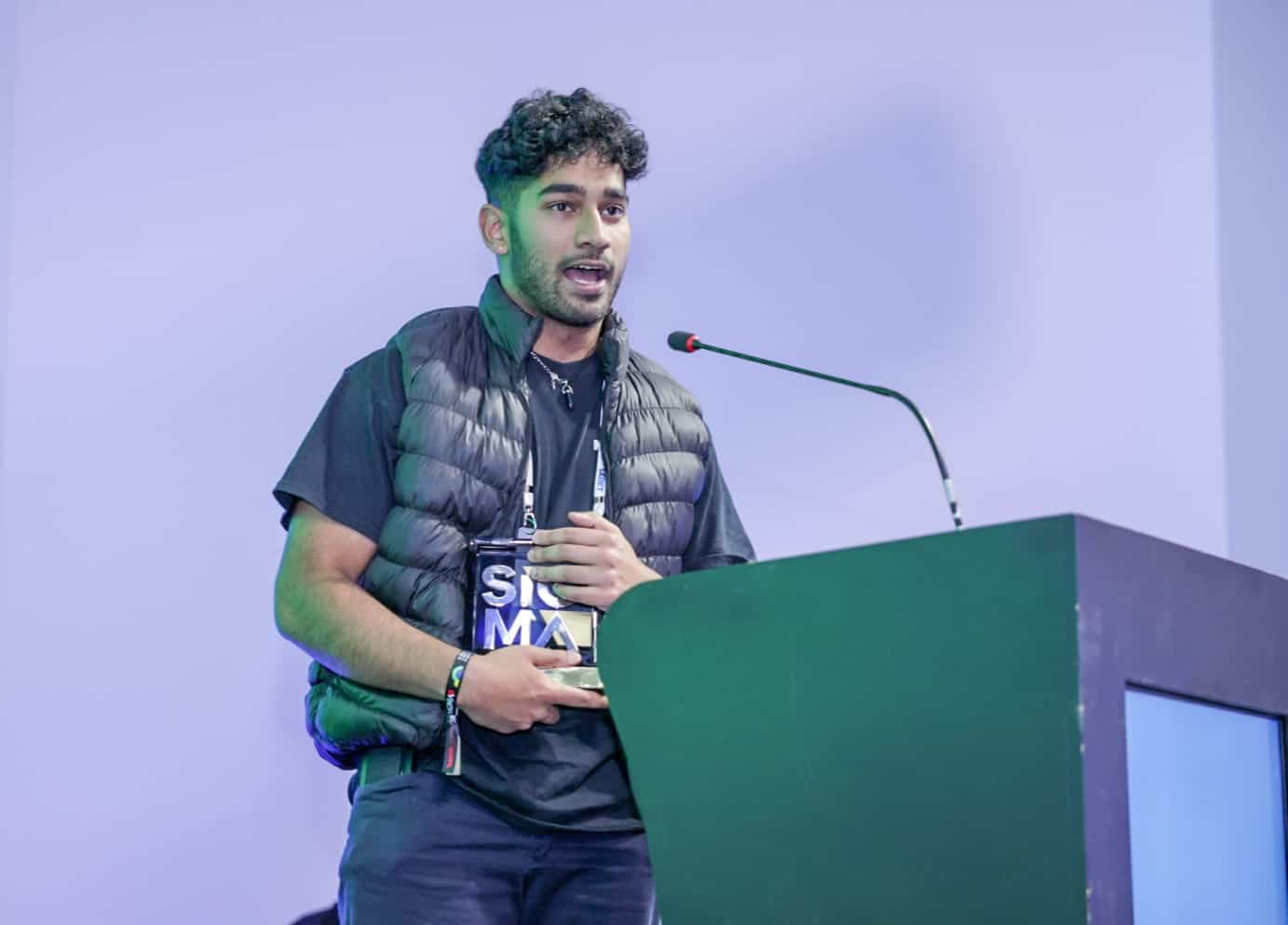 Movement Labs emerged victorious as the champion of the first-ever SiGMA Americas Pitch competition. Taking place on the 15th of June in São Paulo, Brazil, the event was presided over by a panel of highly respected industry experts.
Ten promising start-ups stepped onto the stage to present their groundbreaking ideas, but it was Movement Labs that clinched the prestigious SiGMA accolade.
Movement is a framework that facilitates the development and utilisation of Move blockchain infrastructure in any decentralised setting. By bringing cutting-edge technologies directly to users, projects, and blockchains, Movement Labs offers an innovative solution to the industry.
We're building the world's fastest and most customisable blockchain design for retail and institutional markets, whether it's gaming, gambling, or DeFi – we're changing the world. SiGMA was a great event to showcase what we do. It was incredible to meet people from different institutions, and the venue was amazing – really cool to be here. – Rushikesh Manche, Movement Labs Co-Founder.
Beyond the realm of business
Besides ample opportunities to engage in business, the summit showcased a vibrant fusion of entertainment and networking. From Clinton Sparks igniting the dance floor during the summit's official party to the traditional cultural tour, delegates were treated to a delightful array of engaging activities that extended well beyond the confines of conference rooms.
While forging meaningful connections during networking drinks and vibrant dinners, attendees were also invited to embark on an exhilarating ecotour, exploring the scenic wonders of São Paulo and immersing themselves in the local culture. These outings provided the perfect opportunity for delegates to connect on a more personal level, fostering camaraderie and strengthening bonds that transcend the professional sphere.
Furthermore, Centurion-FC, in partnership with SiGMA Group, once again delivered a remarkable display of MMA talent. With their participation in the event in Brazil, meticulous planning and organization went into ensuring a successful night.
From the captivating sight of fighters escorted to the cage by Roman Centurion Soldiers to the raw power and intense emotions witnessed in the ring, Centurion FC presented the diverse aspects of this exhilarating sport as an integral part of the event. The evening featured numerous esteemed athletes from the scene who captivated the audience with their exceptional performances.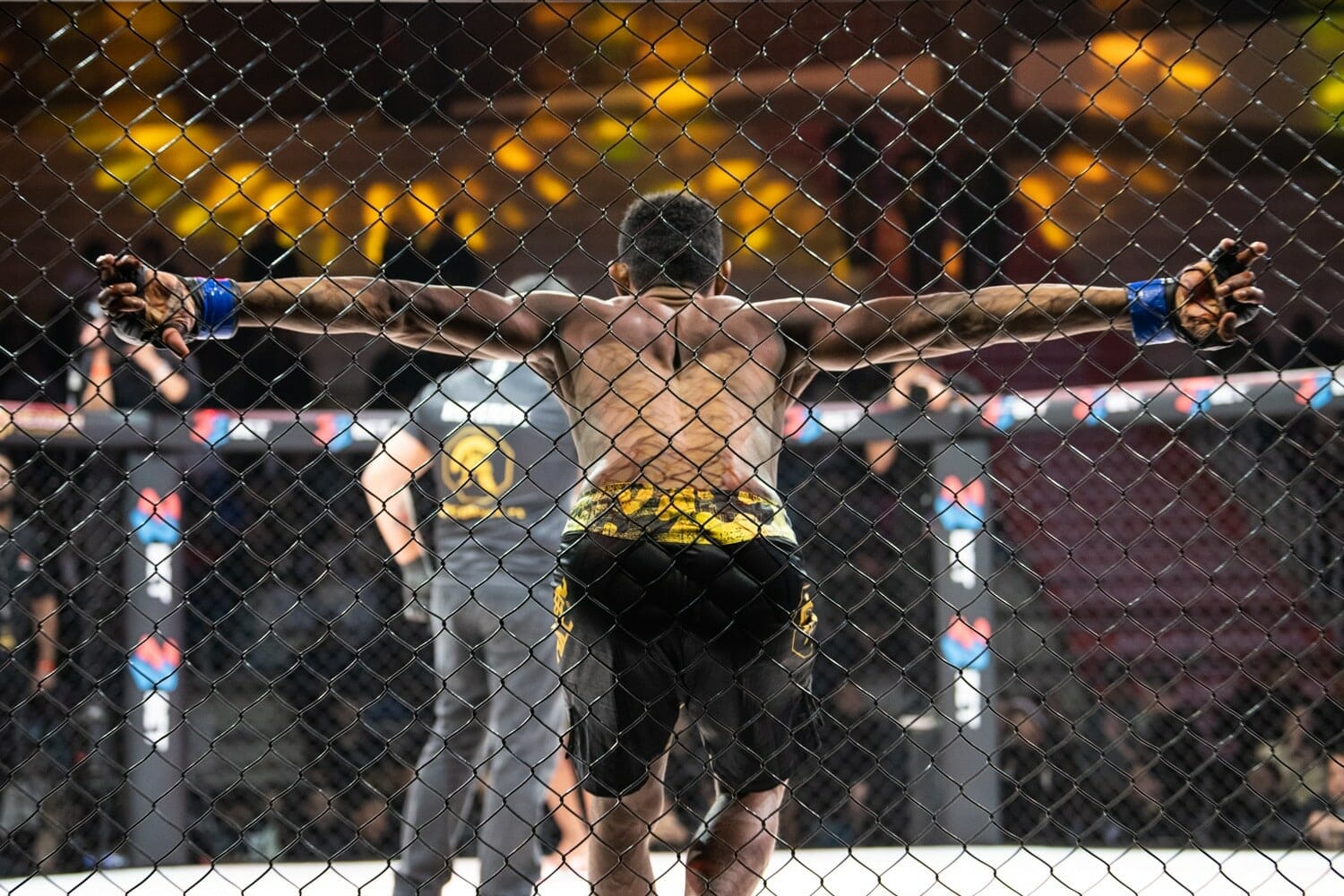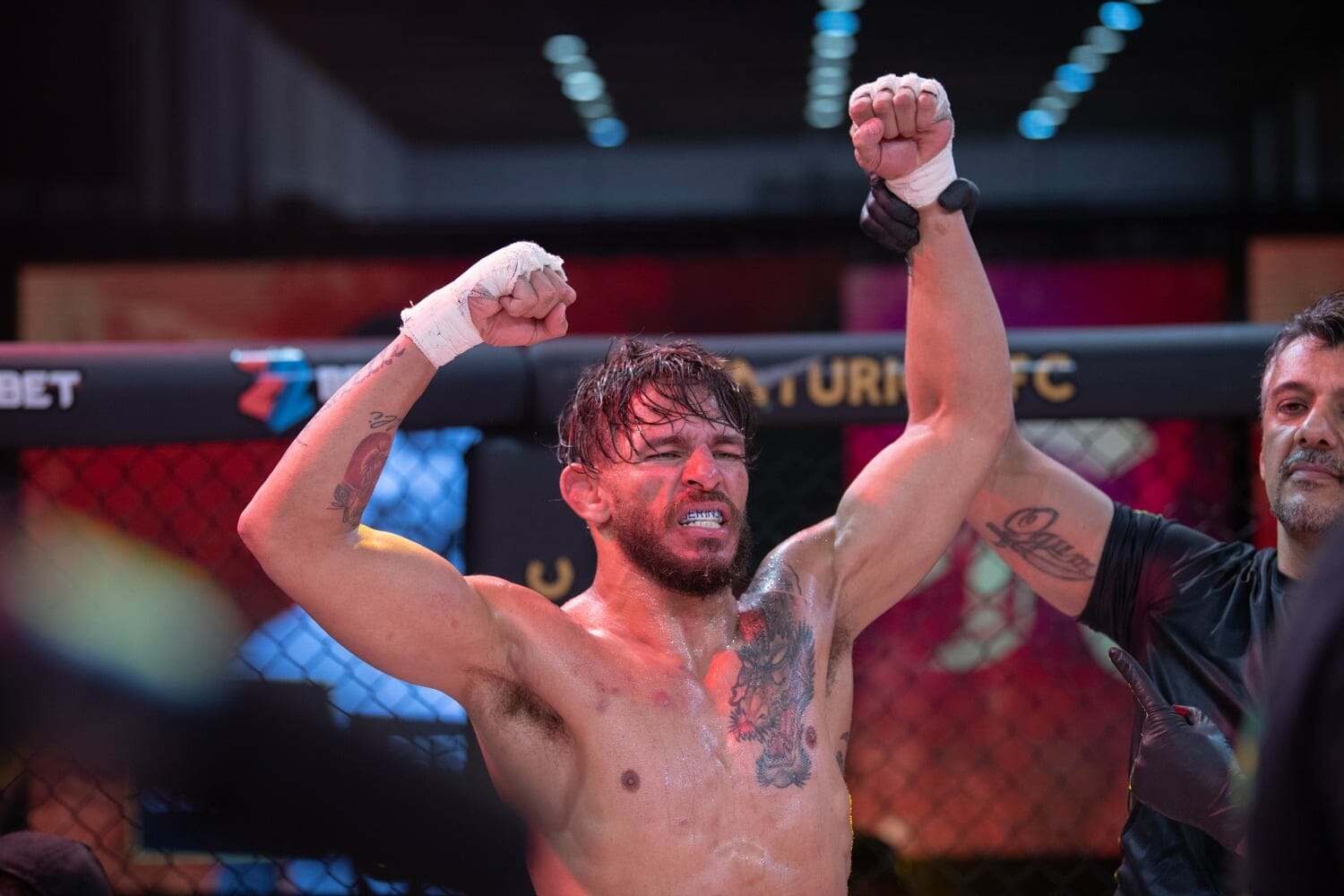 Join in on SiGMA Group's next adventure to the Philippines
As the inaugural SiGMA Americas and BiS Summit in São Paulo, Brazil concludes with resounding success, the journey into the captivating world of iGaming continues with the highly anticipated SiGMA Asia Summit.
Set your sights on Manila this July as we invite you to immerse yourself in a PAGCOR-endorsed event that promises an extraordinary exploration of the Asian and Philippine gaming markets. Prepare for an exhilarating experience as we delve into in-depth discussions on gaming regulation, industry trends, and the boundless possibilities that lie ahead.