The paradigm shift from retail to iGaming in Africa is fast gathering momentum. What does
this entail?
By John Bamidele
The paradigm shift from retail to iGaming in Africa is like a moving train. It will be foolhardy trying to stop a moving train because the individual or object will be totally destroyed. Reason is; a moving train is fast and furious. Failure to move with the tide might result in catastrophe.
Don't ask me why? Africa has been likened to a roving rhino, but is the continent truly directionless? The African Continental Free Trade Area (AFCFTA) came into being to create a single continent-wide market for goods and services and to promote the movement of capital and natural persons. AFCTA agreement will create the largest free trade area in the world measured by the number of countries participating. The pact connects 1.3 billion across 54 countries with a combined gross domestic product (GDP) valued at US$3.4 trillion.
Just like the European Union, AFCTA has the potential to put in place mechanisms to address many of the non-tariff challenges frustrating intra-Africa trade. The potential dynamic benefits of AFCTA are particularly important. Larger integrated markets may well be more attractive to investors and along with new investment could come new technologies and learning that could boost productive capacity. The rest of the world has moved from analogue to digital; however, Africa is late to join in the revolution. The slow pace of development though worrisome, is finally gathering momentum and if you look and listen carefully, you will see and hear.
Presently, land-based is king in Africa's gaming market because it controls a huge chunk of the industry. Infrastructural deficiency is the reason adduced for sub-Saharan Africa's inability to go full digital. iGaming revenue in Africa is put at US$18 billion dollars which represent half of the continent's annual revenue and investments in Africa's iGaming sector have not waned despite COVID-19 pandemic. Africa's positive investment outlook is spurred by the growth of the economies of different countries and the regions that make up sub-Saharan Africa. United Nations Conference on Trade and Development reveals that $46 billion worth of Foreign Direct Investment (FDI) flowed into sub-Saharan Africa in 2018 representing an 11 percent increase compared to 2017 while Egypt ranks the leading investments destination in Africa and East Africa the leading investments destination in the African region. Therefore, the creation of AFCTA which will create the largest free trade zone in the world is a step in the right direction and also shows that Africa is not without direction after all.
The GSMA report released recently is another factor that will facilitate exponential growth in the iGaming sector in Africa. Despite COVID-19 pandemic, mobile operators plan to invest US$53 billion in infrastructure between now and 2025. Availability and adoption of smartphones made possible by a finance model which allows low-income earners to pay on installment basis made smartphones the leading choice in the continent. With 45 percent of African's total population presently connected to smartphone and a projected half a billion by 2021, the continent is sure to migrate to iGaming very soon. Mobile data consumption will increase to 7.1 GB per person by 2025 according to the report. Growing smart phone adoption as well as increase availability of affordable high-speed services is expected to drive the growth of internet penetration.
Interest in online gambling in Africa will be best explained through demographics according to the latest iGB Africa iGaming report. Data obtained through The Economist posits that Africa's population is growing more than twice as fast as those of Asia and Latin America. By 2050, Nigeria will overtake the United States to become the third most populous in the world with more than 400 million inhabitants. While GDP is growing by 5-6 percent across sub-Saharan African despite the poverty rate, an emerging middle class in Africa is building up.
The report further revealed that many African countries are now opening up to online gambling which previously focused on retail betting and lottery gaming. This leap was made possible by mobile payment and telecommunication with a rapidly changing regulatory framework with up to a dozen regulated markets already set for business. Alessandro Fried, the founder of betting and gaming supplier BtoBet which was recently acquired by Aspire Global believes online gaming in Africa will continue to experience tremendous growth. "While the African gambling market is dominated by retail outlets for a long time, the number of connected users is continuously growing", he revealed. He went further by saying "although local population still lag behind in access to financial institutions, mobile payment gateways are very popular among the locals. All in all, these different aspects provide an encouraging context for operators and service providers to expand in the local online gaming industry".
Political instability is a major worry for most foreign investors because Africa is usually seen as a volatile environment and this was echoed by Dave McDowell, Chief Executive and founder of FSB Technology. In his words "I think the economic story of Africa is going to be amazing over the next decade, provided politics and pandemics don't get in the way". Truly the continent has witnessed a lot of insecurity, civil wars, massive corruption and bad leadership in the past two decades leading to slow rate of infrastructural development. He added "infrastructure improvements, international investments, expanding middle classes, mobile banking are all signs in the thesis that the continent is at the tipping point where economic growth will overpower corruption and political instability". Today, most African countries are democratic, with their citizens free to choose their leader. At least they now have the power to change whosoever is ruling them. Democratic institutions are being strengthened and coup is no longer fashionable in the continent. The coup which took place in Mali this year was widely condemned both within Africa and outside. Unlike before, the military government in Mali was ostracized, widely condemned by Organization of Africa Unity and Heads of States and Governments of African countries.
H2 Gambling Capital, a research company reveals African gross gaming revenue (GGR) will grow at above the global rate between now and 2025. According to the report, Africa will account for a mere 1 percent of global GGR in 2020 while global CAGR GGR growth between 2019 and 2025 is predicted to be 2.1 percent, predicting that the growth in Africa will be 5.4 percent in the years predicted.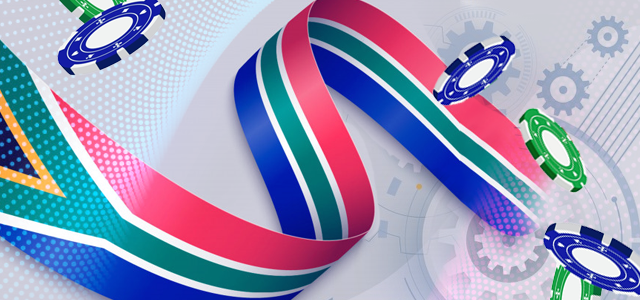 South Africa's dominance of the gambling industry in sub-Saharan Africa is evident as it contributes 48 percent of the total, surprisingly followed by Morocco, Nigeria and Kenya in that succession. For those looking at offshore investment in Africa, the need for proper understanding of the continent is needed. Investors need to look at sub-Saharan Africa on a country-by-country basis and not to treat the continent as one. "It is a continent with 54 countries with many more different traditions, betting behaviors and habits" echoed Hmayak Arakelyan, senior sales manager at Digitain.
Murray Spark, senior director at Opera Gaming in her submission espouses the mistake made by many foreign investors who launch a one-size-fits product for the whole continent. In her words "the mistake made by many operators when assessing the African market opportunity is to assume each market country or region is similar and launch a one-size- fits-all product" she emphasized. No single product can fit into the gambling markets in Africa. Before launching any product in any part of the continent, extensive research has to be conducted on the betting behavior of such an area, know which kind of product can fit into such a place, how to market and communicate such to players. Little Knowledge or complete lack of the history of the region, its political and economic climate, business ethic as well as its people has led to many investors losing their investments.
Regulation is a major setback in Africa when thinking or planning an offshore investment. Africa's regulatory framework is clumsy and weak but regulation across the region has improved significantly in the past three years. The iGB Africa iGaming report clearly provides a detailed account of Africa's regulatory landscape. The report states that 11 out of 54 African countries specifically regulate online gambling according to data received from VIXIO Gambling Compliance. Africa is playing a catch-up when it comes to the regulation of online gambling according to the report. Though prohibitions are rare with only five countries explicitly banning online gambling in Sub-Saharan Africa, there are however existing regulations on land-based gambling either at the national or regional levels.
To get the regulatory framework right, operators need to get into the mix according to Alessandro Fried. Fried whose company works with a lot of operators in the region opines," Operators have a key role in this process and it is encouraging that local regulatory bodies delve into fruitful discussions with operators to determine the best possible regulatory outcome that proves to be a safeguard for all parties involved". Dialogue is truly important if genuine reforms are to be made in Africa gambling markets. Weak regulation will deprive the continent of the much desired foreign direct investment it craves for.
Gaming Regulators Africa Forum (GRAF) a body formed by regulators in Africa which has 13 of the biggest gaming jurisdictions is at the forefront of entrenching regulatory best practice in Africa. Among its mission is to increase efficiencies in gambling regulation through the adoption of minimum norms among the member states. The report says virtually all the regulators in Africa are eager to accept international best practice, and adapt it most effectively to their respective jurisdictions.
Words by
John Bamidele
, founder of
gbc.ng
, a leading digital news portal on gaming in Africa. Well versed and experienced in Africa gaming, John has been a journalist for two decades working in Print and electronic media, writing on Sport, Marketing, Marketing Communication, Tourism and Politics.
About SiGMA Europe Virtual Expo:
SiGMA Group is excited to announce the launch of their November event, SiGMA Europe Virtual Expo. The online event, which runs from the 24th to 25th, will focus on the European gaming and tech marketplace.
For more information about how to sponsor this event please contact Hamza and to explore speaking opportunities get in touch with Jeremy. To register for the expo click here.