Results are out; Joe Biden, flag bearer of the Democratic Party, has been declared winner of the 2020 US Presidential election
The 2020 presidential election in the United States has taken place and Joe Biden, flag bearer of the Democratic Party, has been declared the winner. He polled over 75 million as against the incumbent Donald John Trump who got over 70 million votes. Although President Trump and his supporters have refused to accept defeat claiming he won the election by a lot but players and the betting industry worldwide would remember the election for a long time.
Despite the fact that political betting is not offered at any legal or regulated sportsbook in the United States of America, but elsewhere the odds swung wildly between President Trump and Joe Biden as bettors tried to stay a step ahead of prognosticators. Gambling on political races is highly popular for gambling brands whose operations extend beyond Europe. In Britain for instance, there is a thriving market as bettors look to make money on who wins an election especially the one of this magnitude.
The turnout at this election is unprecedented in the political history of the United States for many reasons and while voters were glued to their television sets and political sites, some were paying more attention to something else. The betting odds. The Supreme Court judgment of 28 May 2018 which allow legal sport bets in United States (Paspal ruling)) struck down a long-standing federal ban that prohibited the activity anywhere but Nevada.
Right now, sport betting is legal and operational in 19 states but you still can't place a bet on political activities. Another three states, Virginia, North Carolina and Tennessee have also passed bills legalizing it this year, but are not yet operational. Oddsmakers and Sportbook operators hope for changes in the coming years as betting on politics would be a big deal.
Bookmakers in places like Britain had predicted a win for Joe Biden with 66 percent chance. Bettors and bookmakers on the other hand, were more bullish on Trump's chances with sites like Fivethirtyeight.com giving Biden an 89 percent chance of winning and also The Economist predicting a 97 percent before Election Day.
The United States presidential election was a boom for bookmakers as more than US$1 billion had been bet on the winner around the world before the 3 of November. This is double the amount in 2016 when Donald Trump upset the odds and polls to beat Hilary Clinton.
The 2020 US election broke records as the biggest political betting event of all time. A $5 million bet on Donald Trump revealed that someone smashed the record for the most money ever staked on a political outcome in a single bet. Although the identity of the mystery bettor is unknown, he would have won $15 million if Donald Trump had won the election.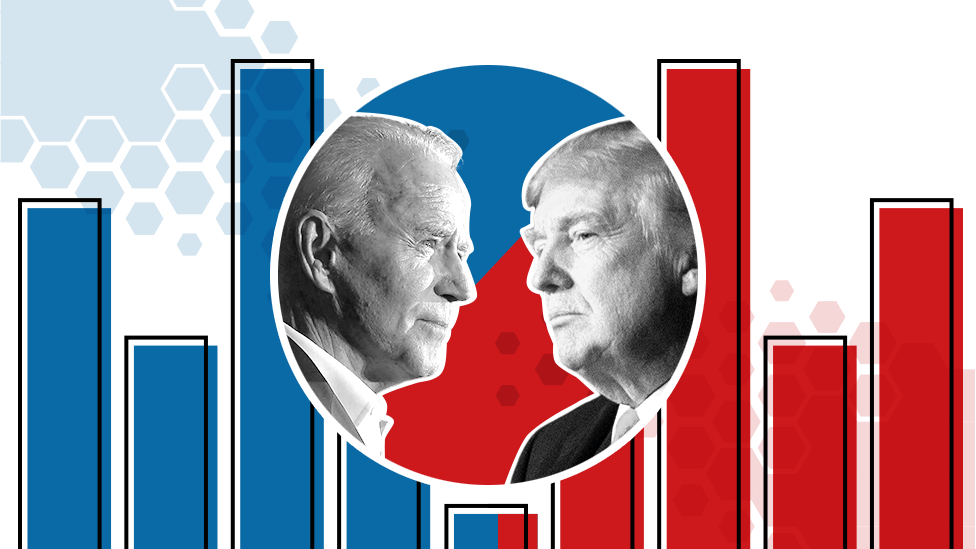 In a similar development, Betfair, a gambling brand reveals that a customer placed $1.3 million bet on Joe Biden and won $2 million. In the United States, political betting is illegal because it could undermine the integrity of the election, however United Kingdom and Australia allow punters to bet on elections. The $1 billion figure puts the election on the same level as the amount punters put on English Premier League matches. It has been proven that betting markets usually are more accurate predictors because bettors are not likely to vote against their own vested interests.
All over the world, Punters have placed more bet on Biden winning the election as against Trump. Smarkets the British betting exchange predicted a 65 percent chance of winning for Democrat while Trump is just 34 percent. Even offshore sportbook which takes bets from voting American citizens favors Biden at -700 favorite to Trump's+500. This implies a probability of 87 percent Biden win, although the polls and betting markets failed to predict a Trump victory in 2016. Predictit a betting exchange which limits wagering to $850 says the United States presidential election has set a new record for the most shares bought and sold.
As of 19 October, Predictit announced that millions of transactions have been facilitated and the contracts for Joe Biden and Donald Trump have reached the limit for the allowable number of traders. Predictit projects a 63 percent chance of Biden becoming Commander-in-Chief. Betfair, says more than 271 pounds ($350 million) and still counting was wagered on the US presidential election on its platform which already exceeds the 199 million pounds ($257 million) placed on the 2016 election which the bookmaker's say was betting event of all time. Betfair projects that the US presidential election could hit 400 million pounds ($517 million) on its platform, an unprecedented betting interest attributed to Trump's way of drawing attention to the political process in the United States.
Before the first debate, betting portals which allow people wager using cryptocurrencies on the forth coming US election revealed players pitched tents with Donald Trump. However, President Donald Trump's performance at the debate pushed up Joe Biden to 61 percent according to Cloudbet. Ahead of the debate, Cloudbet a gambling operator that accepts ETH, USDT, BCH and BTC revealed a significant pick-up in betting. President Donald Trump harmed his chances at the first presidential debate which was considered the worst debate in history.
Betmoose another crypto gambling operator introduced a different format into the election bets. The company came up with a poser saying "Will Donald Trump be elected president in 2020" with the result showing that 6.443 BTC or 74 bets favoring Donald Trump. President Trump's chances also diminished at the FTX Exchange as his futures token slid from $0.62 or 62 percent of winning to $0.40 as result of his performance at the debate.
Betting on Joe Biden to win the US presidential election looked like a smart move because betting markets have titled in favor of the Democratic candidate. Reason adduced for his pick were logical and reasonable. Oddschecker has predicted a Biden win since May and was favored to win the election till the election night. According to The New York Times, for bettors to win $1, they needed to put down $2 which meant Biden was considered to have a roughly 66 percent chance of winning. Sportsbooks were right to predict that the 2020 election would be much tighter than what most pollsters and forecasting models anticipated. The final results shows that the betting market turned out to be quite right.
Words by John Bamidele, founder of gbc.ng, a leading digital news portal on gaming in Africa. Well versed and experienced in Africa gaming, John has been a journalist for two decades working in Print and electronic media, writing on Sport, Marketing, Marketing Communication, Tourism and Politics
Block Issue 5 is out:
The Block is a bi-annual publication which illuminates the cutting-edge sectors of AI, blockchain, crypto and emerging tech, with a print run of 5000 delivered to leading brands across the global industry. View our latest issue of the Block here.