SIGMA Virtual Roadshow will start the first leg of its tour in Ukraine on March 3rd
The SiGMA Roadshow is back. After a successful string of shows in Hong Kong, Estonia and Argentina, SiGMA Group is excited to announce its latest venture – the SiGMA Virtual Roadshow. The Roadshow kicks off its inaugural launch in Ukraine, 3rd of March, 2021 – running from 13:00 to 15:00 CET.
The SiGMA Roadshow has now moved into the virtual world, with a journey entailing several virtual shows across five major regions, specifically, the CIS region, Europe, Asia, Americas and Africa.
Every month SiGMA will host a show on an interactive platform consisting of 2 hour mini conferences, which will focus on five key areas. These areas are, but not limited to, regulation, tax and niche market opportunities and challenges, all related to the specific chosen region.
These hot topics will be tabled by leading academics, policy makers, and thought leaders, bringing industry experience to the debate – amongst them Artem Kuzmenko  and Andrey Astapov, partners at Eterna Law, Boris Baum, an advisor to the Deputy Head of the Office of the President of Ukraine, and Anton Kuchukhidze, a political consultant.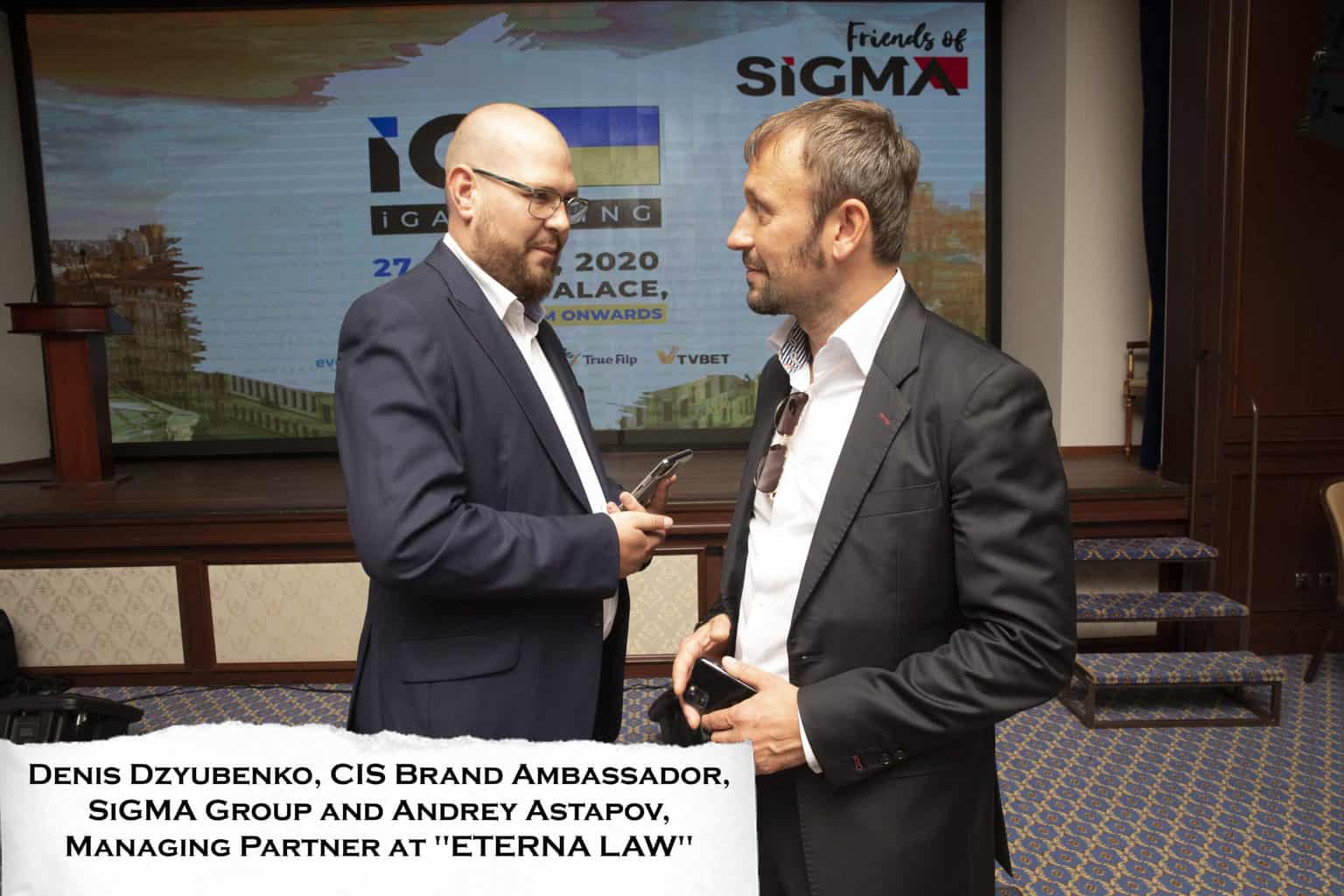 'For 5 months all eyes have been on the Ukrainian market after president Zelenskiy signed bill #2285-D. The 1st licence was issued 2nd February, 2021 and the market was officially launched!
This action puts Ukraine in line with other legal jurisdictions and opens many doors on how to start increasing the country's treasury and opening doors to foreign investors and operators to consider Ukraine as a new, fresh destination point to set up business,' said Denis Dzyubenko, SiGMA CIS Director.
The SiGMA Virtual Roadshow will also feature a detailed expo floor with industry leading products and solutions, making it the ideal place for networking and brand exposure.
The Roadshow is bound to be a success as previous SiGMA webinar stats have proven, reaching over 330,000 people and more than 24,500 engaged users in 85 countries. Therefore, whether you are targeting the industry on a global scale or focusing on a niche market, this virtual event is the perfect platform.
The SiGMA Virtual Roadshow's first stop will be the CIS region in Ukraine. Why Ukraine? It has finally opened up its market since 2009 by issuing three new licences and its quest for CIS dominance is well on its way. The virtual show will delve into the details of regulation, tax & compliance and emerging tech in the region. Ukraine is currently the perfect fit to represent the CIS region.
The Roadshow follows its Ukraine event with a spring line-up featuring Vegas in April, Manila in May, Germany in June, and Nigeria in July. The second part of the tour kicks off in September with Romania, New Jersey in October, Taiwan in November, before rounding off the year with the Netherlands in December. View the full calendar of events and agenda here.
Want to be part of the SiGMA Virtual Roadshow? Get in touch and register here.
SiGMA News:
Offered in 10 key languages, SiGMA is the only events and media company that brings you round-the-clock coverage of this growing global phenomenon from reporters all around the world, with content covering everything from podcasts to in depth interviews and thought leadership articles. SiGMA believes in regulated and responsible gaming and are advocates for regulation worldwide – which is why they've built solid relationships with authorities like MGA, Coljuegos, PAGCOR, and other leading stakeholders.