Our select group of experienced men and women across a broad spectrum of 4 verticals will provide you with the motivation you need to develop personal and business strategies that will give you a competitive advantage
With years of experience and leveraging industry relationships, our team is fully trained to seek out the best speakers to let you feel energised and inspired throughout the conference.  Our inspirational speakers have a history of eliciting strong emotions in our listeners and leaving them feeling motivated and inspiring peak performance. Below is a list of this year's Malta Week motivational event speakers who will be present during the show. 
Nolan Bushnell
Nolan Kay Bushnell is an American businessman and electrical engineer. He established Atari, Inc. and the Chuck E. Cheese's Pizza Time Theatre chain. Bushnell has been inducted into the Video Game Hall of Fame and the Consumer Electronics Association Hall of Fame received the BAFTA Fellowship and the Nations Restaurant News "Innovator of the Year" award, and was named one of Newsweek's "50 Men Who Changed America." Bushnell has started more than twenty companies and is one of the founding fathers of the video game industry. He is on the board of Anti-Aging Games. In 2012 he founded an educational software company called Brainrush, that is using video game technology in educational software. Nolan is credited with Bushnell's Law, an aphorism about games that are "easy to learn and difficult to master" being rewarding. Nolan Bushnell is also a Strategic Advisor at Esports Technologies.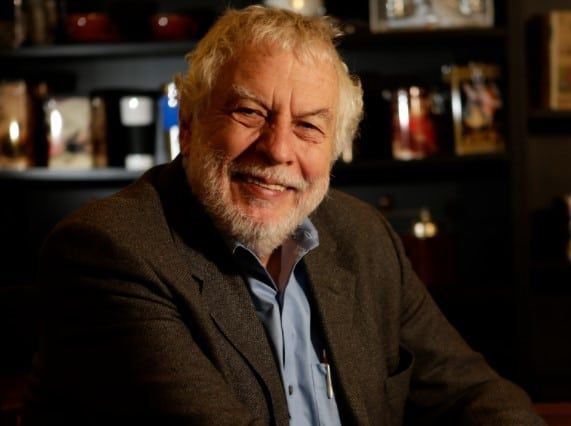 Ivan Montik
Entrepreneur in the sphere of information technology, founder of SoftSwiss, a pioneer in Bitcoin online casino solutions, and strongest supporter of cryptocurrency, currently running a number of successful projects in IT and iGaming. With a background in economics and management and a track record in journalism, he founded a custom software development company and further launched two products, online auction software under the brand Merkeleon and an online casino platform under the brand SoftSwiss. The company reached a top position in the iGaming industry and turned into the leading provider of turnkey white label solutions for online casino operators. With the profound knowledge of blockchain and cryptocurrencies, Ivan managed to implement the technology in the online casino software and led his company to become a pioneer in the area of Bitcoin gaming.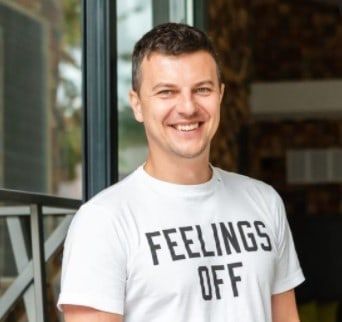 Paul Burns
Paul Burns was instrumental in establishing the Canadian Gaming Association (CGA) in 2005, recognising the need for a unified voice for the gaming industry in Canada. Under his leadership as the CGA's Vice President, the association grew to include the industry's leading operators, manufacturers, and suppliers nationwide. Mr. Burns was appointed the CGA's President & CEO in March 2018. He has been responsible for the development of industry-wide research and programs, including the release of the most comprehensive study on the economic impact of gaming in Canada, and the expansion of the industry's national annual conference, the Canadian Gaming Summit.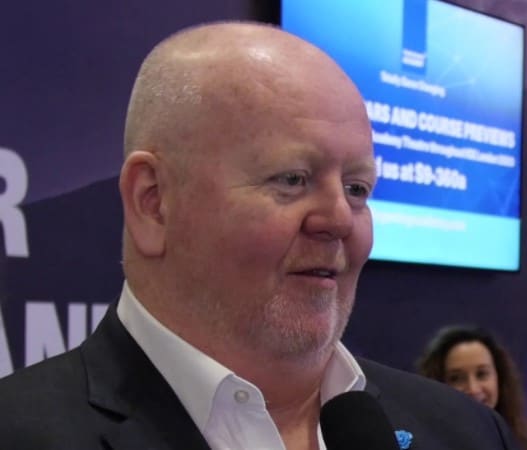 Alexandre Tomic
Alexandre Tomic is co-founder of ALEA, the multi-award-winning creator of innovative gaming experiences. Tomic is well-known within the industry, having over ten years of experience in varying aspects ranging from affiliate network owner to casino operator. He and his partner at ALEA, Charles Gross, are familiar friendly faces at many conferences and shows. Their passion for the industry is matched by their drive for innovative products and ideas. Alexandre himself is a Biohacking and VR enthusiast and is committed to promoting social responsibility among operators and creating awareness about the societal impact of the gambling industry. Tomic is also the cover of BLOCK's latest issue as health wearables have been a bit of a passion project for the founder. In BLOCK's latest issue he sits down with our editor to discuss why these devices are on track to change the face of healthcare.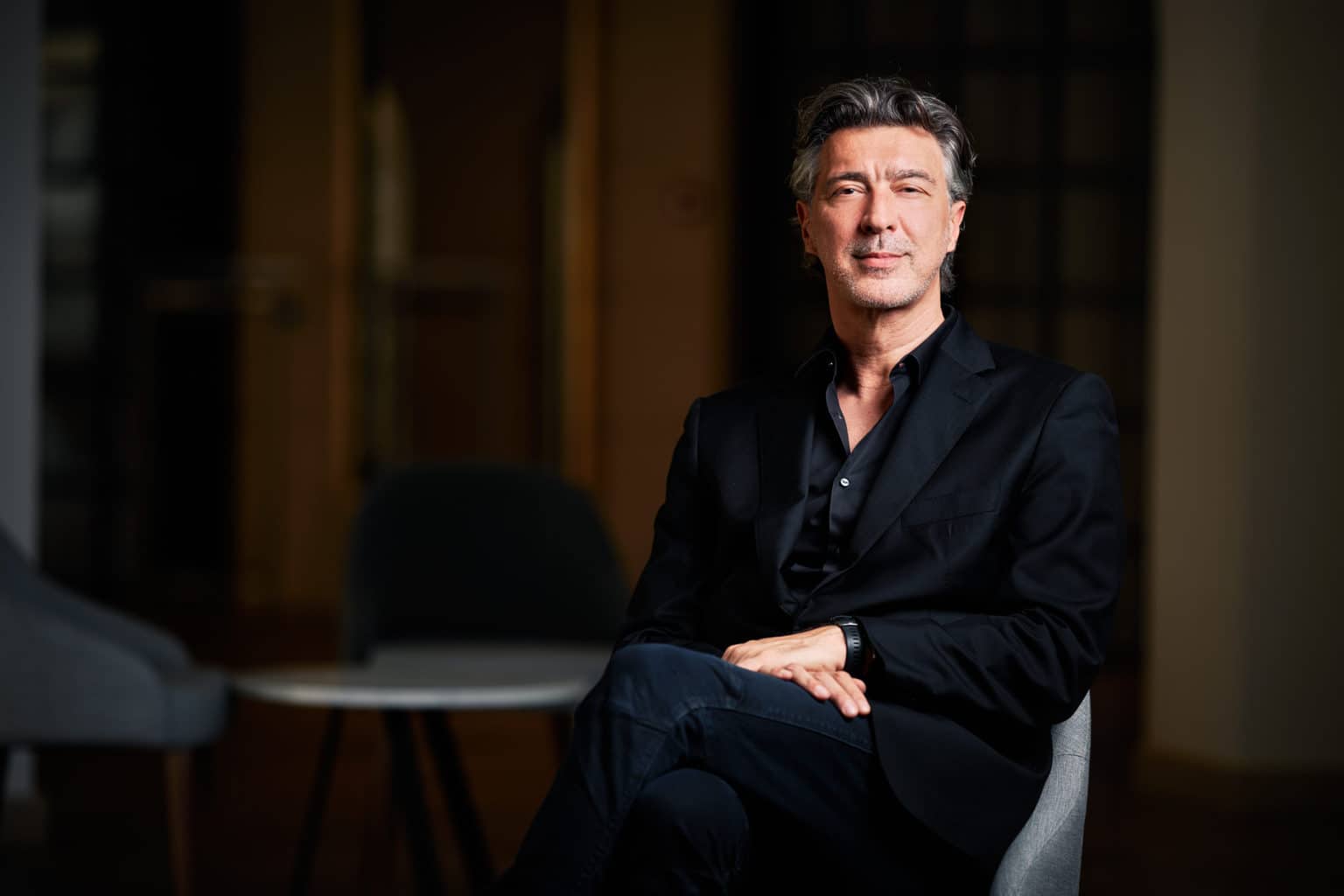 Susan Breen
Susan Breen is a Partner in the firm's top-ranked Betting & Gaming Group in the Innovation Department. Susan's practice spans both corporate and M&A, as well as regulatory and commercial advice with over 20 years experience acting for gambling industry clients. A particular strength of Susan's practice is her ability to blend her corporate knowledge with regulatory, infrastructure, and compliance advice to many of the industry's leading operators, service providers, and business owners both in the UK and internationally.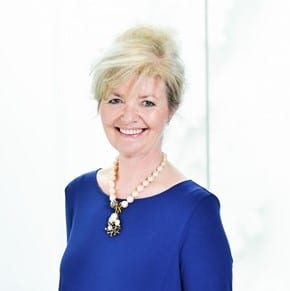 AIBC Speakers:
Akon
Akon, a hip-hop superstar and one of Africa's most renowned philanthropists, has accepted a speaker slot during AIBC in Malta, he will all give a performance at the official SiGMA night. He will be speaking about his Akoin token and how he hopes the blockchain-based cryptocurrency can empower young entrepreneurs in Africa to strengthen the continent's rising economies and support the development of sustainable communities. The Senegalese-American hip-hop singer/songwriter/producer has been profiting from a range of business ventures this year. There's his Konvict Clothing, his Pepsi soccer ad campaign, and Kon Live, his Interscope-backed imprint that's home to Lady Gaga and others. Akoin, created by visionary global artist and change-maker himself Akon is a cryptocurrency, powered by a marketplace of tools and services to fuel the dreams of entrepreneurs, business owners, and social activists. Akoin helps them connect and engage across the rising economies of Africa and beyond.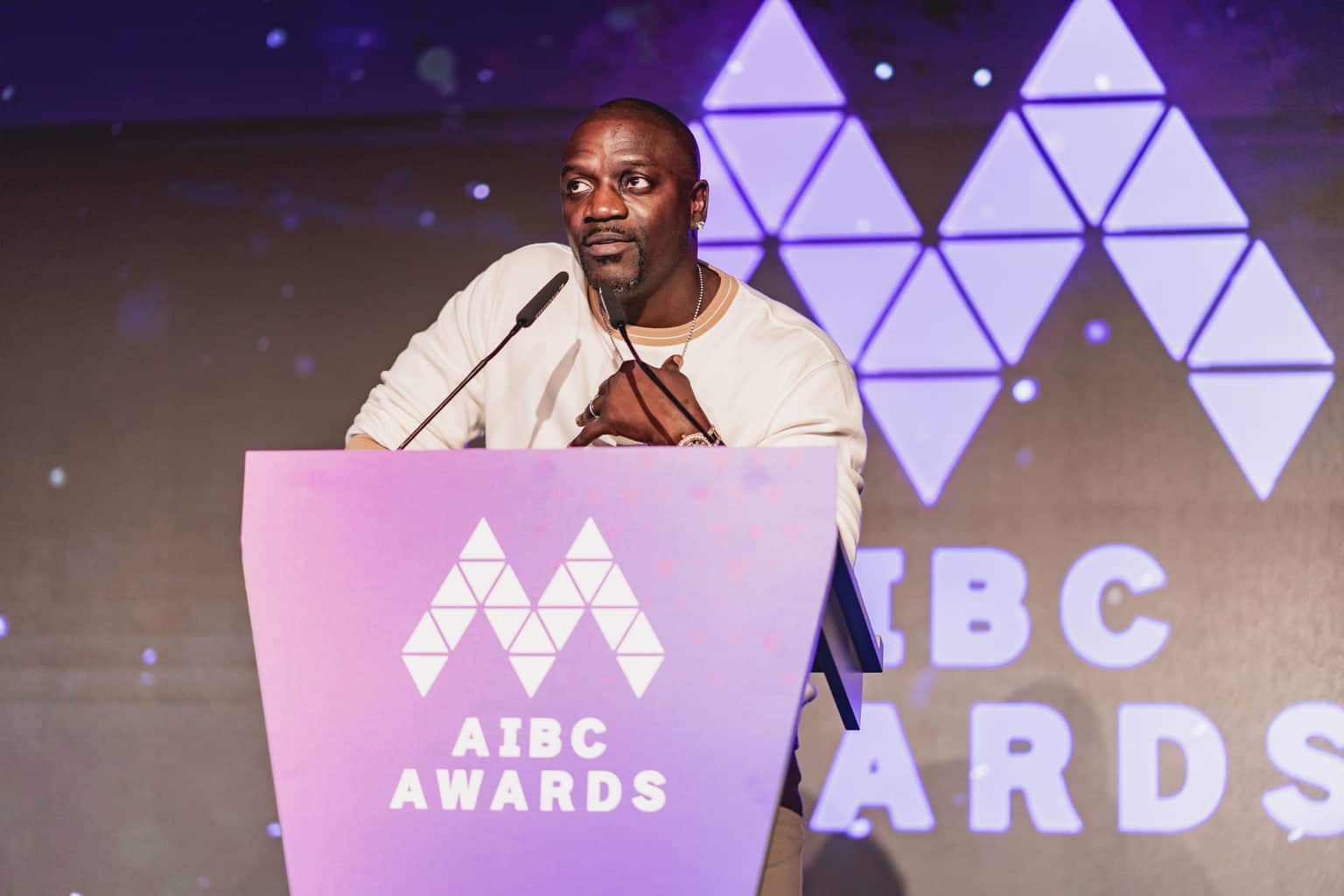 Dr. Marwan Alzarouni 
Dr. Marwan Alzarouni is an internationally recognised blockchain technology advocate, keynote speaker, and strategic advisor. Dr. Alzarouni is the CEO of Dubai Blockchain Center (DBCC), impact business, and a strategic partner to Dubai Future Foundation. The center was inaugurated by His Highness Sheikh Mohammed Bin Rashid Al Maktoum under the Area 2071 initiative in May 2018. It aims to create a fertile ground and a holistic ecosystem for blockchain companies and projects to thrive in. DBCC regularly hosts a number of blockchain startups within Area 2071 and also conducts educational classes and seminars around blockchain use cases in the government and private sector. Dr. Marwan is currently heading the Digital Asset Task Force (DATF), a research and advisory team that reports to the Dubai Future Council for Blockchain. The purpose of the task force is to conduct a comprehensive study to provide clear guidance on how digital assets can be encouraged and regulated. The council establishes Dubai as a global blockchain capital, offering a prominent platform for decision-makers from various local and international governments and private sector entities to explore futuristic, blockchain-based solutions.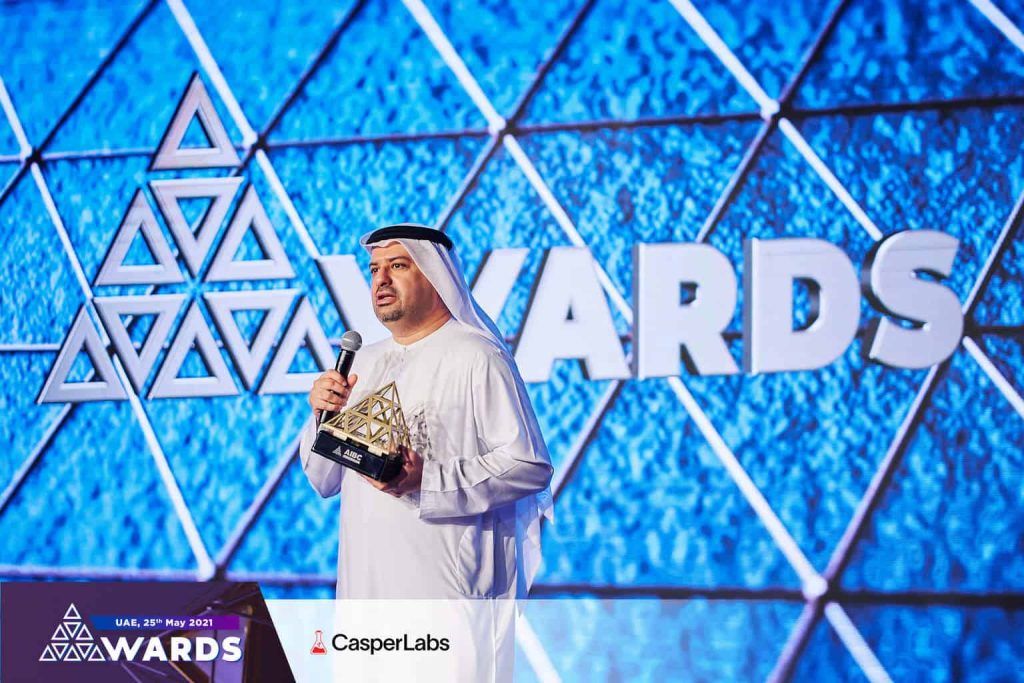 Michael Saylor
Michael Saylor is the Chairman & CEO of MicroStrategy (MSTR), a publicly-traded business intelligence firm that he founded in 1989. He is also the founder of Alarm.com (ALRM), named inventor on 40+ patents, & author of the book "The Mobile Wave". He founded & serves as a trustee for the Saylor Academy (saylor.org), a non-profit organization that has provided free education to 800,000+ students. He is an advocate for the Bitcoin Standard (hope.com). He has dual degrees from MIT in Aerospace Engineering & History of Science.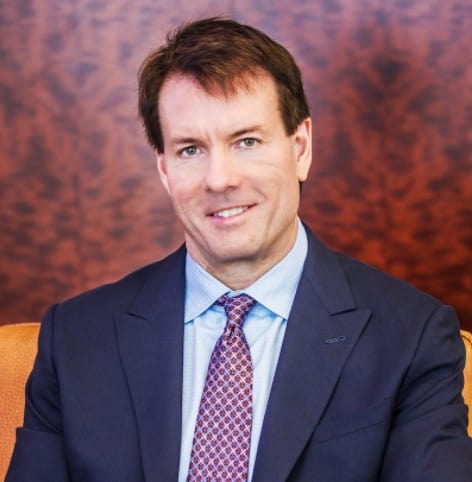 John Karony
John Karony, the CEO of Safemoon has been nominated for the 'Crypto Influencer of the Year' Award 2021. John Karony's token is trending because of the unprecedented price increase. In the last month, this novel token has grown up to 6000%, leaving the whole crypto industry speechless. Karony, is a former analyst for the United States Department of Defense. After its launch, SafeMoon quickly gained over one million holders of the cryptocurrency.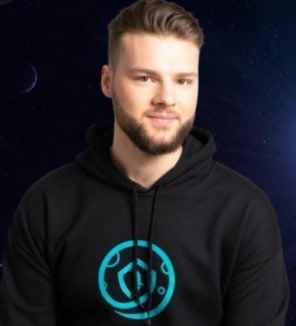 Mark Blandford
Mark is a founding partner of Burlywood Capital LLP, a new digital Pay2Play investor, and advisor. Burlywood invests in companies in the digital Pay2Play entertainment industry; the fastest-growing segment in the $0.8 trillion global media and entertainment industry. Highly driven serial entrepreneur. Moved into an investment, specialising in development capital.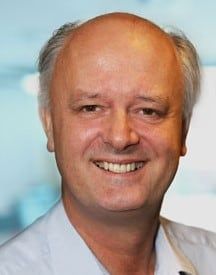 AGS Speakers:
Dave Crane
Dave Crane is the host of the award-winning weekly web TV show 'Turbo-Charge Your Brand TV' the motivational personal branding show watched by thousands of industry experts, thought leaders, and high achievers in 84 countries worldwide. This former BBC journalist is one of the freshest and highly requested speaker/trainers and motivational entertainers in the market, having worked in the USA, UK, Spain, South Africa, Germany, Austria, France, Greece, Egypt, Lebanon, the Caribbean, Italy, and Monaco. One motivational session in Greece led to one Global company recording a 49% growth in sales within their next 12 months period and they attributed much of it to his work.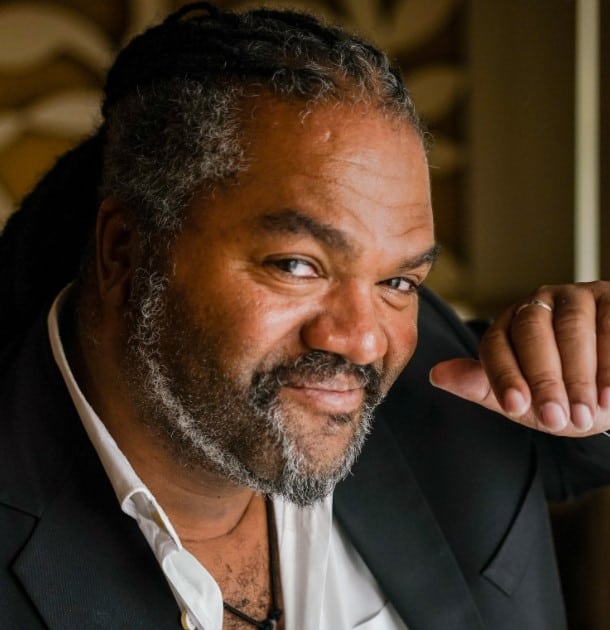 Jonas Cederholm
Jonas Cederholm is the founder and Group CEO of Game Lounge. He has a great understanding and passion for Search Engine Optimization and online marketing. Jonas has a typical entrepreneur's leadership. He sees opportunities rather than problems and believes in decentralization by empowering employees to make their own decisions.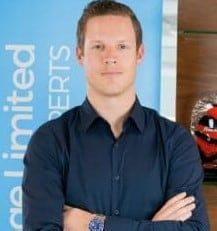 Fabio de Sio
Award-winning public speaker, and LGBTQ business coach, Fabio De Sio offers bespoke individualised coaching sessions. With a renowned focus on developing Equality, Diversity, and Inclusion, Fabio works with all levels of management and staff, to increase trust and thereby improve efficiency and productivity, within the workplace.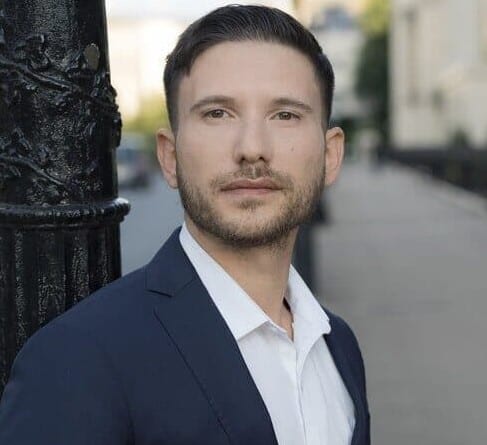 Robert Andersson
Robert Andersson is a Computer Science graduate from Stockholm University and Griffith University. He has long experience in creating shareholder value and developing growth companies in iGaming and the media industry. Before joining Acroud, Robert was CEO of Enlabs and Catena Media, which he built up and developed, turning them from small companies with a few employees into large established listed companies. Robert joined Acroud in February 2020.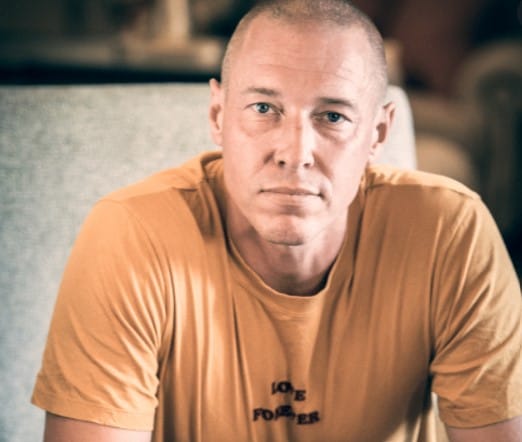 Mike Prasad
Mike is the Founder & CEO of Tinysponsor, the world's first programmatically addressable and inventory-driven marketplace for influencer and content sponsorships. Mike brings his diverse experience as an entrepreneur, VC, and digital strategist to focus on building a platform that can help creators and businesses collaborate and thrive together. Prior to Tinysponsor, Mike co-founded VentureLab, a cross-market early-stage VC and incubator, and before that he worked with startups from Y Combinator, Idealab, 500 Startups, Yetizen, Supermassive, HAXLR8R, SOSventures, and more. In 2008, as the digital strategist and co-founder at Kogi BBQ, he started the worldwide twittering food truck trend that is now a billion-dollar industry. Prior to his work in startups, Mike delivered digital strategy and implementation for companies large and small, from local businesses to Fortune 500's, including Microsoft, Amadeus, Nolet's Gin, Fatburger, Burger King, Fedex, Outrigger Hotels, Wynn Hotels, Tasting Panel Magazine, NVIDIA, Toynami, and others.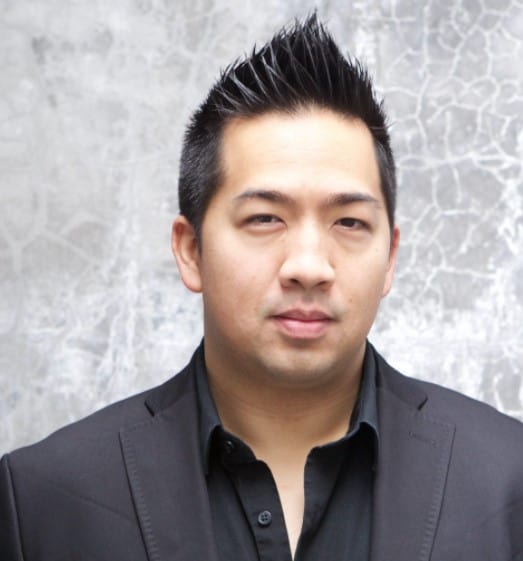 Thomas Balkizas
Thomas Balkizas has extensive leadership and consulting expertise in the global healthcare, life sciences, and technology industries. He has enjoyed guiding the strategic direction of firms such as IBM Watson Health, Toshiba Medical Systems, Henry Schein, and IQVIA. He was educated at Imperial College London, NTUA, and Harvard T.H. Chan School of Public Health. He is the creator of Alpha Tech Capital, a private equity advising business that connects high-growth technology companies with investors. Thomas presently manages Amazon Web Services (AWS) Healthcare and Life Sciences sector in EMEA. AWS is the world's most comprehensive and widely used cloud platform.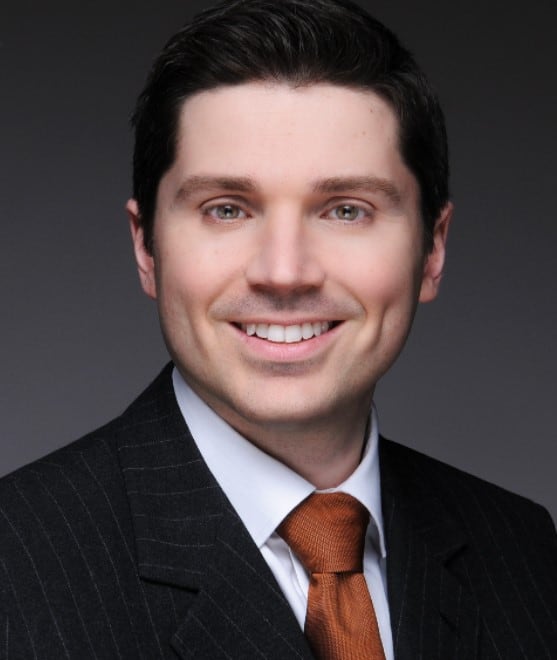 Ardy Ariandpour
Ardy Arianpour is the CEO and Co-Founder of Seqster, an award-winning SaaS healthcare platform that uses complete medical records (EHR), individual genetic profiles (DNA), and personal health device data to help enterprises drive effective healthcare. Ardy pioneered various clinical and consumer-based genetic tests as CCO of Pathway Genomics and SVP of Ambry Genetics, which was acquired by Konica in 2017 for $1 billion. Ardy got a BS in Biological Sciences from the University of California Irvine and an MBA from the Marshall Goldsmith School of Management. She was named a 2019 Top 40 Healthcare Transformer and a San Diego Business Journal 40 under 40.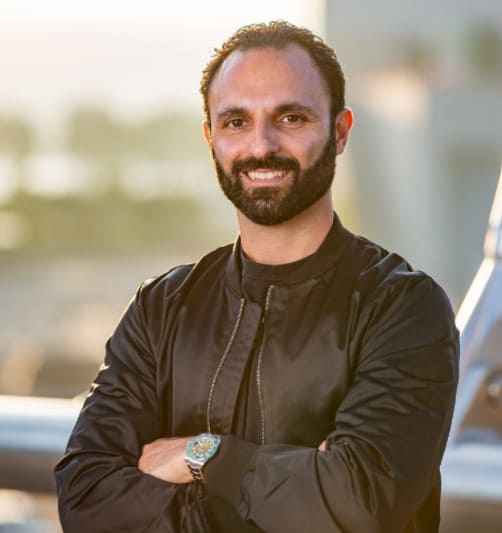 Ruthy Kaidar
Ruthy is in charge of Microsoft's Health Industry division in Central and Eastern Europe. She has worked with Microsoft for almost 7 years, most recently as Microsoft's Chief Startups Lead and Software Partners Tech Lead in Central and Eastern Europe, and previously as Microsoft Israel's Vice President for Startups and Developer Relations. Ruthy Kaidar is a medical device, digital health, telecommunications, and venture capital industry executive with over 20 years of expertise. She worked as a Software and Firmware Engineer in the Telecomm business at Geotek and Qualcomm as a Computer Science Engineer.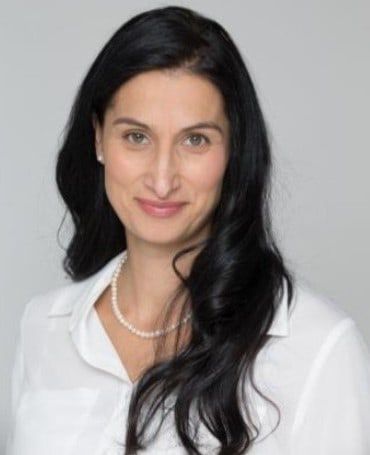 Nathan Berkley
Experienced CEO of Muhdo with a track record of success in the sports, health, and media industries, as well as multiple start-ups. On a worldwide scale, he has a strong history in expanding firms through new content solutions and data-driven tactics. Muhdo recognizes that we all have a set of genetic predispositions, but that these predispositions are either diluted or intensified depending on our lifestyles and situations.
Muhdo makes the concept of epigenetics, which is the junction of genetics, nutrition, and environment, and how diet, micronutrients, exercise, and sleep can all affect the expression of our genes, more understandable. Epigenetics recognises that the mind and body are in a constant state of interaction, with one always affecting the other.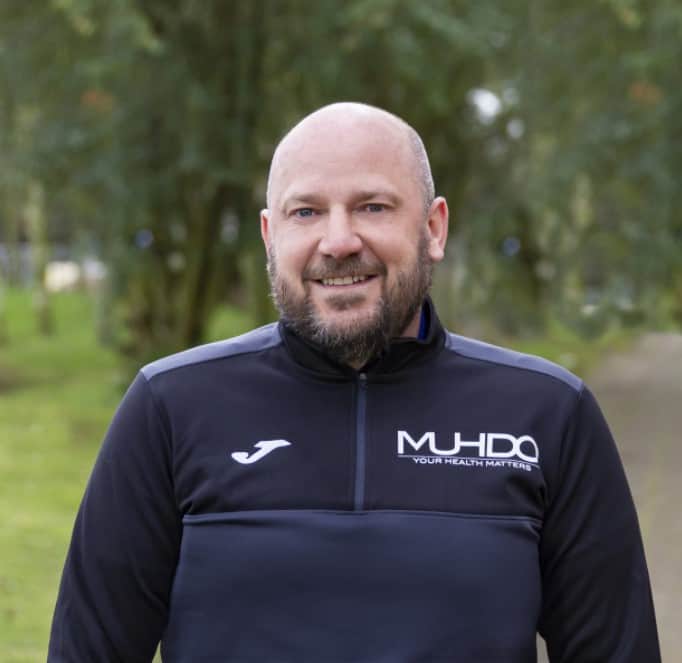 João Bocas
João Bocas is a worldwide acclaimed business thought leader, coach, counsellor, and entrepreneur who specialises in wearable technologies. João has worked in Healthcare, Financial Services, Media, Sporting, and Third and Public Sector companies with over 25 years of hands-on experience in Professional Sport and Corporate contexts, working with top management, Boards, and executive teams.
While studying sport for eight years, he has collected an impressive collection of 17 formal professional certifications. He is a worldwide adviser and board member of various internet firms, as well as a finalist in the Great British Entrepreneurs Awards 2015 and a Top 100 Global Digital Health Influencer.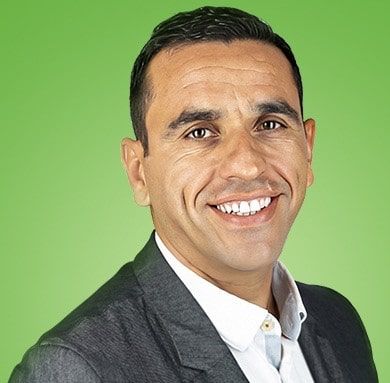 Malta Week – Save the dates:
For the first time ever SiGMA Group is bringing its 4 leading shows together for the mother of all conferences. From the 15th to 19th November, SiGMA, alongside AGS and AIBC will bring the best in the business to a first-class meeting point at the Malta Fairs and Convention Centre (MFCC). Malta Week is a chance for investors to leverage the significant crossover potential for multi-faceted business deals and to double down on opportunities to connect with some of the leading affiliates, policymakers, thought leaders, suppliers, and operators in the industry. Register now!