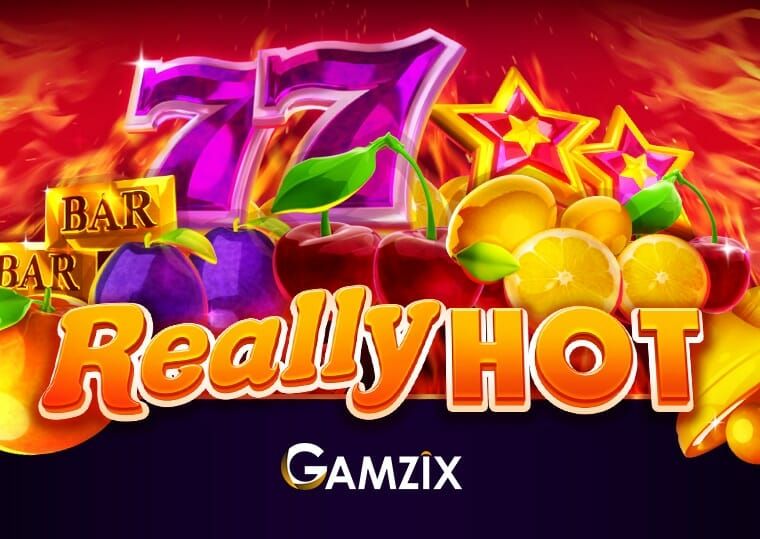 Really Hot
QUICK VERDICT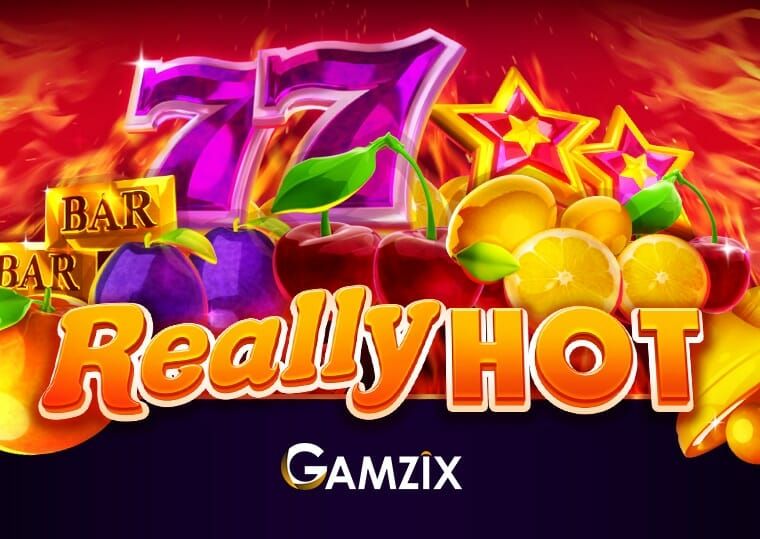 4.5 / 5
The Really Hot Slot features a design and theme similar to other games in the NetEnt stable, but it isn't just another slot.
GAME INFO
Game provider : Gamzix

Slot type : Video Slot

Paylines : 5

Reels : 3

RTP : 96
MORE GAMES FROM THE SAME PROVIDER
Really Hot REVIEW
The Really Hot Slot features a design and theme similar to other games in the NetEnt stable, but it isn't just another slot. Here are some things you should know before playing this game. The first thing you should know is the Multiplier of the fruit symbols. The cherries, for example, have a multiplier of 40x. Other symbols that pay well in this game are lucky sevens, lucky stars, and bells. The game does not contain Wild Symbols or Scatter Symbols, but does include a feature called X2 which is activated whenever one type of fruit symbol covers the entire reel.
Design & Theme
Design and theme play a very important role in slot games. They make them more appealing and fun to play. A good theme makes it easy for players to understand the principles of the game, and makes winning more fun. Themes have changed over the years, and some of them have had a profound effect on the industry.
The design and theme of the Really Hot Slot are simple, yet attractive. It combines classic fruit machine themes with modern gameplay to create a slot that will appeal to a wide audience. The game also allows auto-play, which makes it great for mobile devices. The concept of the game is also very unique. Most online slot machines use the same approach to the theme, but Hot Slot goes one step further.
The game is very easy to understand and play. It does not have the complicated bonus rounds and animations that are present in some slots. Players can play for as little as one penny and have a real chance of winning. The basic aim of a slot is to form winning combinations on its reels. This makes it very user-friendly and offers a number of ways to win.
How to Play Really Hot Slot
To play the Really Hot slot machine, you need to know how to play slots. This game is inspired by classic slots and features black reels and big icons. It also has a jackpot bonus game and Jackpot Cards feature. To win the jackpot, you need to land two or more matching symbols on the payline.
The game has a low-to-medium volatility. This means that it has low-value wins more often but medium-sized ones less often. This makes it perfect for new players and those with smaller budgets. It also has a simple control system, so new players can get started quickly.
The first step in playing Really Hot slot is to choose the bet you're comfortable with. The bet size is fixed in this game and there is no bet adjuster, so you'll need to choose a bet that suits you. You can choose between five, 10, 25, 50, or 100 credits for each spin. After choosing your bet size, you will have to press the bet button again to spin the reels. You can also select autoplay, which means the machine will automatically spin itself when no player is present. Moreover, if you're not confident enough to make a decision, you can always press the "I" key to view the payout table.
Really Hot Slot Spins and Bonuses
The Really Hot slot machine is an online casino game designed by Gamzix. Although it is not the most popular slot on the internet, it is still a very entertaining game. All you need to do to play it is load it up and press the 'Spin' button. You can also read our slot machine guide online to learn more about slot machines.
The slot machine has a simple design and is suitable for beginners and experienced players alike. The slot's paytable and RTP are simple to understand. You can place bets ranging from a few cents to two hundred dollars per spin. It has a jackpot of 50,000 credits.
The game offers a scatter symbol and two different wild symbols. The wild symbols differ by color. If you land at least three scatter symbols, you'll receive a prize.
Author & Guarantor :
Content Team
last update :
June 26, 2023